Photos & Multimedia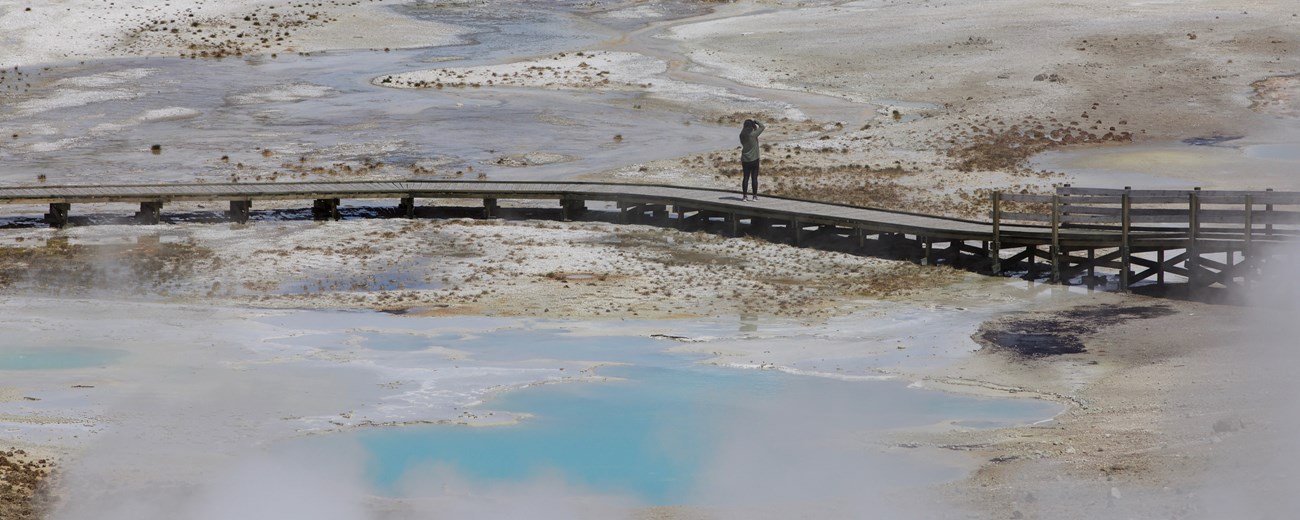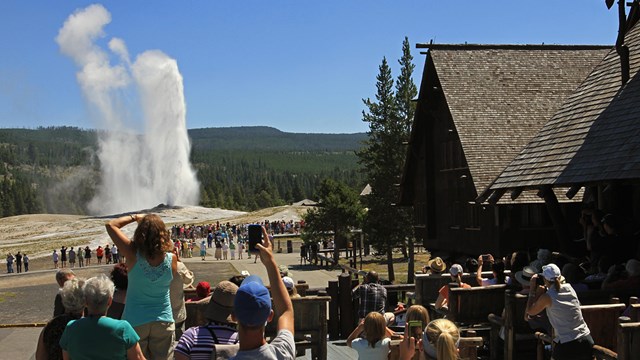 Photo Gallery
Explore Yellowstone through photographs.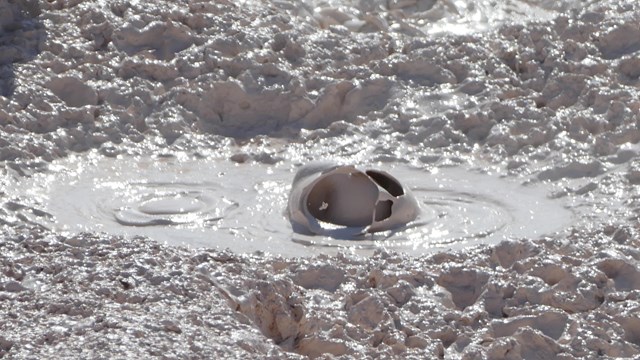 Sounds
Listen to the natural music of Yellowstone.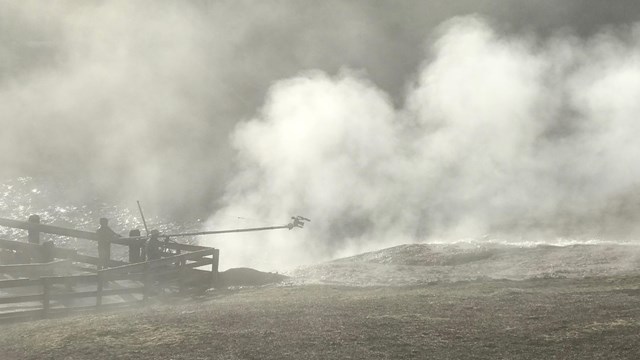 Videos
Watch a variety of videos about the wonders of Yellowstone and ways to visit the park.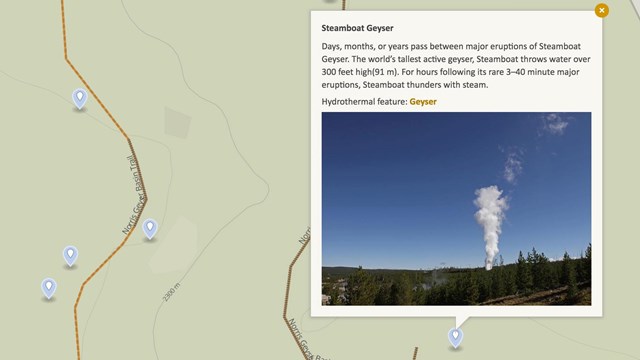 Virtual Tours
Virtual explore different parks of the park through interactive maps.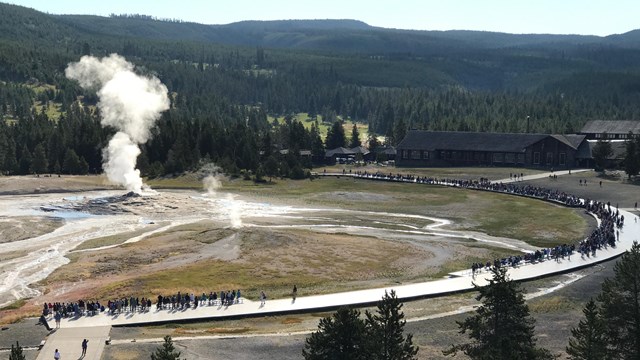 Webcams
Watch Old Faithful erupt or see the Upper Geyser Basin, Mount Washburn, Yellowstone Lake, and some of the park entrances.
Other Multimedia Resources
Interested in looking for more media about Yellowstone or the National Park Service? Check out some of these resources.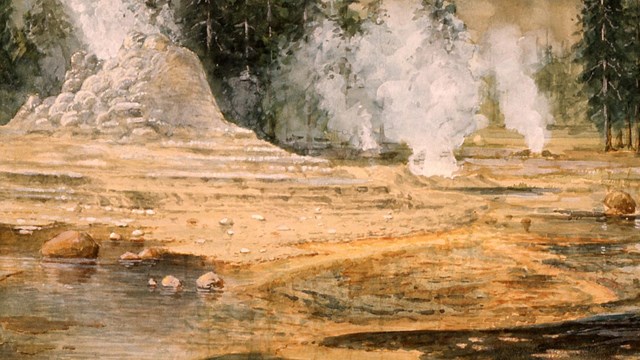 Subject Site: Arts in the Parks
Yellowstone's artistic heritage is part of an important tradition for understanding, sharing, and preserving parks.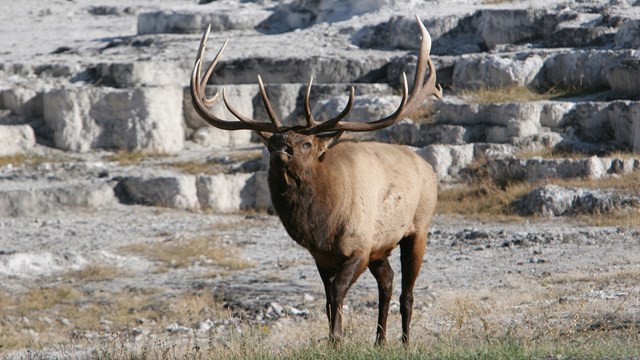 Subject Site: Natural Sounds
The natural and cultural sounds in parks awaken a sense of wonder that connects us to the qualities that define these special places.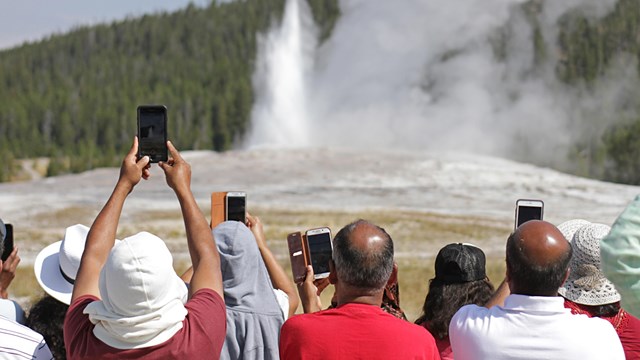 Subject Site: Photography
Photography is an important part of national park history. Photographers took pictures to show why special places needed protection.
Last updated: August 23, 2019