Work With Us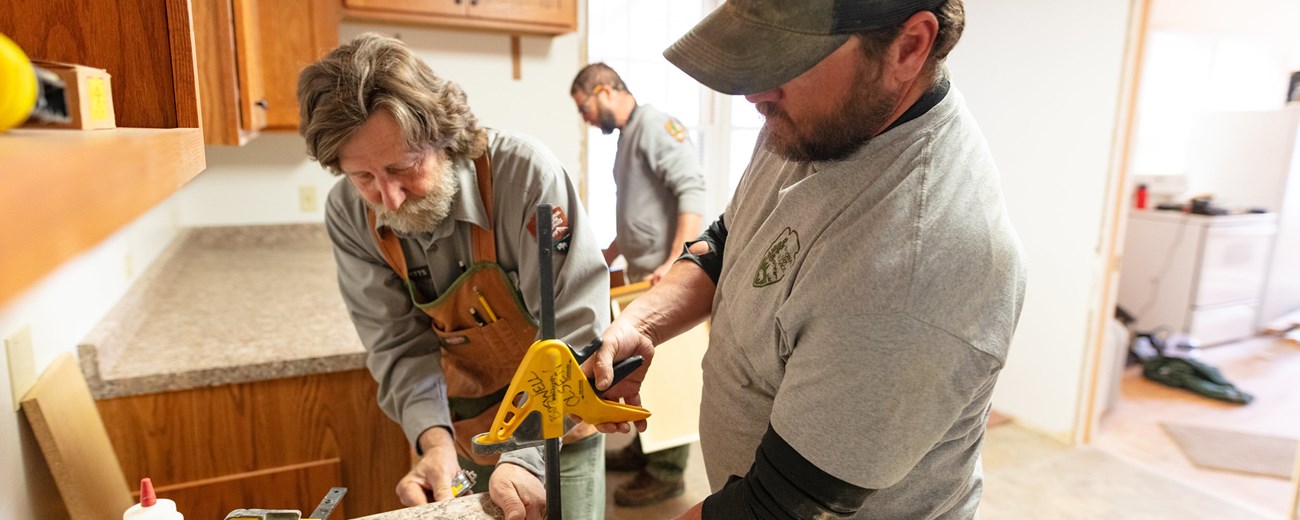 The National Park Service employs around 780 people in Yellowstone. All job opportunities are announced on USAJOBS. Applicants must submit an application for every advertised position they are interested in. There is not a general application for positions, nor is there a "standing file" for positions. Only United States citizens may be considered for government positions with the National Park Service. Learn more about working for the National Park Service.
Current Job Opportunities
Interested in working in Yellowstone National Park as a National Park Service employee? Here are the current job opportunities open to the public.
Other Job Opportunities
Concessionaires
Yellowstone's concessionaires hire more than 3,000 people every year. Applications are accepted year-round, though people who apply before March have the greatest chance of being hired. Positions are available with:
Student Conservation Association
Each year Yellowstone welcomes full-time volunteers and interns from the Student Conservation Association (SCA). These individuals work on trails, assist with bear management, perform backcountry patrols, assist park visitors, and much more. SCA also places volunteers at hundreds of other national and state parks, national forests, wildlife refuges, and other areas.
Volunteer
Yellowstone participates in the National Park Service's Volunteers in Parks program. Each year more than 85,000 volunteers donate more than 3,000,000 hours of service in the national parks. The program uses voluntary help in a way that is mutually beneficial to the National Park Service and the volunteer. Learn more about volunteer opportunities in Yellowstone.
Yellowstone Forever
Yellowstone Forever is the official nonprofit partner of Yellowstone National Park, providing education and philanthropic opportunities to visitors. Yellowstone Forever has employment and volunteerism opportunities for individuals who wish to live and work in Yellowstone. These opportunities include seasonal, year-round, and volunteer positions at our Yellowstone Forever offices and throughout the park.
Yellowstone Youth Conservation Corps
The Yellowstone Youth Conservation Corps (YCC) is a summer employment program for people ages 15 through 18. This residential program begins in mid-June and continues through mid-August. Crews gain a better understanding of park management by rehabilitating trails, repairing bridges and boardwalks, and working on an assortment of resource management, maintenance, and research-related projects. A wide spectrum of environmental education and outdoor recreation opportunities are offered as part of the program.
Explore Careers
Want to learn more about the different types of positions available in Yellowstone National Park? Check out our
#WhatWeDoWednesdays campaign
, where we highlight various employees' careers and share how their jobs help preserve the park for future generations.
Last updated: January 5, 2023