Current Park Conditions
Alerts
Park Closure
The Paw Paw Tunnel and the downstream boardwalk are CLOSED. Detour routes are available for hikers and bikers. The upstream portal of the tunnel will remain open for visitors throughout the project. Please check the park's project page for more info.
more

Due to construction, the Conococheague Aqueduct is closed. Please follow a signed detour route using Fenton Ave, Route 68, and W. Potomac St. (US 11) for towpath access. Due to construction, parking at the Cushwa Basin and Lock 44 may be limited.
more
Caution
Several wild animals with suspected rabies virus have been observed in the park. Please do not approach wild animals or allow wild animals to approach you. If you observe sick or suspicious animals, please notify Dispatch at 866-677-6677.
Information
Pump handles are on and water is available at all campsites in the park EXCEPT: Stick Pile, North Mountain, and Huckleberry Hill Hiker-Biker campsites. These campsites do NOT have water.

There is a towpath detour around the Lock 3 plaza located between 30th Street and Thomas Jefferson Street in Georgetown. Lock 3 plaza and surrounding area will be closed for the reconstruction and repairs of Locks 3 and 4.

The senior lifetime pass price is being raised from $10 to $80 effective 8/28/17. At the C&O Canal, the ONLY location they can be purchased at is the fee booth at Great Falls: 11710 MacArthur Blvd, Potomac, MD 20854. They are open 7 days a week 9 am-4 pm.

A section of the Capital Crescent Trail is closed due to construction. Detour route near Foundry Branch Tunnel involves sharp turns and wooden ramps. Please use caution and proceed slowly.
---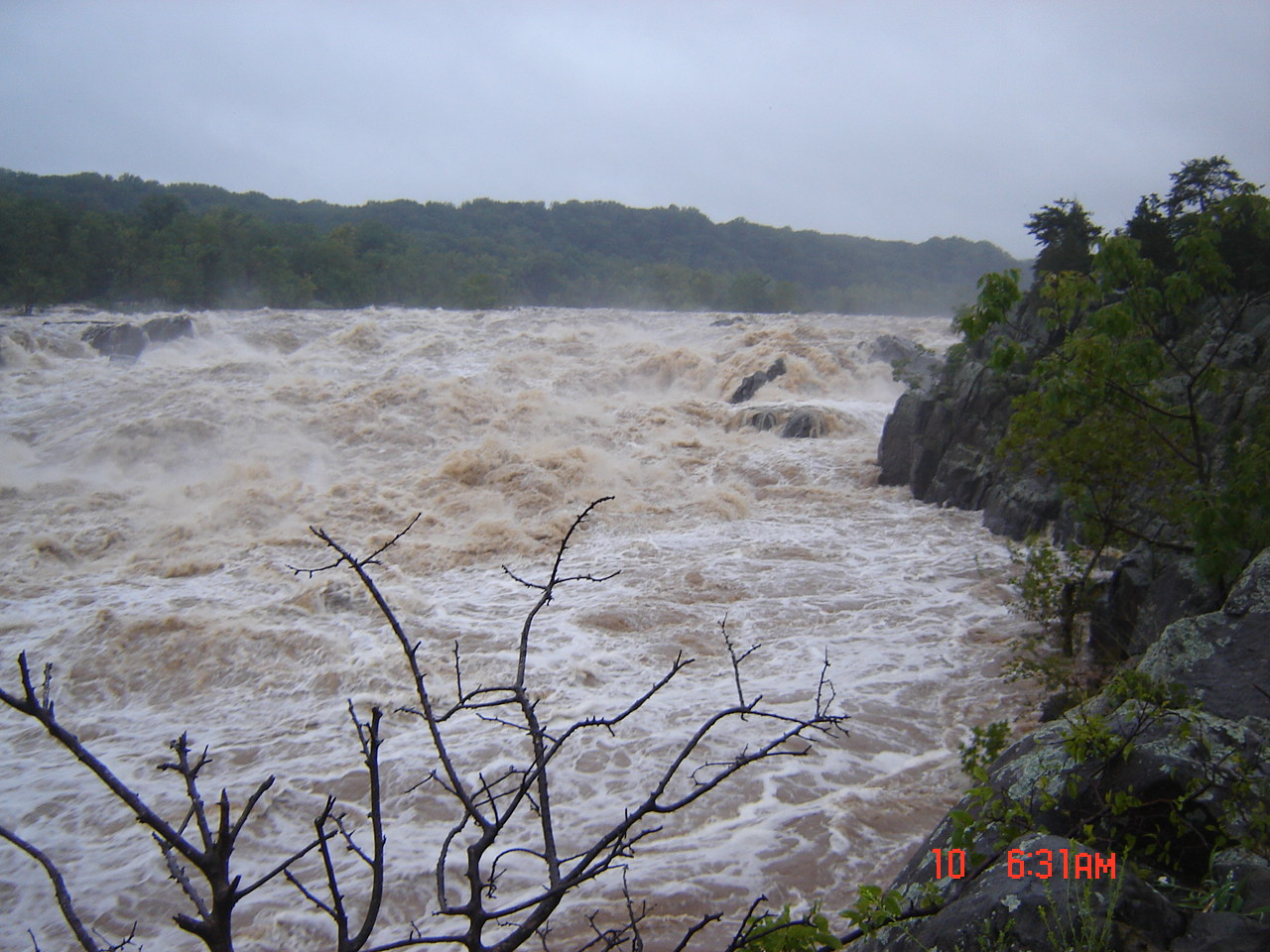 The Park monitors Potomac River Levels to determine when portions of the towpath, hiking trails or parking areas might be affected by rising river levels. By visiting the National Oceanic and Atmospheric Administration - National Weather Service Advanced Hydrologic Prediction Service, you can see a timeline of expected river rises and crests to help plan your visit to the park.
Section A of the Billy Goat Trail often closes due to flooding. Under normal conditions, the trail is closed when the gauge at Little Falls reaches 5 feet and reopens when the gauge falls to 4.8 feet. However, under certain circumstances, the trail may be closed at lower levels. Please call the Great Falls Tavern Visitors Center at 301-767-3714 during regular business hours for the latest information on trail closures.

Last updated: December 16, 2016