Current Park Conditions
Alerts
Park Closure
The Olmsted Island Bridge and Great Falls Overlook is temporarily closed for repairs to improve visitor and staff safety. The closure is expected to last until late June. Call the Visitor Center for up-to-date info: 301-767-3714
more
Caution
ALL water fountains and water pumps in the park will be turned off for the winter. Water is expected to be turned back on the week of April 16th. Please bring plenty of water with you on any trips.
Information
Through access will be limited and closed in the Paw Paw Tunnel and the downstream boardwalk starting on or around April 1st. A detour route will be provided for hikers and bikers. Please check the park's project page for more information.
more

There is a towpath detour around the Lock 3 plaza located between 30th Street and Thomas Jefferson Street in Georgetown. Lock 3 plaza and surrounding area will be closed for the reconstruction and repairs of Locks 3 and 4.

Before parking a vehicle overnight in any Canal Parking area, visitors must register their vehicle through an online registration system.
more
---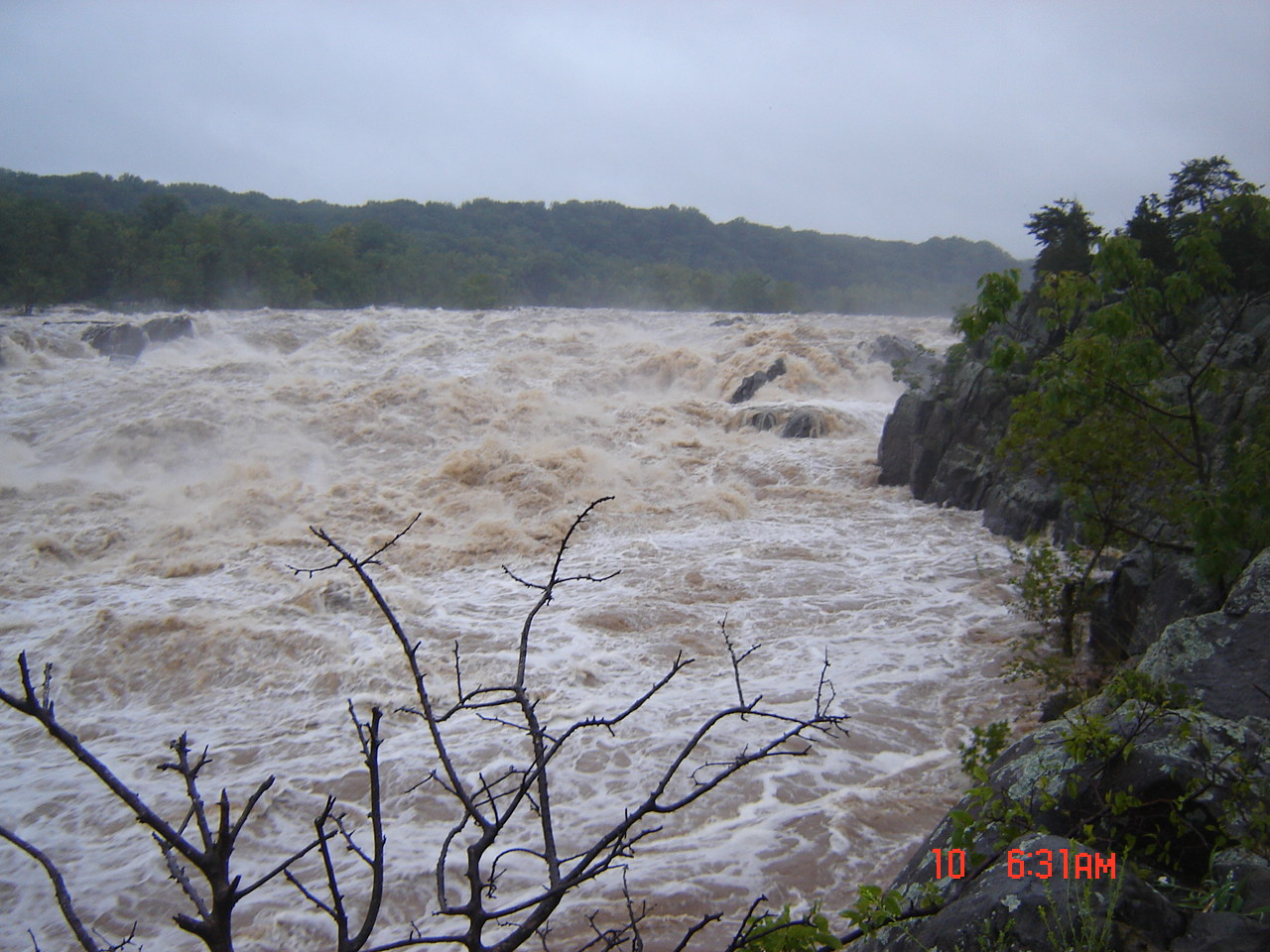 The Park monitors Potomac River Levels to determine when portions of the towpath, hiking trails or parking areas might be affected by rising river levels. By visiting the National Oceanic and Atmospheric Administration - National Weather Service Advanced Hydrologic Prediction Service, you can see a timeline of expected river rises and crests to help plan your visit to the park.
Section A of the Billy Goat Trail often closes due to flooding. Under normal conditions, the trail is closed when the gauge at Little Falls reaches 5 feet and reopens when the gauge falls to 4.8 feet. However, under certain circumstances, the trail may be closed at lower levels. Please call the Great Falls Tavern Visitors Center at 301-767-3714 during regular business hours for the latest information on trail closures.