Safety Tips For Planning A Visit
A trip to Chesapeake and Ohio Canal National Historical Park offers you an opportunity to discover historical, natural, and recreational treasures. While preparing for your visit please be aware of closures and current conditions, weather forecasts, and review the safety tips listed below.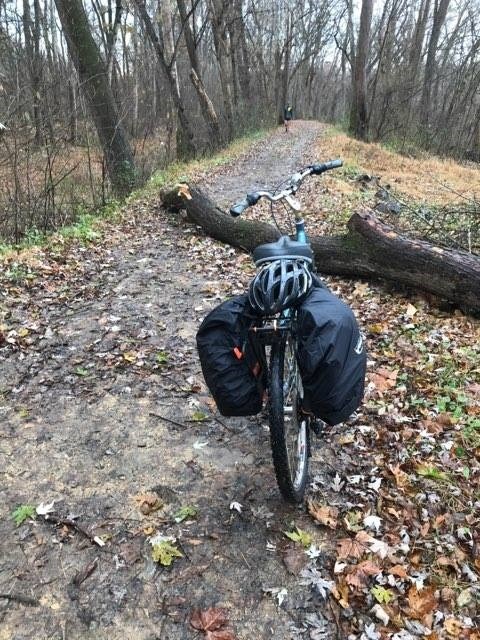 If you notice a safety hazard, please submit a safety hazard report.
Safety Tips
Know Your Location
Towpath mile markers begin with Mile 0 in Georgetown and end with Mile 184.5 in Cumberland. If an emergency occurs, your ability to provide park and/or emergency staff with your location is important.
Make a Plan
10 Tips to Plan Your Trip Like a Park Ranger
Share Your Plans
If possible, let someone who is not coming with you know details about your planned activities:
Who is in your party.
What you are planning to do in the park, such as biking or boating.
Where you will be doing your activity. What location will you start, and what location will you finish?
When you will start your activity, and when you expect to finish.
In the event of an emergency, it can be very helpful if your emergency contact has photos of you and your gear when you set out. Your clothing on the day of your trip can help identify you.
Be sure to check in with your contact when you complete your activity. If you have an emergency or you are concerned about someone's well-being, please call 911.
Drink Water
Potable water is generally available in Drive-In Campgrounds from mid-April (around the 15th) to mid-November (around the 15th). Non-potable water is available at Hiker-Biker Campsites year-round, approximately every 5 to 7 miles.
Drive-In Campgrounds: Well water within the drive-in campgrounds is potable and treated with iodine - do NOT drink if you have any iodine allergies or if you are on medication for an overactive thyroid. In general, well water is clean and able to be used without additional treatment. However, as a general precaution for wells located in a flood zone, you are advised to boil or treat the water before use for your own protection.
Hiker-Biker Campsites: Non-potable water is available in hiker-biker campsites. Please plan to filter, chemically treat, or boil the water before use for your own protection. The wells will remain in the hiker-biker campsites and, as long as visitors bring their own sanitization equipment, there will be a more reliable water source as handles will not be removed from these wells.
Water availability is subject to change. Always bring plenty of water with you as a backup option. Please plan your trip accordingly.
Recreate Responsibly
Keep yourself and others safe by following the speed limit (15 MPH maximum). The towpath is filled with rocks and holes that can throw you off your bike. Bicyclists should yield other recreation types including horse riders, hikers, and walkers. Ride single file and stay to the right except when passing. Make sure to walk bikes over aqueducts and through tunnels. Helmets required in accordance with county ordinances. Children under the age of 18 are required to wear helmets in Montgomery County, MD, and children under the age of 16 are required to wear helmets in other areas of the park.
Rock scrambling is allowed within selected areas of the park. One of the park's most popular trails for rock scrambling is the Billy Goat Trail A. When hiking or scrambling, please stay on the trail to avoid injuring endangered floral and plants. Rock scrambling off trail is dangerous and is strongly discouraged. We have had serious visitor injuries and a fatality with off trail rock scrambling so please stay on trail. Dress appropriately and drink plenty of water.
Rock Climbing
Rock climbing is allowed within selected areas of the park. The most popular rock climbing area is at the Carderock Recreation Area located adjacent to the Clara Barton Parkway. Rock climbing in other areas of the park is dangerous and has resulted in visitor injuries. Please use appropriate equipment when climbing and stay within your abilities.
Swimming
Swimming is not allowed in the canal waters and is prohibited within the Washington, DC and Montgomery County, MD section of the Potomac River. Swimming in other sections of the Potomac River is discouraged due to hidden flood debris, deep holes, and possibly strong currents. Many people have drowned in the Potomac River because they underestimated the strength of the river current, were drinking alcohol when they decided to go swimming, or didn't think the river was deep enough to require any swimming ability. Please use caution when entering the river and do not swim in the river when the water is running high or strong.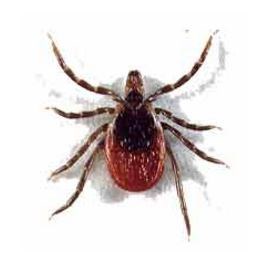 Wildlife and pets
Ticks and Tick-borne Illness
The deer tick, also known as wood tick or black-legged tick, is known to carry and cause Lyme disease. To prevent ticks, be sure to stay on trail and wear insect repellent. Please visit the CDC website to learn more about Lyme disease and proper tick removal.
Lots of people enjoy walking the towpath with their dogs. Working together, we can make sure that people, pets, and the park are all protected.
Wildlife
Help us keep wildlife wild. Observe and photograph all wildlife from a distance. Use telephoto lenses and observe quietly.

Never approach or feed wildlife. It is dangerous and illegal to feed wild animals including ducks and geese in national parks. Wildlife can become dependent on handouts and lose their ability to forage for food causing them to starve. Such animals can lose their fear of humans and become aggressive. Animals can be very protective of their young and can become aggressive if cornered.

Wildlife can be infected with the rabies virus and can infect you or your pet if bitten or scratched. If you encounter an animal that is acting strangely or an animal has attacked you, immediately report it to our emergency Dispatch Center 1-866-677-6677. If you want to learn more about rabies, please visit the CDC website.
Environmental Conditions
Weather
Severe weather conditions may occur suddenly and without warning, creating unsafe conditions along the Chesapeake and Ohio Canal National Historical Park. Below are some examples of severe weather conditions and tips for staying safe if you encounter extreme weather during your visit.
High wind gusts

The towpath is a tree lined path where trees and branches can fall at any moment.Stay away from the area if winds are gusting.Wear a bicycle helmet at all times. If caught in a high wind situation, find an open area away from trees and stay there until the winds subside.

Snow and ice

The towpath is a tree lined path where ice and snow loaded trees and branches can fall at any moment. Stay away from the area if heavy snow or ice is expected. Wait for snow and ice to melt from trees before using towpath.

Flooding

The Chesapeake and Ohio Canal National Historical Park runs adjacent to the Potomac River for its entire length. Many sections of the towpath are flooded regularly when the Potomac River overflows its banks. Avoid using the towpath during flood watches and warnings. Users of the towpath can become stranded as the water begins to rise. If you come to a section of the towpath covered by the water, do not cross. It may be deeper than you think.

Flash flooding

Many creeks and tributaries empty into the canal. During heavy rain events, the canal can experience flooding and the water will overflow the towpath. Avoid using the towpath during flash flood watches and warnings. If you come to a section of towpath that is underwater, do not cross. It may be deeper than you think.

High heat advisory

Wear light, loose fitting clothes. Drink plenty of water before hiking or biking. Bring more water than usual with you and stop often to drink and give your body a chance to rest. If you feel faint or dizzy, stop and rest in the shade and drink plenty of water. If you begin to feel chilled or nauseated, call for help. These are the first signs of heat stroke.

Cold advisory

Stay hydrated and drink plenty of water before, during, and after exercising. Dress in layers and remove layers as you warm up and before you begin to sweat. If you sweat, immediately remove some outer layers and allow body to dry before placing layers back on. Protect your extremities. Wear gloves, ear muffs, and face mask if needed.
Staying Safe From Falling Trees and Branches
Falling branches, limbs, and trees can cause hazardous conditions, and may pose risks to life and infrastructure, especially in developed areas. While in the park, please remain observant of your surroundings, particularly in campgrounds, picnic areas, and while on the towpath or other trails.
Be aware of your surroundings. Trees, limbs, and branches can fall at any time.
Be attentive while hiking and biking, looking up and around regularly, especially during high winds.
Be cautious when selecting a place to park, camp, picnic, or rest. Look for dead, cracked, broken, or hanging branches, or under trees that are rotten at the base or have cracked bark peeling off the trunk.
Last updated: April 12, 2023