Williamsport Visitor Center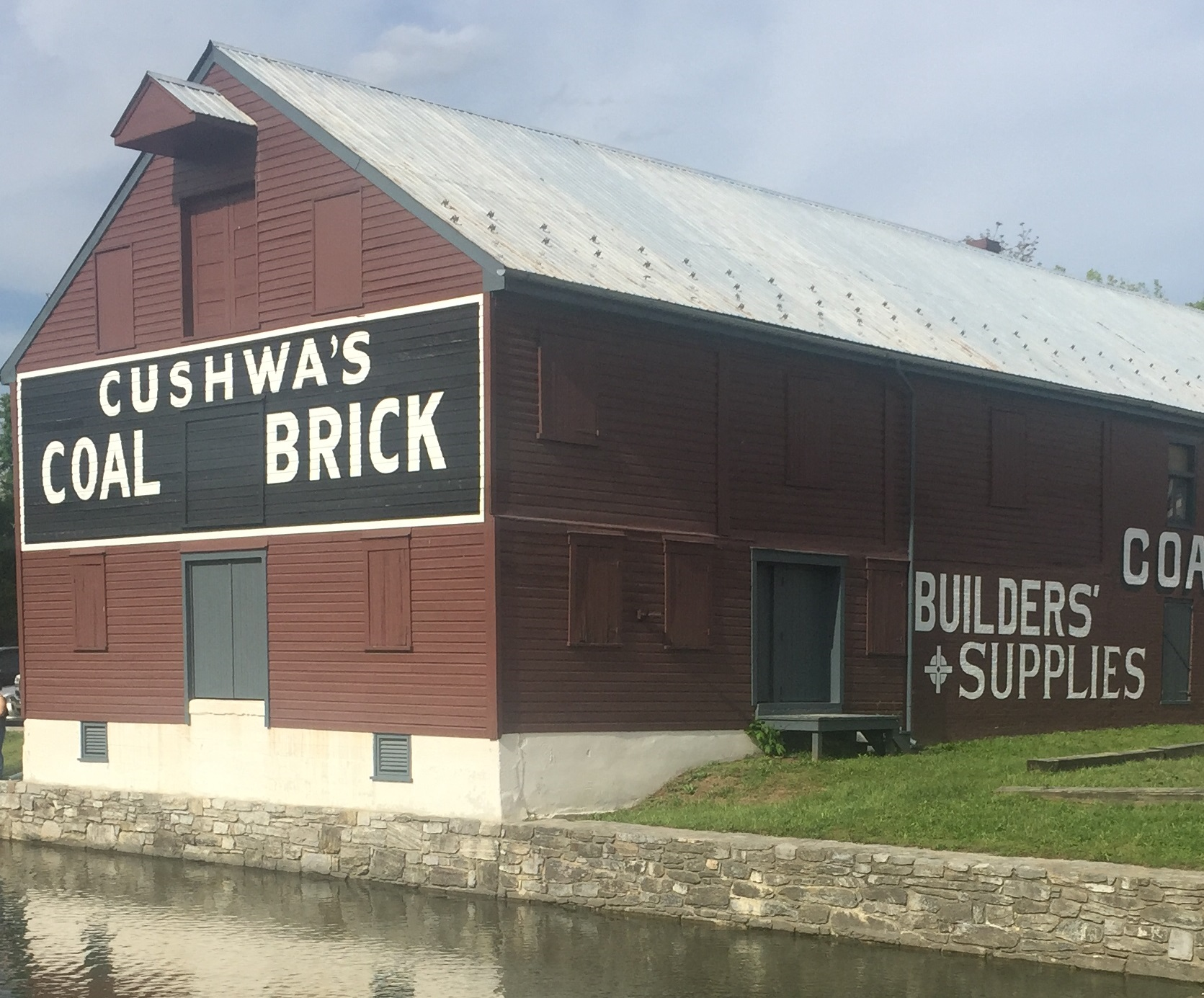 Visitor Information

The Williamsport Visitor Center is open.

Address: 205 W. Potomac St., Williamsport, MD 21795
Phone: 301-582-0813
Visiting Season: March-November.
Visitor Center Hours During Visiting Season: Wednesday through Sunday, 9:00am - 4:30pm

Directions:
From the East: Take I-270 north to 70 west to Hagerstown. Take I-81 north and south exit. (Take exit 26 toward Harrisburg/Roanoke). Merge onto I-81 south toward Roanoke. From I-81 take exit 2 and merge onto Potomac Street/US 11 south. Follow straight to visitor center at bottom of hill, (approximately 1.4 miles).
From the West: Take 68 east to I-70 east/US 40 east/ US-522 South exit, (exit 82AB toward Hagerstown). Merge onto I-70 east via exit 82 B toward Hagerstown. From 70 east take exit 24 and merge onto MD-63/Williamsport Pike. Travel two miles to Williamsport. Turn right onto US-11/MD 63/East Potomac Street. Follow to visitor Center.
From Martinsburg, WV, heading North: Take I-81 north and cross the Potomac River bridge. Take exit 1, Route 68-Williamsport immediately after crossing the bridge. Make a left onto Route 68, through three stoplights to junction with Route 11. Turn left onto Route 11/Potomac Street. Follow Potomac Street to visitor center.
From Harrisburg, PA, heading South: Take I-81 south. Take exit 2, Route 11-Williamsport. Route 11 is also Potomac Street. Follow Potomac Street to visitor center in Williamsport.
About Williamsport
Williamsport and the surrounding area has a fascinating history. Situated at the confluence of the Conococheague Creek and the Potomac River, Williamsport was first settled in 1740. In 1790 George Washington considered it for the capital city of the United States but rejected Williamsport because of the inability of large ships to navigate the Potomac to this point. Close by is Falling Waters where the Confederate Army made its escape across the rain-swollen Potomac after the Battle of Gettysburg.
Williamsport is the only place on the canal where examples of major canal structures can be viewed within a half-mile stretch. A half-mile rewatered section of canal leads through the turning basin, under the only Railroad Lift Bridge as well as the only Bollman Iron Truss bridge on the canal, and continues to Lock House 44 and the adjacent lock. The Conococheague Aqueduct is located across from the turning basin.
What's Available for Visitors in Williamsport
Free launch boat program (seasonally, call for information)
Free walking tours (seasonally, call for information)
Free bike loan program
Lock demos
Lockhouse 44 tours (seasonally, call for information)
Fishing in the canal with fishing license
Boat dock into Potomac River
Access to the towpath
Visitor Centers
| Brunswick | Cumberland | Georgetown | Great Falls Tavern | Hancock | Williamsport |
Last updated: May 30, 2019