Georgetown Visitor Center
Address:
1057 Thomas Jefferson Street, NW Washington, DC 20007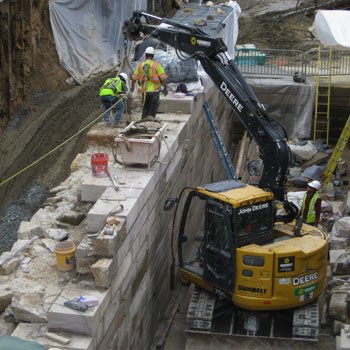 Restore
Construction is Underway on Locks 3 and 4
The C&O Canal National Historical Park is excited to begin the process of restoring the Georgetown C&O Canal area. Site preparations began on October 5th with the removal of the Georgetown Canal Boat from the Canal.
The work on lock 3 will involve dissembling and rebuilding the foundation and walls of the lock using original and added stone. New lock gates will be installed for lock 3.
Repairs to lock 4 will involve repairs to the existing walls and repairing of mortar joints. New lock gates will be installed for Lock 4.
Revitalize
A New Canal Boat for Georgetown
The experience of riding a historic replica canal boat along the C & O Canal in Georgetown is a cherished memory for generations of visitors. The National Park Service is working with its partners Georgetown Heritage and the District of Columbria to bring that experience back to Georgetown. Check back for updates on the progress of building a new boat for Georgetown.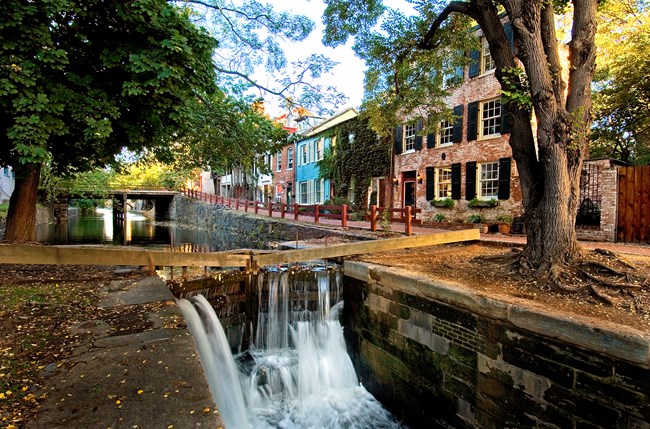 Reimagine
Georgetown Canal Plan
The goal of the Georgetown Canal Plan is to cultivate the one-mile section of the C & O Canal NHP in Georgetown into a premier active, flexible, and sustainable urban park. The plan is being developed as a partnership of the NPS, Georgetown Heritage, and the DC Office of Planning.
Over the next year, the NPS and its partners will seek input and ideas on how to improve the park's unique stone structures, locks, towpath, plazas and street crossings to maximize the park's educational, recreational and aesthetic potential.


Last updated: February 21, 2018