Trail Conditions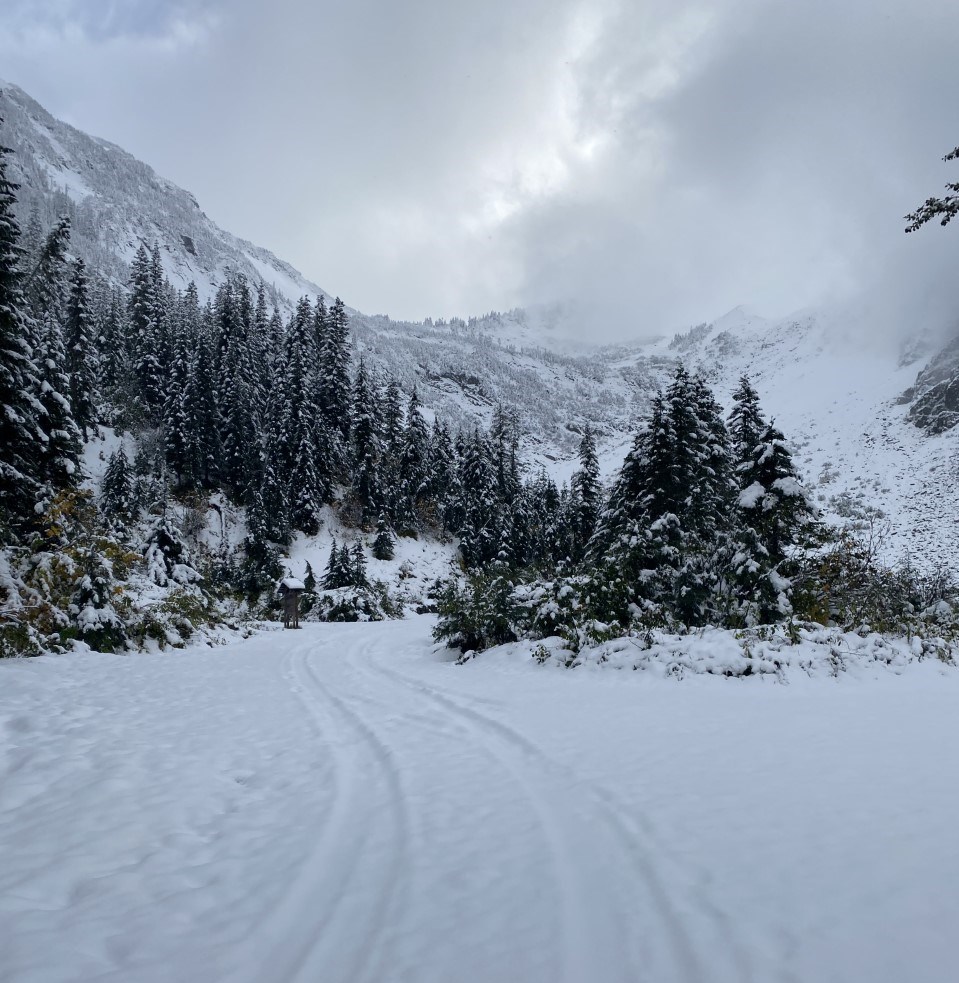 October 27, 2022

The seasons are changing rapidly in the North Cascades, we skipped over fall and went right to winter! Snow has started to accumulate at high elevations in the park, be prepared if you plan to venture out.

The Wilderness Information Center in Marblemount is closed for the season. Permits are required year round for overnight trips in the park. Self-issue permits are available at the kiosk in front of the Wilderness Information Center. You can submit a self-issue permit via email, find instructions on the Backcounty Permits page.

The days are shorter and the nights are cold - plan ahead and pack accordingly. Be prepared for varied weather conditions. If you are planning a trip to the wilderness, be sure to check the weather forecast, snow level, and driving conditions beforehand, and leave a detailed itinerary with a friend or family member, including the date and time you plan to exit the backcountry.

The trail conditions listed in the table below represent the last known status, but note that conditions can change. E-mail us if you have trail conditions to report.
Closures and Notices
Trail and camp closures in effect due to fire activity. The Copper Loop will remain closed through the 2023 summer season, hikers are unable to complete the loop. A portion of the Copper Ridge Trail is open between Boundary and Copper Lake camps. Trail closures are listed in each area drop down area below. Camp closures are listed on the Fire Closures page.

Cascade River Road is closed for the winter season at milepost 20 (Eldorado), three miles before the Cascade Pass trailhead. Do not block the road and gate when parking (10/27/2022).

The Silver Skagit Rd to Hozomeen is closed due to washouts. Significant flooding from November 2021 has damaged the road, there is no current access to Ross Lake or the Hozomeen campground via Canada. (6/17/2022)
More on Road Conditions

Ross Lake Boat-In Sites - Ross Lake is expected to reach full pool this season, visit the Boating on Ross Lake page for more information.

Bridge Creek Trail/PCT- The temporary bridge at North Fork and Maple Creek will be removed for the season on Nov 1st, 2022.

Hard-sided food canisters are required at select backcountry camps and cross-country areas. More information on food storage requirements
Current Trail Conditions
Current trail conditions are reported by rangers and trail crew, and updated as frequently as possible. Please read the "general" condition for each trail when there is no recent update available.