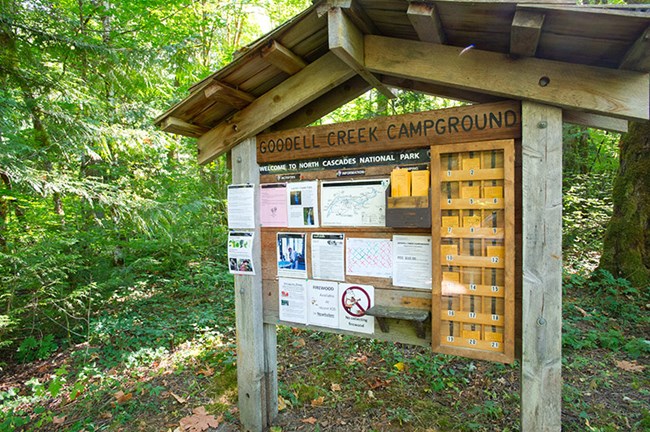 Entrance Fees
There is no fee to enter North Cascades National Park. Enjoy your visit!
If you plan to visit other parks with an entrance fee, learn more about the America the Beautiful - the National Parks and Federal Recreation Lands Pass series and fee free days in the national parks.
Car Camping Fees
Free to $16 (varies by campground and season)
Details
Campsites at Colonial Creek, Goodell Creek, and Newhalen Creek campground are $16 per night. Gorge Lake and Hozomeen campgrounds are free. Backcountry camping (boat-in and wilderness) requires a free permit. More Information on Camping
Car Camping Reservations
Car camping reservations are available online at Recreation.gov or by calling 1-877-444-6777. Please visit our Camping page for more information.
Backcountry Permit Camping Fees and Reservations

Backcountry camping requires a permit.
Fees - Free
Reservations - Limited reservations are available for backcountry campsites.