Copper Ridge / Chilliwack River Trails
If you know wilderness in the way that you know love, you would be unwilling to let it go....This is the story of our past and it will be the story of our future.
-Terry Tempest Williams
| | | | |
| --- | --- | --- | --- |
| Distance - one way | Elevation gain / loss | Use | Difficulty |
| To Boundary Camp: 5 miles (8 km) | 2000 feet gain (610 m) / 620 feet loss (189 m) | Hiking and stock | Moderate |
| Copper Ridge Trail: 13.9 miles (22 km) | 1817 foot gain (554 m) from Boundary, 4170 foot gain (1271 m) from Chilliwack River | Hiking only | Strenuous |
| Chilliwack River Trail: 17.3 miles (28 km) | 2365 foot loss (721 m) | Hiking and stock as far as Brush Creek trail, then hiking only | Moderate |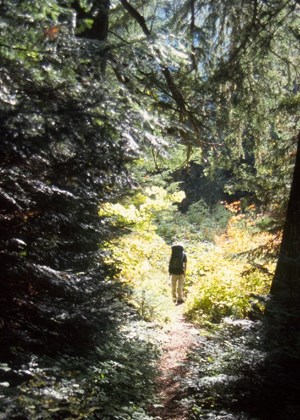 The Copper Ridge area draws serious backpackers--and sometimes hardy day hikers or trail runners--to its lofty ridgeline, one of the few such high trails within the national park. Combined with the scenic Chilliwack River Trail, the beautiful old growth valley route that follows the Chilliwack River from its source near Hannegan Pass to Chilliwack Lake in Canada, this is a popular but strenuous backpacking loop.
For longer backpacking trips and a true immersion in wilderness, hikers can take a side trip up the Brush Creek Trail to Whatcom Pass, or continue onward to Ross Lake or State Route 20 via the Little Beaver or Big Beaver trails.
See the detailed trail description for more information.
Special Concerns:
Pets and hunting are not allowed at Boundary Camp or beyond in the national park.
Copper Ridge has very fragile vegetation. Please take care to avoid trampling the vegetation by hiking and resting only on durable surfaces such as the trail, snow or rocks.
Fires are not allowed at any of the camps along Copper Ridge, or at Boundary and Whatcom camps.
The Copper Ridge trail often has steep snow sections that require an ice axe for safe travel as late as July.
The Copper Ridge trail is hot and dry in the summer--carry enough water.
Ford the Chilliwack River only at low water--use the cable car crossing at other times.
Backcountry Camping: A backcountry permit is required for all overnight stays. Permits are limited. There are three camps on Copper Ridge (Silesia, Egg Lake, and Copper Lake), and a number of camps along the Chilliwack River Trail, starting with Boundary Camp. Bear Creek and Little Chilliwack camps are no longer accessible and closed due to the 2021 Bear Creek Fire.
The Copper / Chilliwack loop is one of the most popular backcountry destinations in the park, therefore permits can be difficult to obtain during busy periods.
Access: Take the Mt. Baker Highway (State Route 542) east to 8.5 miles (13.7 km) past the town of Glacier. Turn left onto the Hannegan Road (USFS Road #32) and follow this road 5.5 miles (8.9 km) to the end. Parking requires a Northwest Forest Pass or federal recreation pass, available at all ranger stations.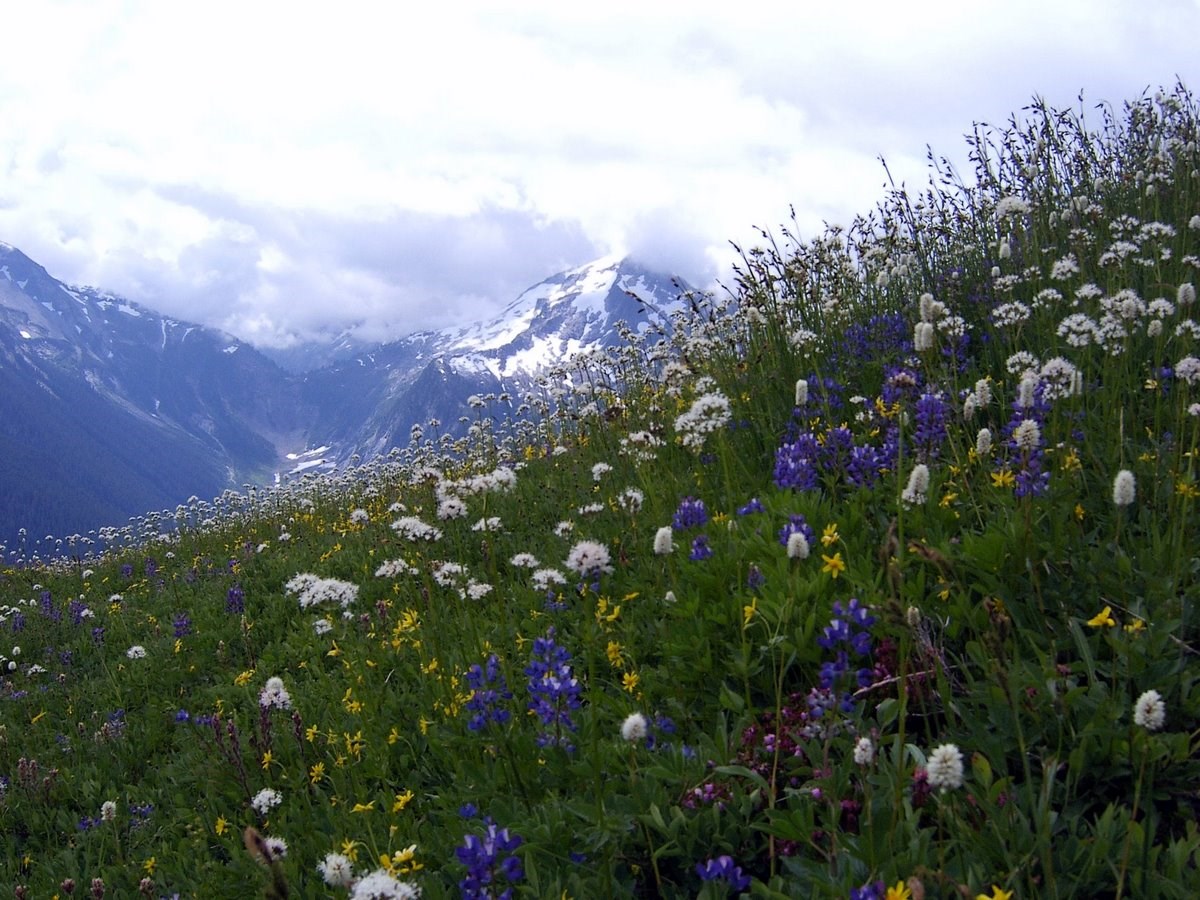 Detailed Trail Description
From the Hannegan Trailhead, the trail climbs gently but steadily through silver fir stands and avalanche clearings to Hannegan Pass. Views of Ruth Mountain dominate this area. From the pass, the trail descends quickly to the headwaters of the Chilliwack River and Boundary Camp, located just inside the national park boundary. Boundary Camp is in a subalpine area and fires are not permitted. Here the trail splits, with one fork heading up to Copper Ridge and the other continuing down the Chilliwack Valley.
The trail to Copper Ridge requires a steep climb from Boundary Camp. This trail passes through seven miles (11 km) of subalpine meadows with unobstructed views of the North Cascades mountains. Camping on the ridge is available at three designated sites: Silesia and Egg Lake to the west of the lookout, and Copper Lake to the east of the lookout. Composting toilets and food storage lockers are available at all three sites. After rising and falling along the ridge for many miles, the trail eventually makes a precipitous descent to the Chilliwack River valley (dropping 2400 feet in five miles -- 730 m in 8 km). Cross the braided channels of the Chilliwack River at this point via a series of fords--watch that you don't lose the trail! Indian Creek camp is close by in the valley.
You may notice a coarse netting material covering several areas around Egg and Copper Lakes, or stakes marking informal trails as closed. This is part of a revegetation effort on the ridge: material has been placed in areas severely damaged by overuse in the past, and is helping natural plant cover to return to these areas. It is very important that you do not walk on or otherwise disturb the covered areas. Stay on the main trails at all times. Campfires are not allowed anywhere on the ridge because of the extremely delicate nature of the plants and soils.
Below Boundary Camp the Chilliwack River Trail drops steadily through old growth forest 2.5 miles (4 km) to the Copper Creek camp, located on both sides of its namesake creek. U.S. Cabin hiker and stock camps are located another 2 miles (3 km) past Copper Creek. A mile beyond, the trail crosses the Chilliwack River. During late July and August the river is often less than knee deep, and can be forded. A cable car crossing is available for the use of hikers if the water is too high. Further down the Chilliwack River Trail are Indian Creek, the trail to Bear Creek and Little Chilliwack camps are closed due to the 2021 Bear Creek fire.
The trail up Brush Creek to Whatcom Pass is located 7 miles (11 km) from Boundary Camp, and is just east of the Chilliwack River crossing. Graybeal Camp is located 2 miles (3 km) up the valley, and Whatcom Camp is just before the pass. A composting toilet is available at Whatcom Camp. Views of Challenger Glacier and the Little Beaver valley are expansive. Black bears are frequently spotted in this area, a good reminder that proper food storage is essential here as elsewhere. From the pass, hikers can continue down into the valley and on to Ross Lake via the Little Beaver or Big Beaver drainages. There are a number of campsites along both routes.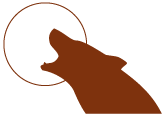 Ninety-three percent of North Cascades National Park Service Complex is designated as the Stephen Mather Wilderness, set aside by law for "the American people of present and future generations" for our protection and enjoyment. Please follow all
Leave No Trace
hiking and camping practices to reduce your impact on this special place and leave it unimpaired for future generations.
Last updated: March 25, 2022