Agnes Gorge Trail
I have never seen a river that I could not love. Moving water...has a fascinating vitality. It has power and grace and associations. It has a thousand colors and a thousand shapes, yet it follows laws so definite that the tiniest streamlet is an exact replica of a great river.

- Roderick Haig-Brown, Canadian writer
| | | | |
| --- | --- | --- | --- |
| Distance - one way | Elevation gain | Use | Difficulty |
| 2.5 miles (4 km) | 500 ft (150 m) | Hiking only | Easy |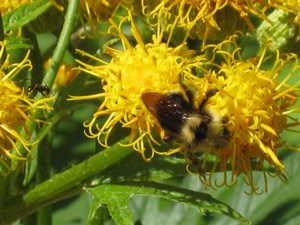 The Agnes Gorge Trail is a rewarding, easy day hike option near Stehekin (accessible by shuttle bus from Stehekin Landing) or those passing through the High Bridge area. The relatively flat hike traverses varied forest terrain with occasional gorge views and features a wide selection of wildflowers in early and mid-summer. Hikers who reach the end of the trail are rewarded with a spectacular gorge and waterfall.
See the detailed trail description for more information.
Special Concerns:
Pets and bicycles are not allowed.
One small section of trail has a steep dropoff on one side.
Backcountry Camping: Agnes Gorge is a day use area and camping is not allowed along the trail within the National Park. Nearest camps to this trail are at High Bridge and Tumwater, both located along the Stehekin Valley Road. A backcountry permit is required for all overnight stays. Permits are limited.
Access: Access from Stehekin is via the Stehekin Valley Road and Stehekin Shuttle, which runs between Stehekin and High Bridge. Hikers can also access this trail from Bridge Creek via the Old Wagon (Pacific Crest) Trail. The trailhead is located near High Bridge on the Stehekin Valley Road. Look for the second trailhead on the left after crossing the Stehekin River just upstream of High Bridge. Note that the first trailhead is the Agnes Creek (Pacific Crest) Trail--continue a short distance to the signed Agnes Gorge trailhead. Note: There is not a connecting bridge between the Agnes Gorge and Agnes Creek trails.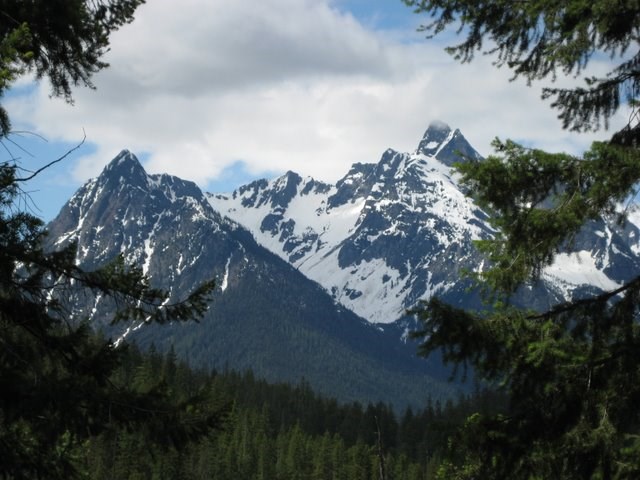 Detailed Trail Description
Early season hikers will experience a rich variety of wildflowers, birdsong, and butterflies. A small sampling of the flowers that can be encountered along the trail include: tiger lilies, chocolate lilies, lupine, paintbrush, and wild rose. The trail wanders between forest and open hillside meadows with views. After one mile (0.6 km) the trail passes through a small grove of aspens, a noticeable contrast to the ponderosa pines and Douglas firs seen up to this point. Look for claw marks left by bears on the thin aspen bark. At one and a half miles (2.4 km) you pass a rustic wooden sign announcing your entry into the U. S. Forest Service's Glacier Peak Wilderness. Soon the trail opens up to reveal beautiful views of Agnes Mountain with the Chickamin Glacier peeking over its shoulder. The maintained trail ends above a dramatic gorge with beautiful views of a cascading waterfall and the unmistakable sound of rushing water below. There was once a suspension bridge over the gorge and there are a few remnant metal components on the forest floor, as well as the concrete abutments that anchored the bridge. This is a great place to eat a picnic lunch and enjoy the view before beginning your trek back.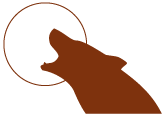 Ninety-three percent of North Cascades National Park Service Complex is designated as the Stephen Mather Wilderness, set aside by law for "the American people of present and future generations" for our protection and enjoyment. Please follow all
Leave No Trace
hiking and camping practices to reduce your impact on this special place and leave it unimpaired for future generations.
Last updated: September 1, 2021