Rainbow Lake Trail
The wild requires that we learn the terrain, nod to all the plants and animals and birds, ford the streams and cross the ridges, and tell a good story when we get back home.
- Gary Snyder
| | | | |
| --- | --- | --- | --- |
| Distance - one way | Elevation gain | Use | Difficulty |
| 11.5 miles (18 km) | From north end: 3100 feet gain / 2600 feet loss (945m / 792m) | Hiker and stock | Strenuous |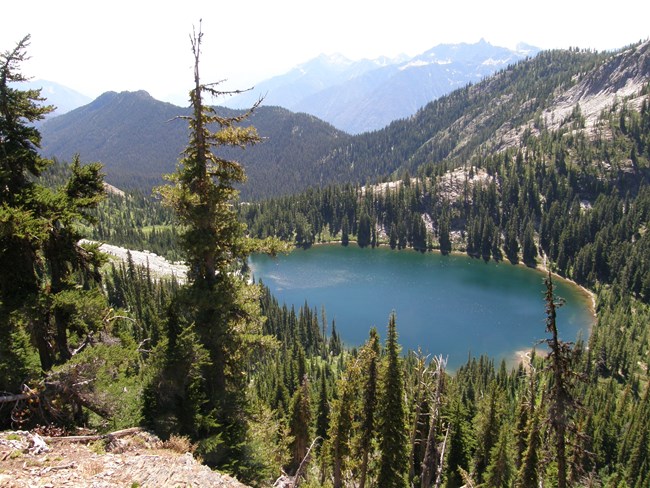 The Rainbow Lake Trail provides access to one of the park's steepest passes, Bowan Pass, as well as deep blue Rainbow Lake. It is primarily a backpacker or advanced stock use trail, since it lies deep within the park and is accesed via several other trails. Primarily, it is part of the popular Rainbow-McAlester Lakes loop, and makes a beautiful fall destination for rugged hikers, or for those who enjoy getting away from it all and fishing.
Special Concerns:
Campfires are not allowed at Rainbow Lake Camp to protect the lake basin.
Northern Bowan (Rainbow) Pass holds its snow until late in the season--an ice axe is often required through mid-July.
This trail crosses Bridge Creek (near South Fork Camp) and Rainbow Creek (near Bench Creek Camp) via a ford. Snowmelt can make these crossings all but impossible in spring, and the ford at South Fork Camp is swift and strong at almost all times of the year. Use caution and do not cross when high.
Backcountry Camping: A backcountry permit is required for all overnight stays. Permits are limited. There are numerous stock and hiker camps spaced along the trail, although some of the camps are small and do not hold larger parties.
Access from Stehekin: From Stehekin, take the bus or walk to the Rainbow Loop Trailhead. Follow the Rainbow Loop and then the Rainbow Creek Trails 5 miles (8 km) to the start of the Rainbow Lake Trail. Look for real rainbows as you hike-- with all these "rainbow" trails there must be some here somewhere!
Access from SR 20: Drive State Route 20 to mile 159, just over one mile (1.9 km) east of Rainy Pass. The Bridge Creek Trailhead parking lot is located on the north side of the highway. A Northwest Forest Pass or federal recreation access pass is required at this USFS trailhead, and is available at any ranger station. Cross the highway and pick up the Bridge Creek Trail, which is part of the Pacific Crest Trail, and follow it six miles (10 km) to the junction with the Rainbow Lake Trail, at South Fork Camp. This end of the trail is also sometimes called the South Fork Trail.
Detailed Trail Description
To make a loop trip, follow the Bridge Creek (PCT), McAlester Lake, Rainbow Creek, and Rainbow Lake trails. The loop works equally well starting from SR 20 or Stehekin. Total mileage for this route from Stehekin is 35 miles (57 km). Total mileage for this route from SR 20 is 32 miles (51 km). Typical hiking time is 4 days.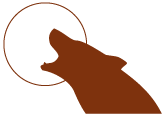 Ninety-three percent of North Cascades National Park Service Complex is designated as the Stephen Mather Wilderness, set aside by law for "the American people of present and future generations" for our protection and enjoyment. Please follow all
Leave No Trace
hiking and camping practices to reduce your impact on this special place and leave it unimpaired for future generations.
Last updated: September 1, 2021