Fire Closures
Current Fire Closures
Area, trail, and camp closures are in effect due to fire activity. Trail closures are listed on the Trail Conditions page in each specific area drop down menu.
Chilliwack, Brush Creek, Whatcom Pass
Copper Creek Camp
Indian Creek Camp
US Cabin and US Cabin Stock camps
Graybeal and Graybeal Stock camps
Whatcom Camp
Tapto Lakes Cross Country Zone II
Cross Country Zone access from closed trails

Visit the News Releases page for additional park and fire information.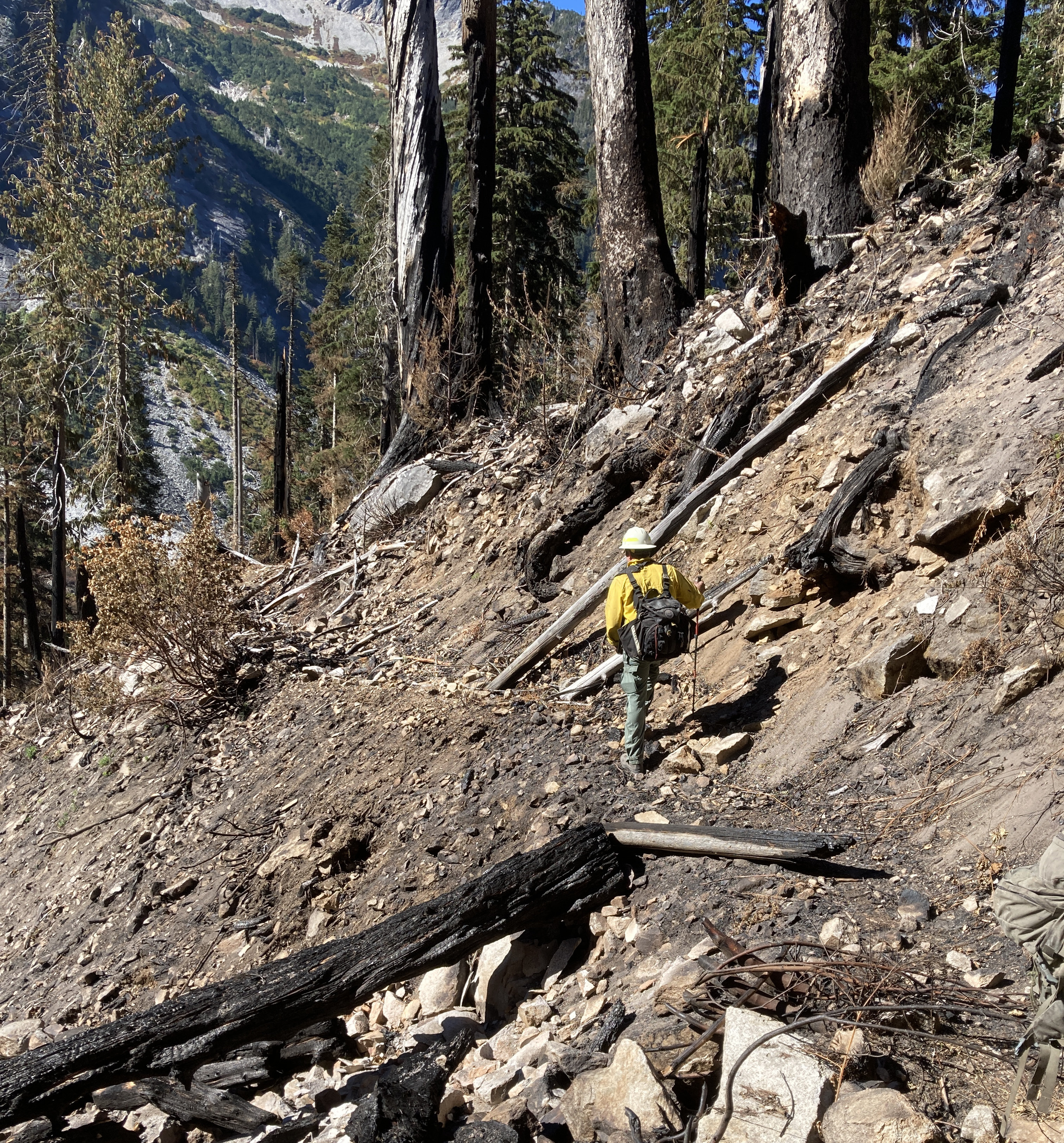 Long-term Fire Closures
A burned landscape presents a number of safety hazards that either did not exist prior to the fire or are increased by the effects of the fire. In some cases these hazardous conditions may continue for several years after a fire. Be very aware of your surroundings, follow warning signs, and pay particular attention to potential safety hazards such as unstable terrain, falling or rolling debris, displaced wildlife, burned stump holes and root chambers, hazard trees, and debris flows.
The following closures will remain in effect until further notice due to hazards from falling dead trees and other ground hazards resulting from wildfires.
Area Closures, including Climbing Approaches (map):
Chilliwack and Brush Creek trails between Boundary and Whatcom camps (the Copper Loop)
Copper Ridge Trail between Copper Lake and Indian Creek camps (the Copper Loop)
Last updated: March 10, 2023