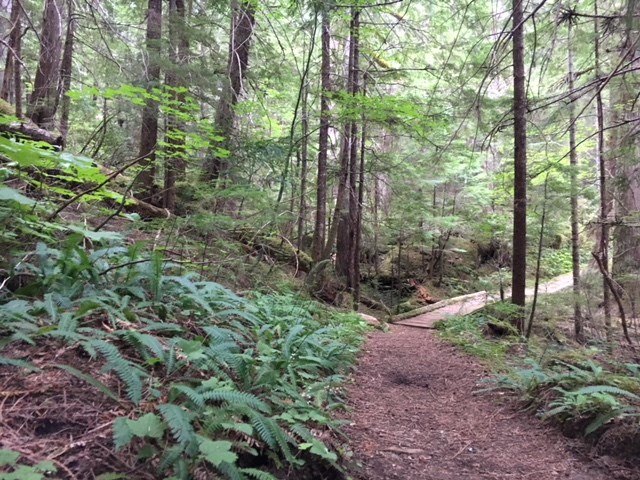 8/19/18
Smoke continues to impact most areas of North Cascades National Park Service Complex from local and adjacent wildfire activity. Fires in the Okanogan Wenatchee National Forest are producing significant smoke causing trail closures on the Boulder Creek Trail (including spur to Boulder Butte) and South Pass Trail (from McAlester Pass), as well as many adjacent Forest Service trails to the east of the complex. A fire ban is in effect throughout North Cascades National Park Service Complex and an air quality alert is in effect.

We recommend checking local air quality indices when trip planning to avoid smoke-related symptoms. Trails are becoming dry and water is sparse in certain areas. Though most wildflowers have peaked at this point, berries are becoming ripe! Bugs have significantly declined in the last week and nights are becoming cooler as we head into the fall season.

Access to Hozomeen by vehicle from Hope, B.C. remains closed due to wildfire activity ten miles north of the border in British Columbia. Hozomeen campground remains open to those accessing from Ross Lake to the south.

If you are planning a wilderness trip, be sure to check the weather forecast, snow level, and driving conditions beforehand, and leave a detailed itinerary with a friend or family member, including the date and time you plan to exit the backcountry.

The trail conditions listed in the table below represent the last known status, but please note that conditions can change. Please e-mail us if you have trail conditions to report.
Backcountry permits: Backcountry permits are required year round for all overnight stays in the backcountry and can be self-issued during the winter. Check out the Wilderness Trip Planner page for permit details and trip planning resources. Whenever and wherever you travel in the wilderness, please be safe and touch the wilderness gently. Know and practice Leave No Trace camping and hiking.