Trail Conditions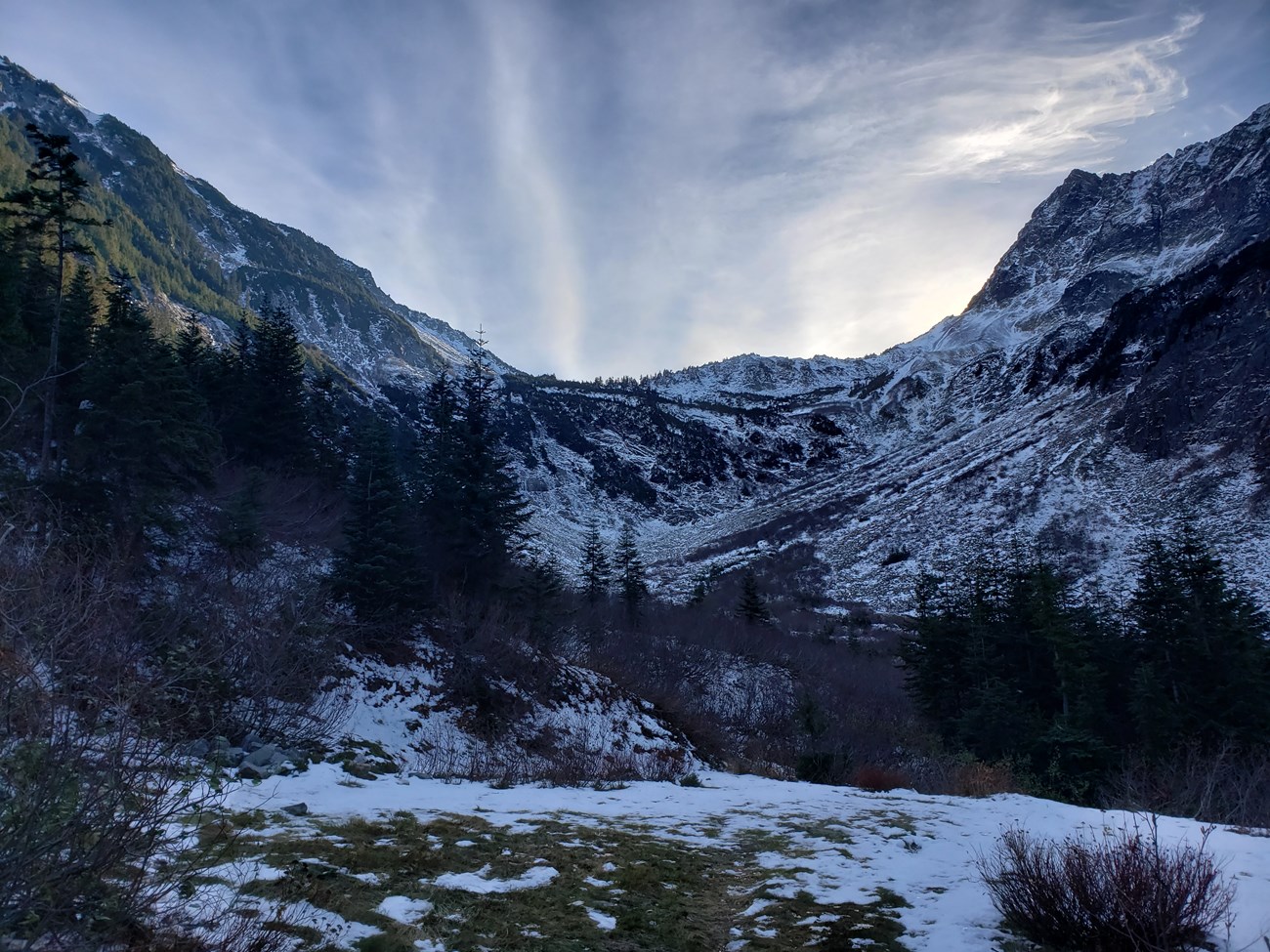 October 31st, 2023

Autumn is here bringing cold temperatures, shorter days, and precipitation. Snow is starting to accumulate in the mountains, so be prepared to navigate at higher elevations. The Wilderness Information Center is closed for the season, we will reopen in May 2024. Backcountry Permits are required year round for all overnight trips in the park and they help us locate you in an emergency.

Be sure to check the weather forecast, trail conditions, and closures beforehand. As always, leave a detailed itinerary with a friend or family member, including the date and time you plan to exit the backcountry.

Some trail and camp closures continue due to the Sourdough Fire and Blue Lake Fire. Please check the Fire Closure page for more current details, and North Cascade Hwy SR 20 | WSDOT for State Route 20 closures.

For higher elevation trip plans, check out the Climbing Conditions page.

Keep wildlife alive and well by keeping your distance and your scented items stored properly. When given the opportunity to obtain human food, habituation occurs and can result in harm to the animal (natural inhabitant), even euthanization. Be a part of the prevention, not the problem.

The trail conditions listed in the table below represent the last known status, or general conditions. E-mail us if you have trail conditions to report.
Closures and Notices
Cascade River Road is closed for the winter season at milepost 20 (Eldorado), three miles before the trailhead. Do not block the road and gate when parking. Foot traffic is allowed beyond the gate. Road Conditions

Overnight camping at trailheads in the National Park is prohibited. This includes the Eldorado, Boston Basin, and Cascade Pass trailheads.

Hard-sided food canisters are required at select backcountry camps and cross-country areas. More information on food storage requirements

Ross Lake Boat-In Sites - Visit the Boating on Ross Lake page and check Ross Lake Levels for more information.

Long-Term Fire Closures:
Sourdough Mountain trail will remain closed for the rest of 2023

.
The Copper Loop will remain closed for the rest of 2023, hikers are unable to complete the loop. A portion of the Copper Ridge Trail is open between Boundary and Copper Lake camps.

The Silver Skagit Rd to Hozomeen is closed due to washouts. Significant flooding from November 2021 has damaged the road, there is no current access to Ross Lake or the Hozomeen campground via Canada. More on Road Conditions

Bridge Creek Trail/PCT- The temporary bridges at North Fork and Maple Creek will be removed November 1 2023.
Current Trail Conditions
Current trail conditions are reported by rangers and trail crew, and updated as frequently as possible. Please read the "general" condition for each trail when there is no recent update available.
Last updated: October 31, 2023