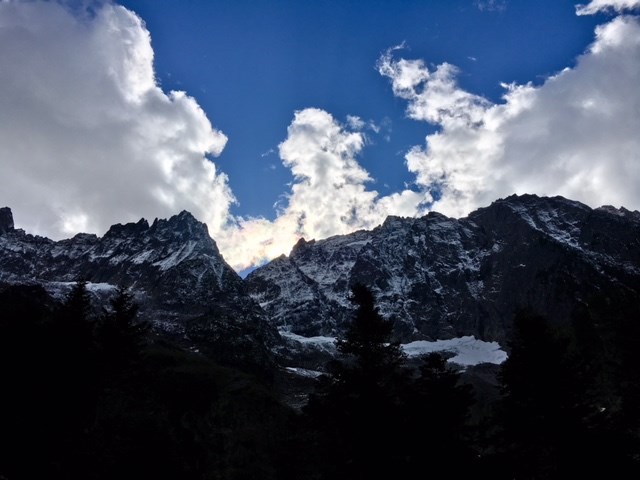 11/9/18
Heavy snow has blanketed the high country, and there is potential for heavy rain or snow at lower elevations at any time. Winter recreation in the park offers a unique opportunity for challenge and solitude, but be prepared before setting out. Storms may bring downed trees, flooding, trail washouts, and avalanche hazard. Route-finding skills are necessary once the trails are snow-covered. If you are planning a trip to the wilderness during the winter or spring, be sure to check the weather forecast, snow level, and driving conditions beforehand, and leave a detailed itinerary with a friend or family member, including the date and time you plan to exit the backcountry.

All seasonal trail crews and wilderness rangers are furloughed during the winter season, so updates to trail conditions are rare. The trail conditions listed in the table below represent the last known status, but please note that conditions can change. Please e-mail us if you have trail conditions to report.

Backcountry permits: Backcountry permits are required year round for all overnight stays in the backcountry and can be self-issued during the winter. Check out the Wilderness Trip Planner page for permit details and trip planning resources. Whenever and wherever you travel in the wilderness, please be safe and touch the wilderness gently. Know and practice Leave No Trace camping and hiking.