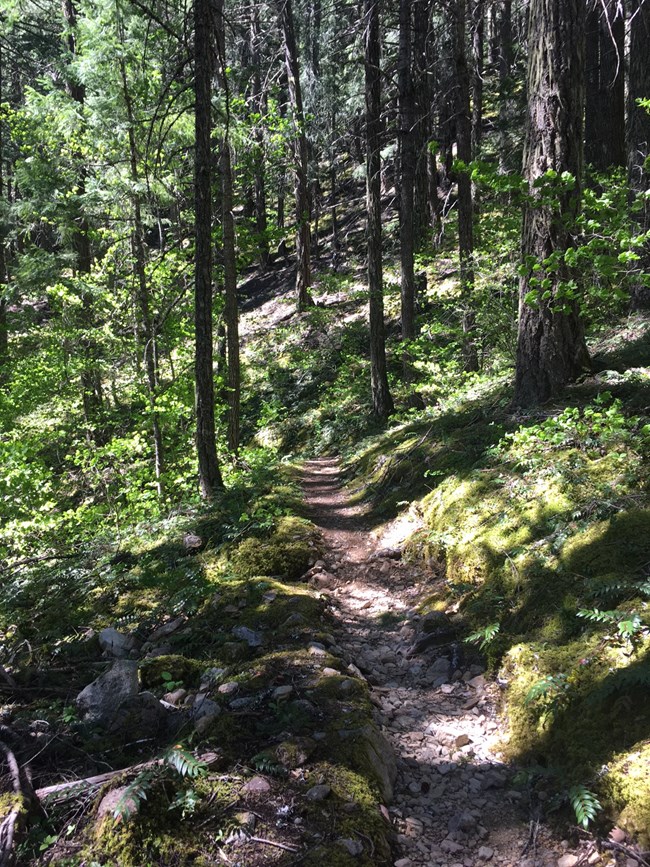 Welcome to early summer in the North Cascades. While heavy snow cover remains above treeline, lower elevation trails are ready for exploration. Be aware that winter storms may have brought trees down and caused trail washouts. Water crossings can be high during times of peak runoff. Routefinding skills and proper snow travel skills and equipment are necessary on snow-covered trails above treeline. If you are planning a trip to the wilderness, be sure to check the weather forecast, snow level, and driving conditions beforehand, and leave a detailed itinerary with a friend or family member, including the date and time you plan to exit the backcountry.

National Park trail crews are busy surveying for winter storm damage and clearing low elevation trails of downed logs, but not all areas of the park have been surveyed yet. The trail conditions listed in the table below represent the last known status, but please note that conditions can change. Please e-mail us if you have trail conditions to report.
Backcountry permits: Backcountry permits are required year round for all overnight stays in the backcountry and can be self-issued during the winter. Check out the Wilderness Trip Planner page for permit details and trip planning resources. Whenever and wherever you travel in the wilderness, please be safe and touch the wilderness gently. Know and practice Leave No Trace camping and hiking.