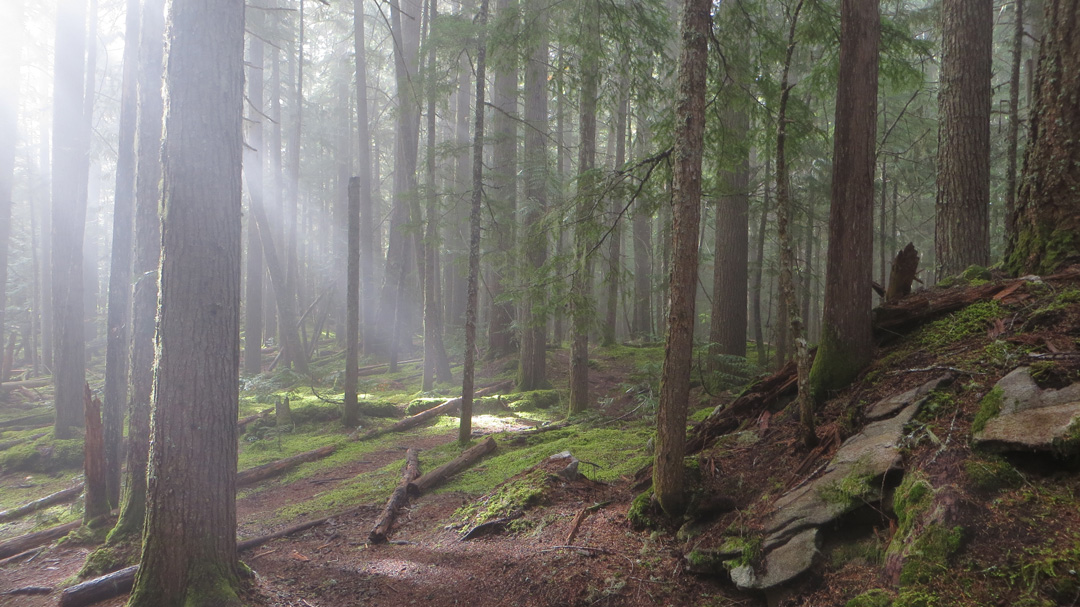 General Conditions

October 1, 2016
Autumn has come to the North Cascades. Day-time temps are cooler, the air is crisp, nights are cold, and more moisture is in the atmosphere. Snow levels over much of the next week are forecast to range from 5,500 feet to 6,500 feet, which means that during precipitation events there could be fresh snow at most mountain passes. Folks traveling to high elevations, including Sahale Glacier Camp (7,600'), should be prepared for freezing temperatures overnight. Some of the seasonal bridges have been removed for the season. Following any heavy rain events, stream crossings can become deeper and more difficult or dangerous to cross. Special caution should be exercised if traveling through drainages that have experienced wildfires in the last decade, as they will rise faster and can experience sudden debris and/or mud flows--be aware of your surroundings! With the transition to more unstable autumn weather, always check current weather forecasts before heading into the backcountry for the day or for overnight. Although trail crews worked hard all summer clearing last winter's extensive windfall and addressing trail damage, new trees may have fallen in recent weeks. If you are planning a wilderness trip to the park, leave a detailed trip plan with friends or family.
The trail conditions listed in the table below represent the last known status or typical conditions, but please note that conditions are always changing.
Backcountry permits: Backcountry permits are required year round and are available from the main permit office, located at the Wilderness Information Center in Marblemount. See the Wilderness Trip Planner page for trip planning resources. Whenever and wherever you travel in the wilderness, please be safe and touch the wilderness gently. Know and practice Leave No Trace camping and hiking. Please e-mail us if you have trail conditions to report.