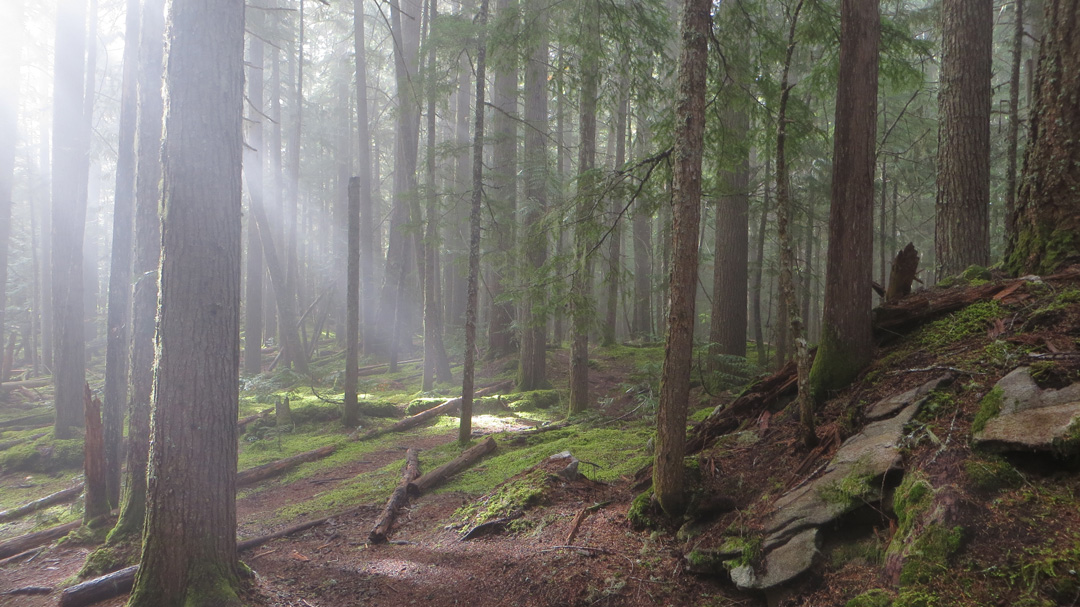 General Winter Conditions

As winter descends on the North Cascades, heavy rain and snow are common, and only well-prepared and knowledgeable backcountry travellers should head out into the wilderness. If you are planning a backcountry trip for this time of year, be prepared for a wide and ever-changing array of conditions, including heavy and deep snow as you gain elevation, heavy rain at lower elevations, newly downed trees and debris on trails, and storm events that might cause high creek levels, debris flows, rockslides, or avalanche hazard. Always check a current weather forecast and snow level predictions, and leave a detailed itinerary with an emergency contact.
Seasonal bridges have all been removed for the winter and almost all trail crews are done for the season, so any new storm debris will not be cleared until next season.
The trail conditions listed in the table below represent the last known status or typical conditions, but please note that conditions are always changing.
Winter backcountry permits: Backcountry permits are required year round and are available via self issue at the Wilderness Information Center in Marblemount, or at the park's headquarters office in Sedro Woolley, open 8:00 a.m to 4:30 p.m Monday - Friday (closed on holidays). See the Wilderness Trip Planner page for trip planning resources. Whenever and wherever you travel in the wilderness, please be safe and touch the wilderness gently. Know and practice Leave No Trace camping and hiking. Please e-mail us if you have trail conditions to report.