Trail Conditions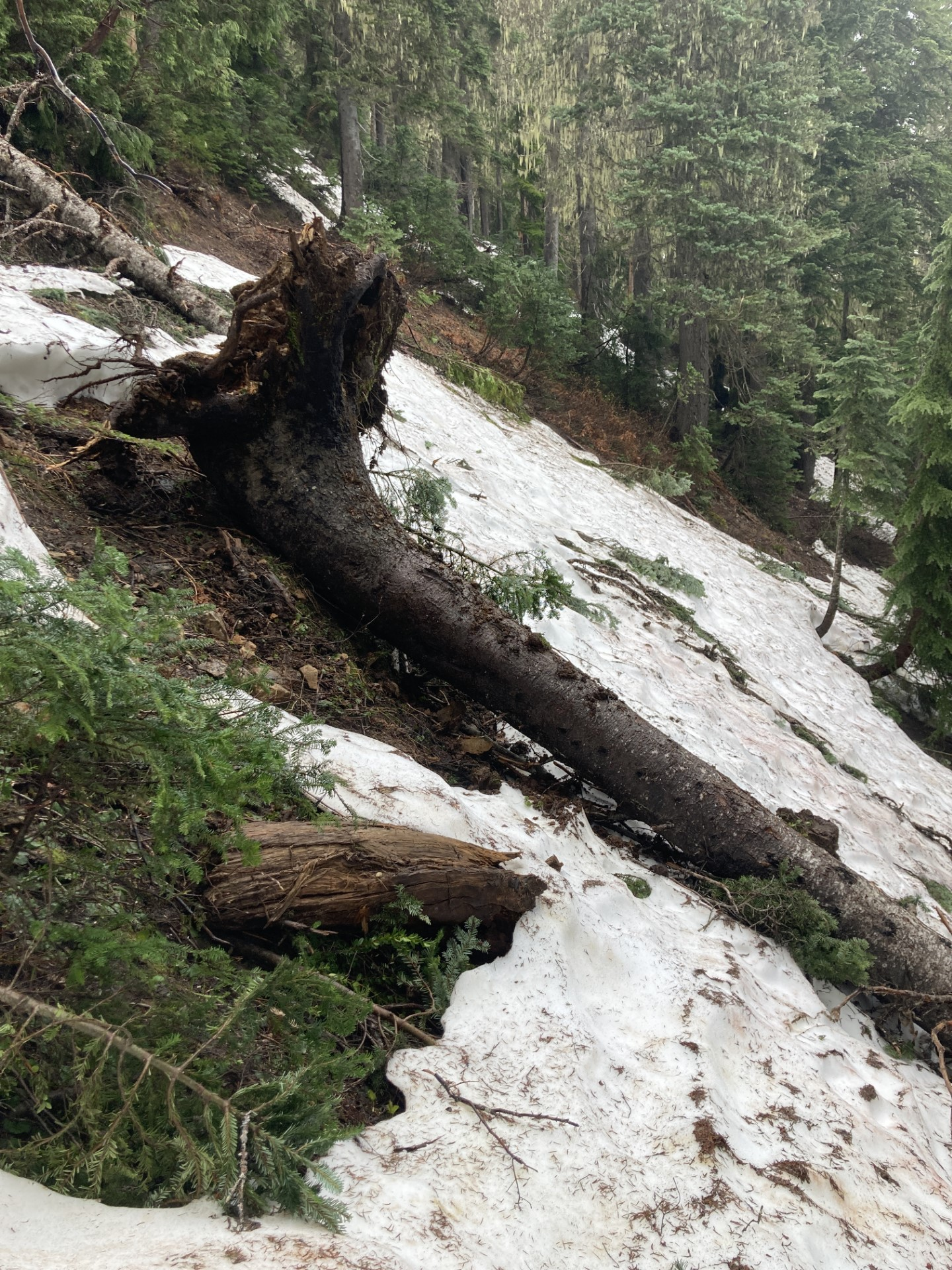 May 21, 2023

The Wilderness Information Center in Marblemount is open for the season. Permits are required year-round for overnight trips in the park.

Though temperatures have been high, be prepared for snow travel and varied weather conditions if you are visiting the backcountry. Snow-covered trails are hard to follow, and off-trail navigation skills are essential. If you are planning a trip to the wilderness, be sure to check the weather forecast and driving conditions beforehand, and leave a detailed itinerary with a friend or family member, including the date and time you plan to exit the backcountry.

Currently, snowline is working it's way above 3,500' elevation, but shaded aspects below may still be holding snow. This season's high temperatures are having an effect on river flows and hazards such as snowbridges, trees and rocks hidden just below the snow surface, and early season heat-related illnesses in exposed areas.

For higher elevation trip plans, check out the Climbing Ranger Blog found here: Climbing Conditions - Other Popular Routes - North Cascades National Park (U.S. National Park Service) (nps.gov)

For road conditions, go here: Road Conditions - North Cascades National Park (U.S. National Park Service) (nps.gov)

Keep wildlife safe by keeping your distance and food stored properly. When given the opportunity to obtain human food, it causes habituation and can result in harm to the animal (natural inhabitant), even euthanization. Be apart of the prevention, not the problem.

The trail conditions listed in the table below represent the last known status, or general conditions. Expect more and more trail condition updates from our Rangers as we trickle back to work! E-mail us if you have trail conditions to report.
Closures and Notices
Long-Term Fire Closures: The Copper Loop will remain closed through the 2023 summer season, hikers are unable to complete the loop. A portion of the Copper Ridge Trail is open between Boundary and Copper Lake camps. Trail closures are listed in each drop-down area below. Camp closures are listed on the Fire Closures page.

Cascade River Road is closed at milepost 20 (Eldorado trailhead), three miles before the Cascade Pass trailhead. Do not block the road and gate when parking. Past the closure, expect to find groupings of downed trees and consistent snow starting within a mile of the Cascade Pass trailhead.

The Silver Skagit Rd to Hozomeen is closed due to washouts. Significant flooding from November 2021 has damaged the road, there is no current access to Ross Lake or the Hozomeen campground via Canada. More on Road Conditions

Ross Lake Boat-In Sites - Visit the Boating on Ross Lake page for more information.

Bridge Creek Trail/PCT- The temporary bridge at North Fork and Maple Creek not installed yet.

Hard-sided food canisters are required at select backcountry camps and cross-country areas. More information on food storage requirements
Current Trail Conditions
Current trail conditions are reported by rangers and trail crew, and updated as frequently as possible. Please read the "general" condition for each trail when there is no recent update available.
Last updated: May 26, 2023