Things To Do
Yellowstone has something for everyone. Whether you delight in the challenge of a strenuous hike or prefer to sit quietly and watch the sunset, the park offers a great diversity of activities for you to enjoy.
Explore in Winter
Winter in Yellowstone is a whole different experience: cars and camper-vans give way to snowmobiles and snow-coaches, cold temperatures freeze lakes and waterfalls, and snow-covered landscapes invite you to explore on skis or snowshoes.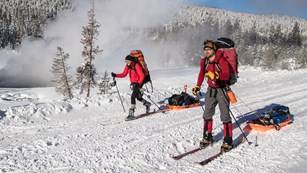 Camp in the Backcountry in Winter
A winter trip into the backcountry is a time of solitude and unique beauty. However, frigid weather conditions pose serious dangers.
Explore in Summer
There are so many ways to explore Yellowstone. Here are some of the more popular ways you can experience the park and make your visitor memorable.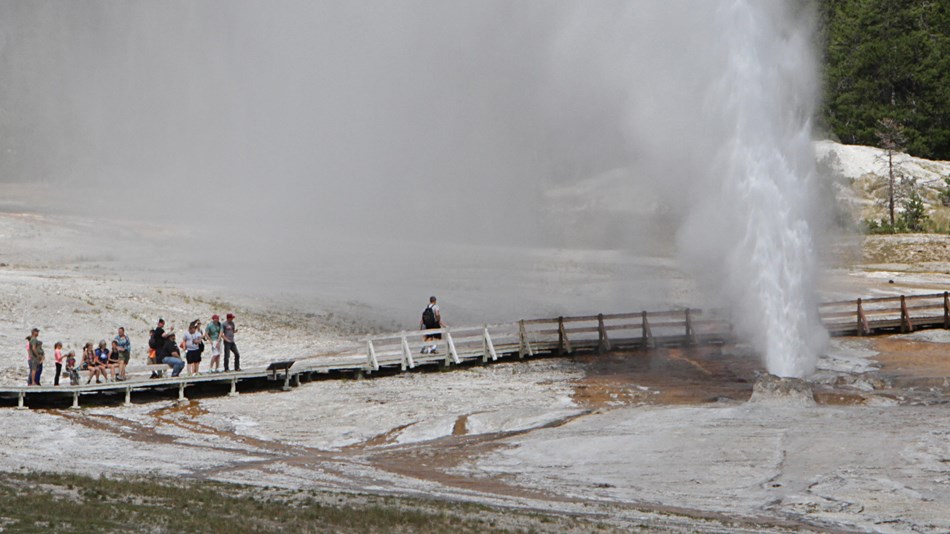 Explore Thermal Basins
Follow boardwalks and maintained trails to witness hot springs, mudpots, fumaroles, and geysers up close.
Relax
Looking for a quieter experience? Yellowstone also offers ways to slow down and relax in nature.
Learn and Tour
Enrich your visit to Yellowstone by participating in a ranger program, becoming a junior ranger, exploring as a young scientist, or going on a guided tour.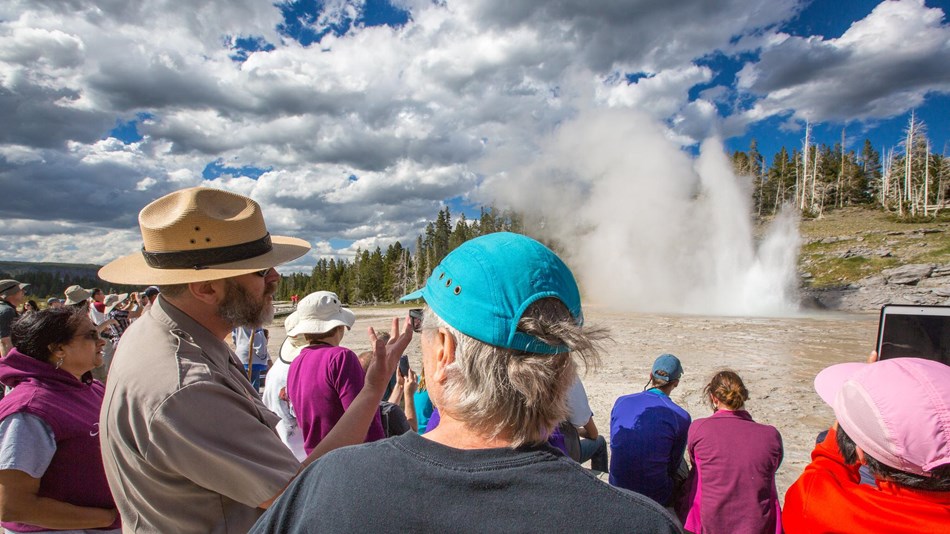 Participate in a Ranger Program
Join a park ranger to further your understanding about this special place.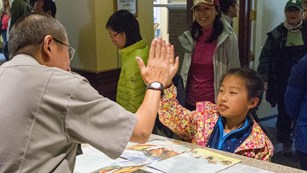 Become a Junior Ranger
Now available to download for completing at home, this is a great way to experience Yellowstone National Park for you and your family.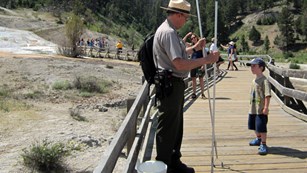 Explore as a Young Scientist
Solve science mysteries by combining investigation in both visitor center and field settings.
Fish, Boat, and Soak
Fishing and boating are two popular activities in Yellowstone. Having fairly intact aquatic ecosystems—and being part of river systems that drain into the Pacific Ocean, Gulf of California, and Gulf of Mexico—it is important to Clean, Drain, and Dry your boats and fishing equipment.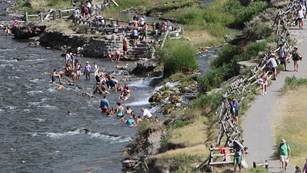 Swim and Soak
As most of Yellowstone's waters are dangerous, there are very limited opportunities to swim or soak. Always follow park regulations.
Last updated: September 7, 2022