Bike in the Park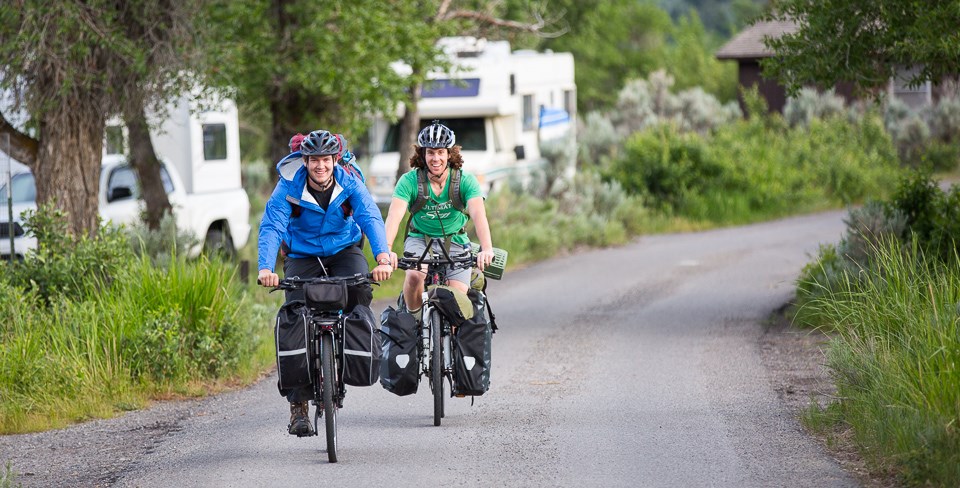 Yellowstone permits bicycling on established public roads, parking areas, and designated routes. It is subject to the same traffic rules as automobiles. Bikes are prohibited on backcountry trails and boardwalks. Yellowstone National Park Lodges rents bicycles at the Old Faithful.
Use extreme caution when riding on park roads. Vehicle traffic can be heavy. The park's winding, narrow roads offer poor visibility and narrow (or nonexistent) shoulders. There are no bicycle paths along roadways.
We strongly recommend wearing safety gear, including helmet and high visibility clothing. During April, May, and June, high snowbanks make travel more dangerous. Road elevations range from 5,300 to 8,860 feet (1615 to 2700 meters) above sea level, and services and facilities are relatively far apart—typically 20 to 30 miles (37 to 56 kilometers).
Motorists frequently do not see bicyclists or fail to give them sufficient space on the road. Drivers sometimes pass on hill crests, blind curves, or in traffic. Vehicles, especially motor homes or those towing trailers, may have wide mirrors, posing an additional hazard.
Bicyclists willing to brave the unpredictable elements of spring in Yellowstone can ride 49 miles of park roads from the West Entrance to Mammoth Hot Springs for a small period of time each spring when the roads have been plowed but aren't yet open to motorized vehicles. As conditions allow, bicycles will also be permitted from the East Entrance to the east end of Sylvan Pass, and the South Entrance to West Thumb. Check the Spring and Fall Bicycling page for road segment status.
Camping
The distances separating campgrounds and the fact that the campgrounds typically fill early each day during the peak season pose logistical problems for the bicycle camper in Yellowstone.
Camping for bicyclists is limited to the developed campgrounds located throughout the park. Some sites can be reserved in advance, others are first-come, first-served. A limited number of campsites are held for hikers and bicyclists each day at all campgrounds except Fishing Bridge RV Park and Slough Creek. Check the availability of these sites at the campgrounds themselves.
If you are traveling with a group of bicyclists, contact Yellowstone National Park Lodges prior to your arrival to check on group campsite availability. Not all campgrounds can accommodate groups.


Rides
Several gravel roads are open to both bicycle and automotive traffic. The Old Gardiner Road allows two-way bike traffic and one-way auto traffic. This road is best suited for mountain bikes. Please do not block gates when parking.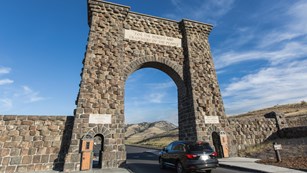 Current Conditions
Learn about things that could affect your visit before you arrive.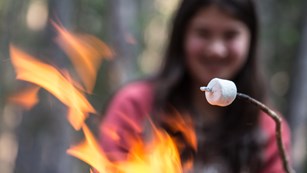 Camping
Plan a night in one of our twelve campgrounds.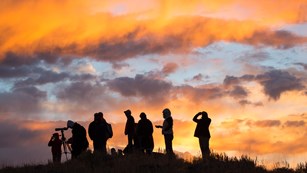 Join a Guided Tour
Professional guides can help you make the most of your visit.
Last updated: June 19, 2019