Ride a Horse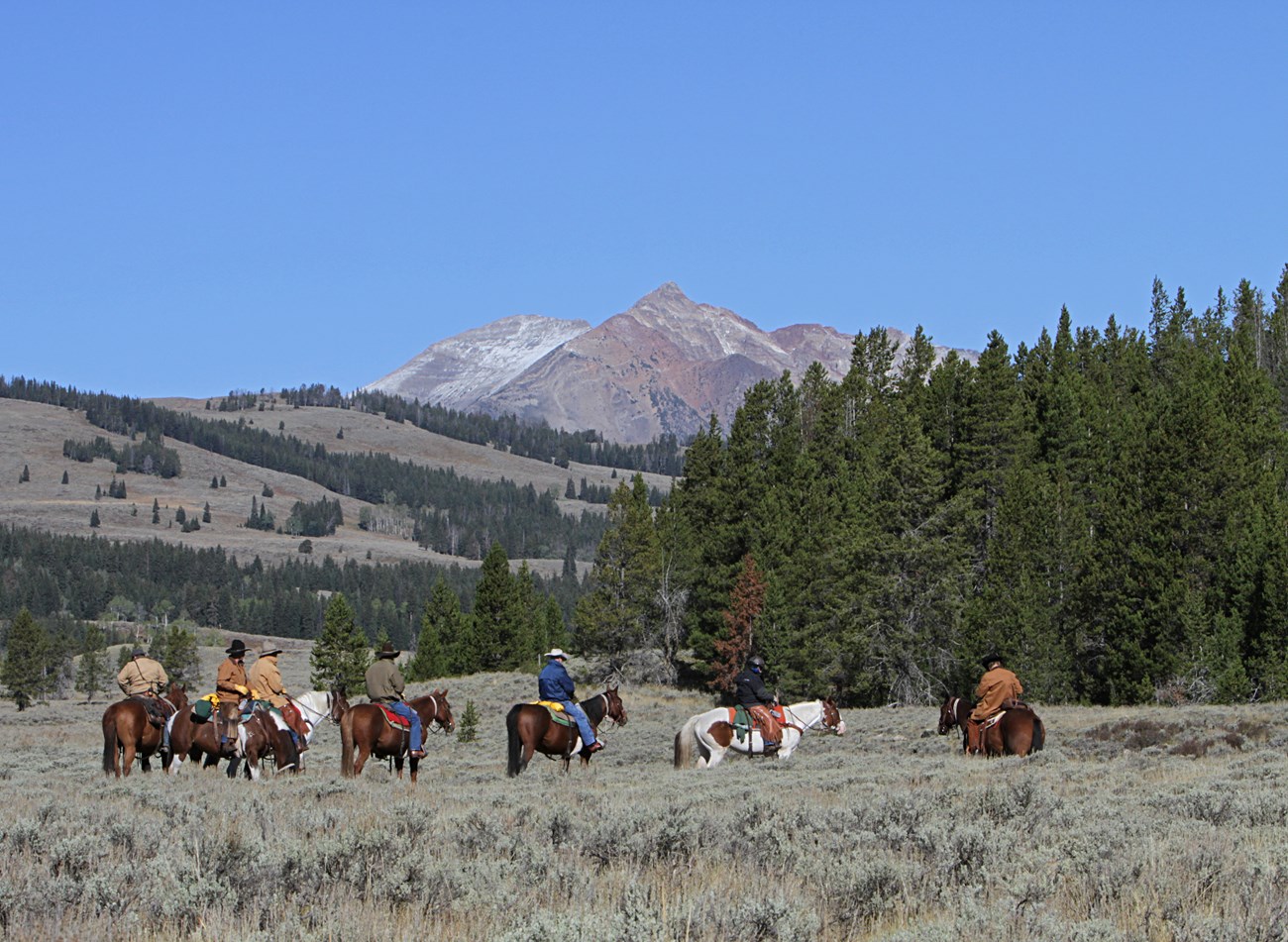 Horseback riding is a great way to slow down and experience Yellowstone National Park. There are a few different options for doing this.
Guided Trips
Yellowstone allows private, licensed outfitters who have been authorized to operate in the park to guide trips. Some outfitters offer day trips and some offer guided overnight backcountry trips. Yellowstone National Park Lodges also offers one to two hours horse rides at Tower-Roosevelt and Canyon.
Private Trips
People may bring private stock into the park. Planning and preparation are the keys to a successful trip. Whether you are taking a day ride or camping overnight, you must follow all stock packing regulations, which include carrying proof of a negative Coggins Test for each of your animals.
Stock selected for a trip in Yellowstone should be well trained, compatible with each other, and accustomed to the restraining techniques you plan to use. Exercise caution when approaching other parties on the trail. Anticipate problems and have your animals under control. If backpackers seem unsure of what to do, courteously offer instructions to permit safe passage.
On any ride, anticipate inclement weather, biting insects, and emergencies and bring the appropriate gear for these conditions. Check our backcountry situation report and bear management area descriptions before you hit the trail. During mosquito and fly season carry and use stock insect repellent.
Day Use
Prior to riding in Yellowstone National Park, private stock users must obtain a free day ride permit. A separate permit is required for each day you will be riding, but only one individual in a group needs to obtain a permit. Group size is limited to 20 people and 20 stock. There are no limits to the number of day ride permits in an area.
Park trails are typically open to stock day use from mid-June to the first week of November. Some trails do not open until mid-July. Check the backcountry situation report for a list of trails currently open to stock use.
Overnight Use
Overnight stock use is not permitted prior to July 1, due to range readiness and/or wet trail conditions. You must obtain a backcountry permit prior to taking an overnight trip.
You should plan to arrive at the trailhead, pack up, and travel to your campsite on the same day. Horses are not allowed to stay overnight in the road-based campgrounds or trailheads within the park. For a list of campgrounds outside the park that allow stock overnight, contact the Central Backcountry Office.
Stock are not allowed at all campsites. The Backcountry Trip Planner has a list of backcountry campsites available to stock parties, including information on making advance reservations and getting a backcountry permit.
Proper stock management at a campsite is one of the keys to minimizing your impact and damage to vegetation. As a general rule, stock should be confined as little as possible. Restless, restrained animals trample vegetation, paw up tree roots and debark trees. Loose graze using whatever techniques you prefer: hobbles, pickets, electric fence, etc., and rotate grazing sites frequently.
Bear Safety
All food, garbage, or other odorous items must be secured from bears. Remember, if you pack it in, you must pack it out—all garbage must be carried out of the backcountry. Do not leave any food unattended even for a few minutes. Learn about best practices for traveling safely in bear country prior to your trip.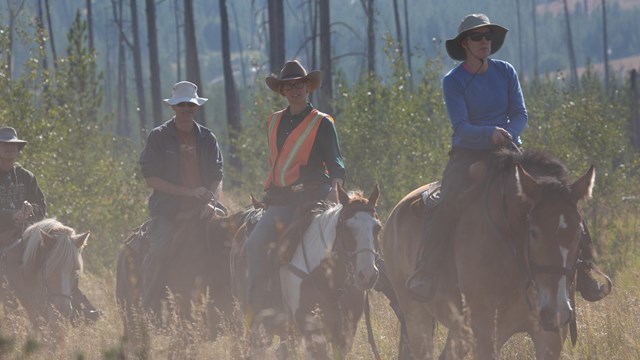 Day Ride Permits
Prior to riding in Yellowstone, you must obtain a free Day Ride Permit.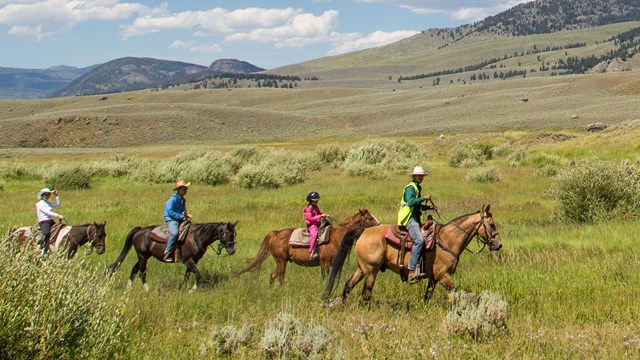 Exotic Plants: Don't Let Them Ride Along
Do your part to stop invasive plants from entering the park.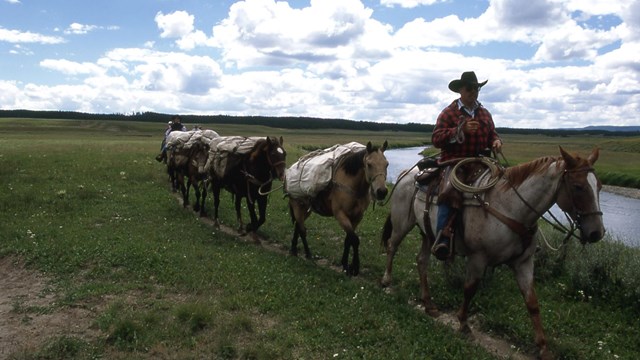 Stock Regulations
Learn how to plan a safe, enjoyable, and low-impact trip.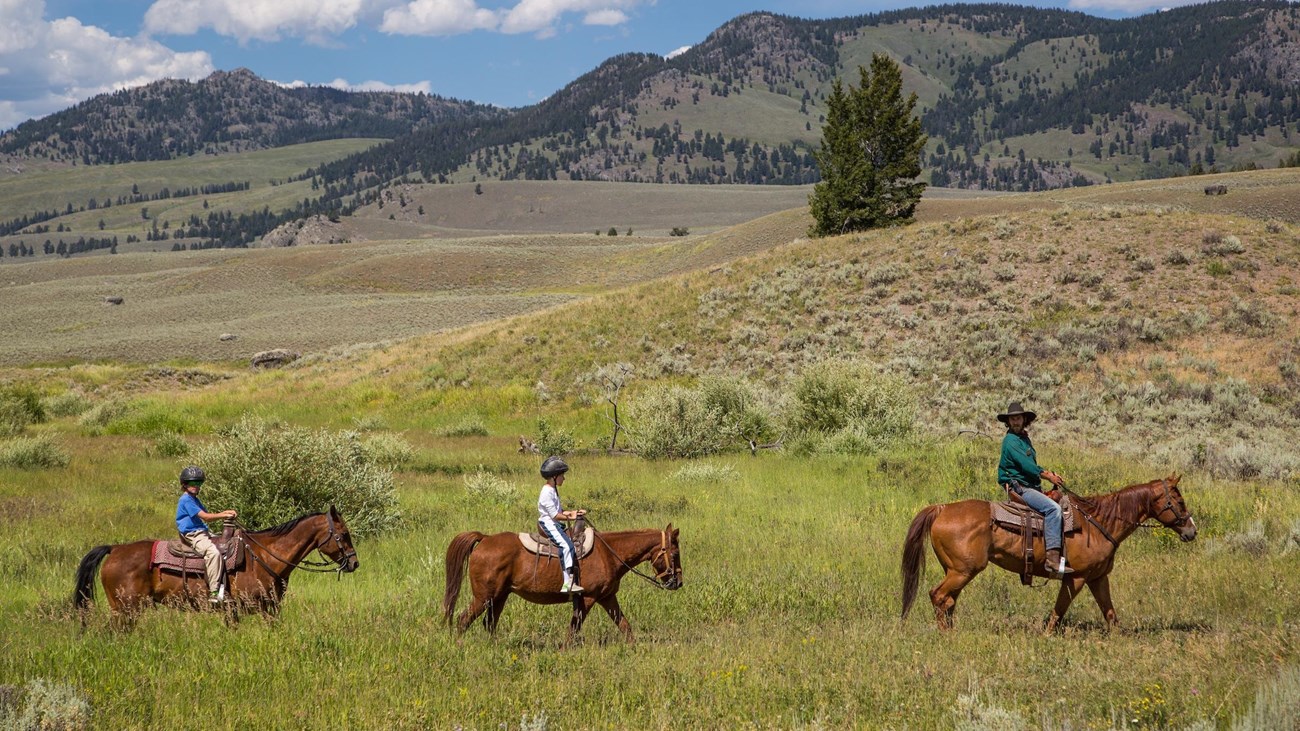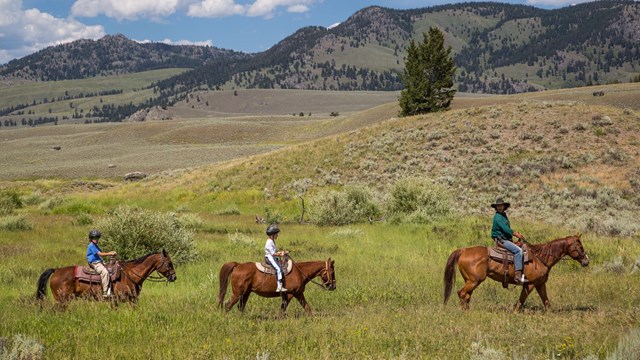 Coggins Test
All stock (horses, burros or mules) within Yellowstone must have a negative EIA or Coggins test within the last 12 months.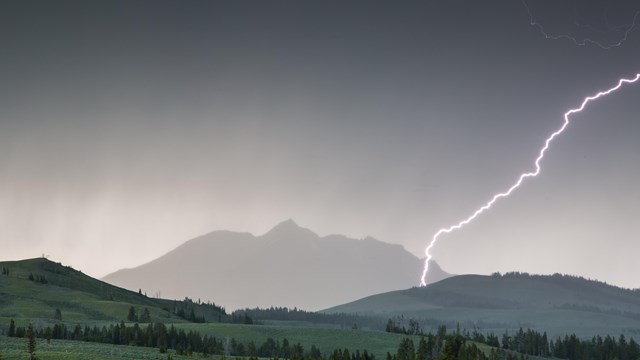 Backcountry Situation Report
Current conditions for trails and campsites.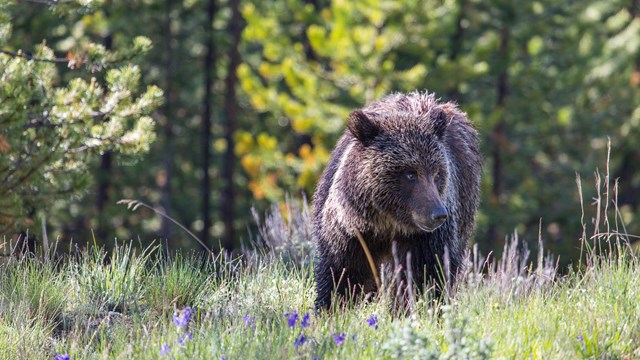 Bear Safety
Best practices for traveling safely in bear country.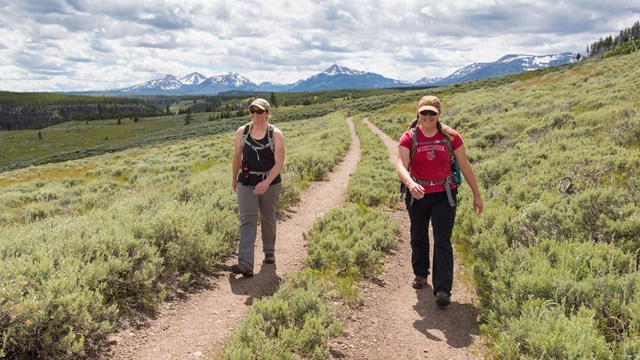 Things To Do
Explore all the different things there are to do in the park.
Last updated: May 1, 2023