Boat on a Lake
Exploring Yellowstone's lakes by boat offers a great way to see the park from a different perspective. However, boating in the Northern Rockies presents significant risks. Water temperatures on park lakes are in the 40s (Fahrenheit) in June, and may reach the 60s by late summer. In addition, sudden strong winds can produce three to five foot waves, making open-water crossings very dangerous. Boaters in canoes, kayaks, and other small craft must be aware of these hazards and plan accordingly.
Guided Trips & Rentals
Yellowstone National Park Lodges provides boat rentals and guided boat trips at Bridge Bay Marina on Yellowstone Lake. Other companies offer guided services for canoeing, kayaking, and motorized boating.
Permits & Inspections
The boating season has ended.
The season will reopen on May 27, 2023.
If you plan to use your own boat or angler float tube, you'll need a permit and a Yellowstone aquatic invasive species inspection. You can speed up the inspection process by arriving with a boat that is clean, drained, and dry. Watercraft that arrive dirty or with standing water will be subject to decontamination. Watercraft that cannot be properly decontaminated will be prohibited from launching.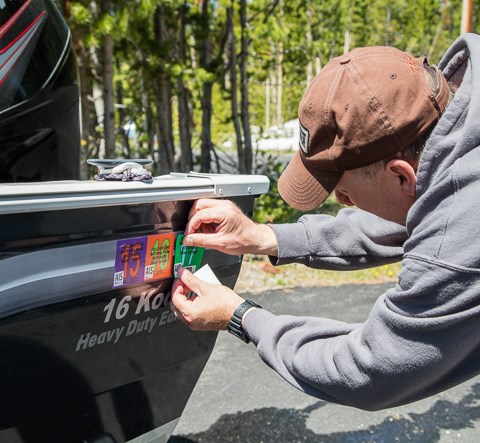 Locations
Permits and inspections are issued at the locations listed below. These facilities are open seven days a week from 8 am to 4:30 pm during the summer season. Boating season opens on the Saturday of Memorial day and ends October 31.
Motorized & Non-motorized Watercraft (including angler float tubes)
Grant Village Backcountry Office - Closed.
Bridge Bay Ranger Station - Closed.
Lewis Lake Ranger Station - Closed.
Bechler Ranger Station (Float tubes only)- Closed
Northeast Entrance (Float tubes only)- Closed
Inspection Station Contact Numbers
Grant: 406 581-9040
Lake: 406 823-9006
Fees
The following fees are charged for boating permits (includes required aquatic invasive species inspection):
Non-motorized: $20 for 7 days or $30 for the season
Motorized: $40 for 7 days or $60 for the season
Payable by debit or credit card.
Status of Docks:
Docks on Wolf Bay, Eagle Bay, Plover Point, and Frank Island have been removed for the season.(10/5/22)
Regulations
Boating season begins the Saturday of Memorial Day weekend (usually the last weekend in May) and extends through October 31.
Transporting or introducing invasive species is prohibited: make sure you clean, drain, and dry boats and gear before arriving for your AIS inspection.
Motorized boats are only allowed on Lewis and Yellowstone lakes. Boaters using motorized boats on Yellowstone Lake must familiarize themselves with the 5 mile per hour mileage zones and non-motorized boat zone locations.
All park rivers are closed to boating except for the section of the Lewis River between Lewis Lake and Shoshone Lake, which is open to non-motorized watercraft only.
Canoes, kayaks, paddleboards and other non-motorized boats are permitted on all lakes except Sylvan Lake, Eleanor Lake, Twin Lakes, and Beach Springs Lagoon.
All vessels must have a US Coast Guard approved, wearable PFD (Type I, II, III, or V) for each person on board.
Vessels must not exceed 40 feet in length.
The use of jet skis, personal watercraft, airboats, submersibles, and similar vessels is prohibited in Yellowstone.
Towing water skiers, wakeboards, parasails, or performing similar activities is prohibited.
Swimming in the Bridge Bay Marina Channel is prohibited.
Backcountry permits are required for all overnight trips.
Watercraft equipped with sealed internal water ballast tanks are temporarily banned in the park.
Addition regulations apply. If you plan to boat in the park, read our booklet on boating regulations and safety.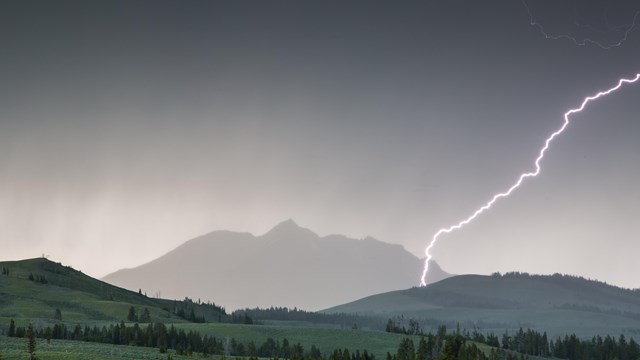 Backcountry Situation Report
Current conditions for trails and campsites.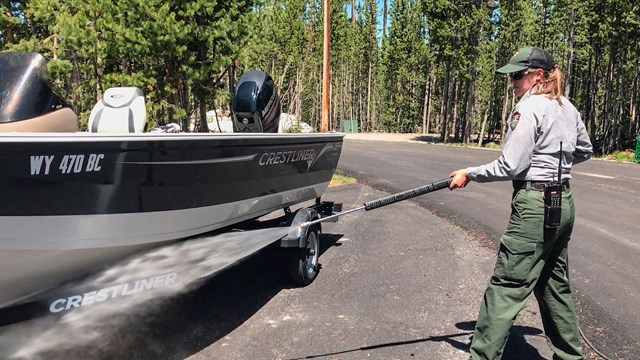 Clean, Drain, and Dry
Protect park waters by preventing the spread of aquatic invasive species.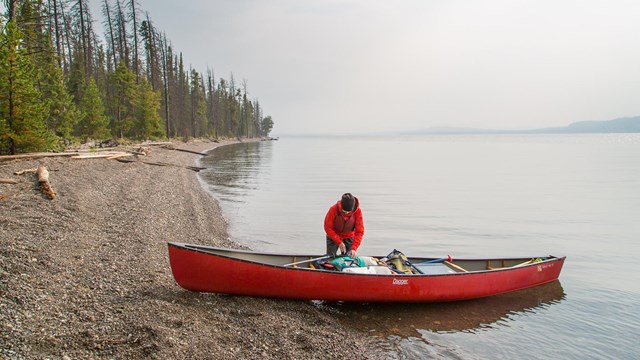 Permits & Reservations
Review what you need a permit for and avoid surprises.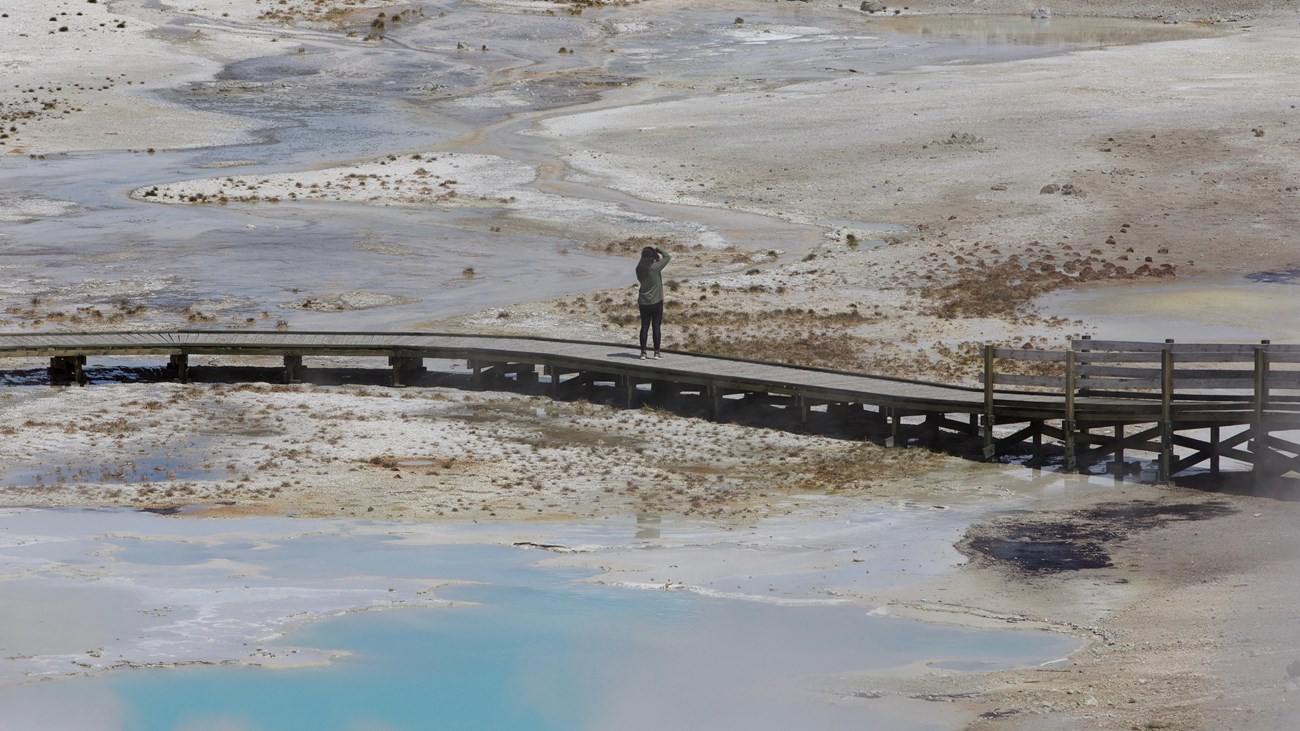 Things To Do
Explore all the different things there are to do in the park.
Last updated: November 10, 2022