Fishing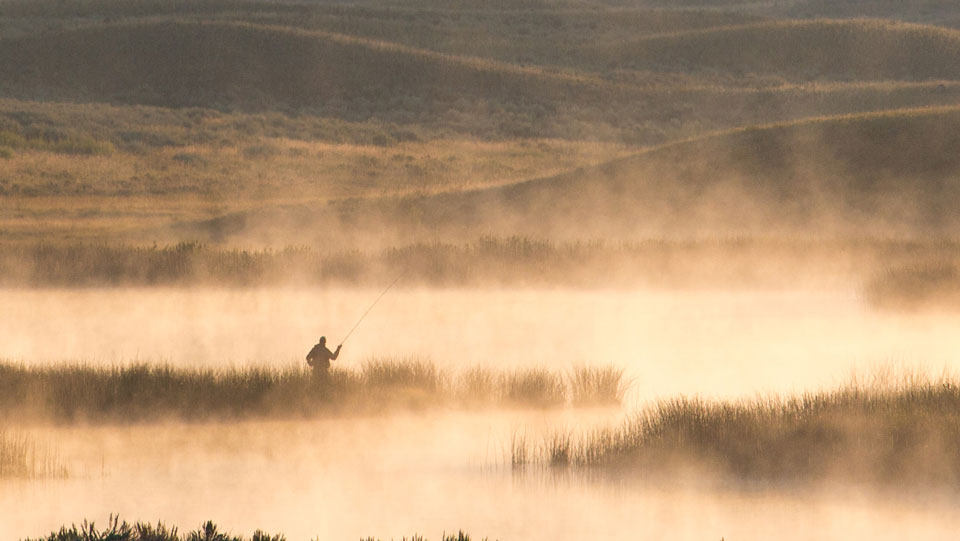 About 50,000 of the park's four million visitors fish each year. Fishing has been a popular recreation activity for visitors here for more than 100 years, and many people come to Yellowstone just to fish. Though angling is an anomaly in a park where the primary purpose is to preserve natural environments and native species in ways that maintain natural conditions, fishing in Yellowstone can help support preservation of native species.
If you're planning to fish while visiting Yellowstone, this video will provide you with the information you need to plan your fishing outing.

Duration:

4 minutes, 9 seconds
It is obvious that the hot water of Yellowstone's thermal features is dangerous but far more people have been killed by exposure to the cold waters of the parks lakes and rivers.

Duration:

5 minutes, 33 seconds
Anglers Assist with Native Species Conservation
The Native Trout Conservation Area is a large region within the park where native cutthroat trout are actively being harmed by introduced nonnative fish. Angling is one way that the nonnative fish can be selectively removed from an area without damaging the native fishery. In some areas, anglers harvest will help to save the native fish and the natural ecosystems they support.
Angler groups have supported management actions, such as closing the Fishing Bridge to fishing in the early 1970s. Yellowstone cutthroat trout support a $36 million annual sport fishery. The money generated from fishing licenses has helped fund research on aquatic systems. and restoration projects. Anglers contribute to the fisheries database by filling out a Volunteer Angler Report card that is issued with each fishing license. This information helps managers monitor the status of fisheries throughout the park.
Fishing Regulations
Fishing regulations in Yellowstone National Park are structured to strongly support native fish conservation goals. Complete regulations are available at all ranger stations, visitor centers, and in the following sections.
Here is a summary of the regulations:
Fishing is only allowed from the Saturday before Memorial Day through the first weekend in November.
A park permit is required, state fishing licenses are not valid.
Tackle must be lead-free and barbless. No organic or scented bait is allowed.
All cutthroat trout, Arctic grayling, and mountain whitefish must be released.
Lake trout must be killed if caught in Yellowstone Lake and its tributaries.
Nonnative brook and rainbow trout must be killed in the Lamar River drainage.
Certain waters are closed to protect rare or endangered species, nesting birds, critical habitat, or to provide undisturbed vistas.
Fish and Aquatic Species
Native fish underpin natural food webs and have great local economic significance.
Fisheries & Aquatic Sciences Program
Explore the National Park Service science program for fish and aquatic species.
Know Your Fish—Has a Slash? Put it Back!
The fishing map within the fishing regulations indicates known locations of fish species within the boundaries of Yellowstone National Park. This handbook includes descriptions and identification tips for both native and nonnative sportfish. In Yellowstone, anglers are required to return all native fish back to the water immediately.
The native fish which MUST BE RELEASED UNHARMED include:
Arctic grayling
Cutthroat trout
Mountain whitefish
Harvest of non-native trout is allowed, and in some cases required, in many park waters. Please check the fishing regulations for details. It is the angler's responsibility to be able to distinguish one fish species from another, to ensure that cutthroat trout and other native species are not harmed!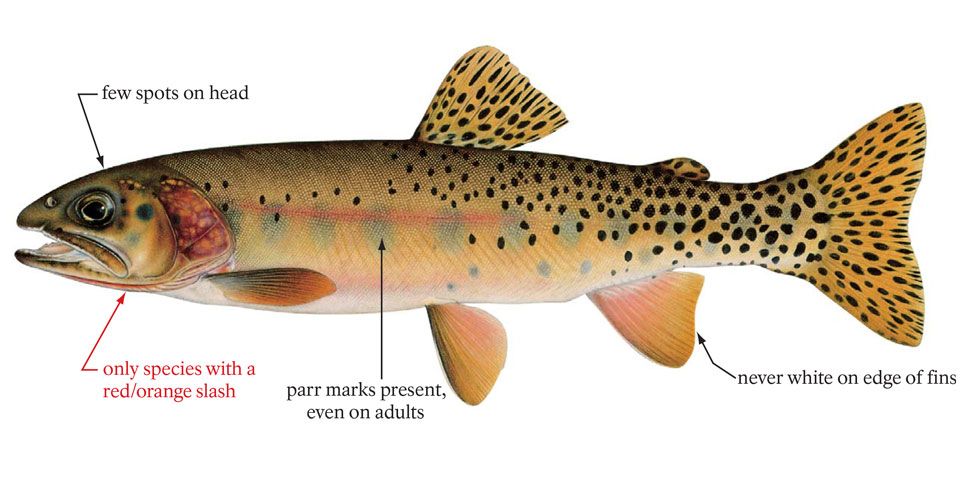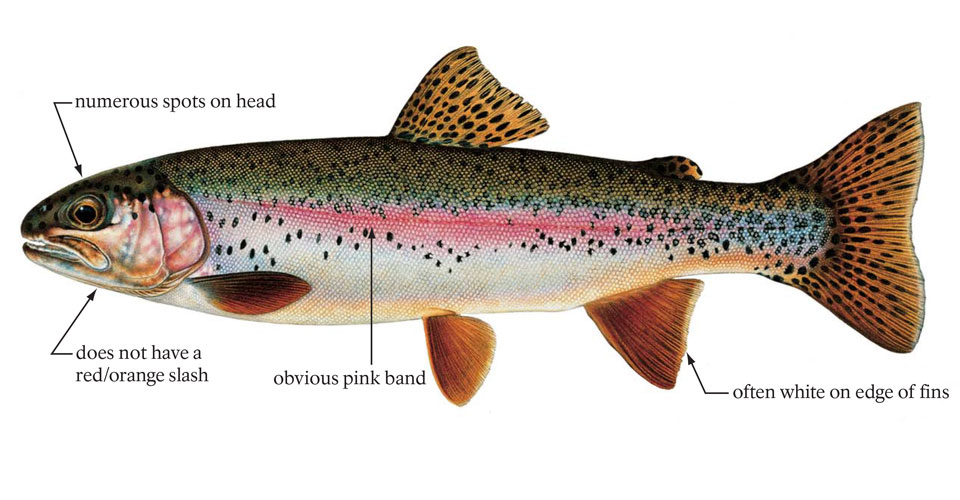 Westslope cutthroat trout
NPS
---