Photography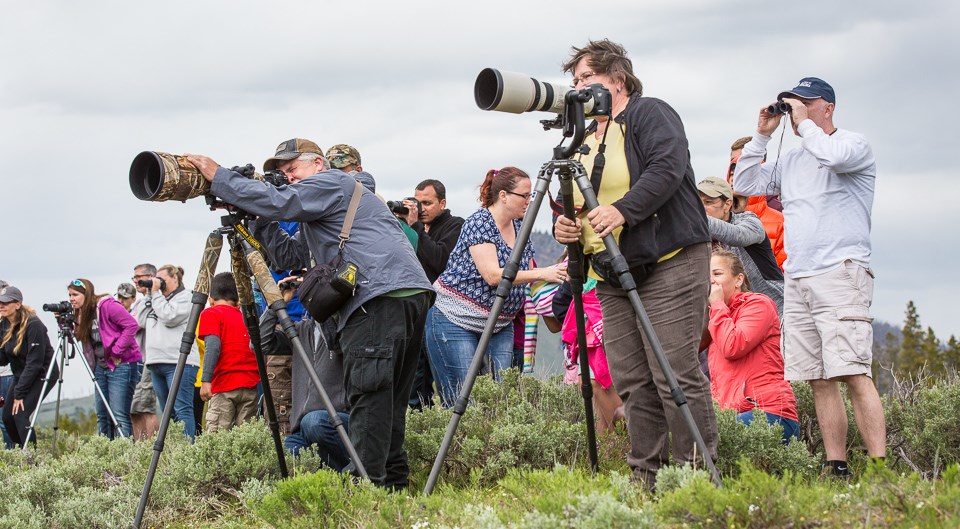 People travel from around the world to take pictures in Yellowstone. Where else can you witness the birth of a bison calf, see a grizzly bear steal a kill from a wolf, or watch the sun set behind an erupting geyser? We need your help to preserve these experiences. While you're in the park, protect the things you come to enjoy, as well as yourself and other photographers, by following these simple rules:
Zoom with your lens, not with your feet.
Never approach or pursue animals to take their picture. Wild animals can become aggressive without warning, carry infectious diseases, and may be killed if they attack someone. Always remain 100 yards (91 meters) from bears and wolves, and 25 yards (23 meters) from everything else. Zoom lenses with focal lengths up to 300 or 400mm offer a great combination of portability and reach.
Stay on boardwalks and trails in thermal areas.
Hot springs have injured or killed more people in Yellowstone than any other natural feature, and boiling water often lies just below ground throughout geyser basins. Don't risk your life for a photograph by underestimating the danger in these areas. Tripod legs must remain on boardwalks, and make sure you leave leave enough room for others to pass safely.
Park in roadside pullouts.
Don't block traffic to take pictures. Keep roads clear and stay with your vehicle if you encounter heavy traffic. Don't drive or park on roadside vegetation.
Carry bear spray.
All of Yellowstone is bear habitat: from the deepest backcountry to the boardwalks around Old Faithful. Learn how to use this non-lethal deterrent and read about other best practices for traveling safely in bear country.
Leave the drone at home.
The launching, landing, or operation of unmanned aircraft is prohibited in Yellowstone.
Learn more about safety and regulations in Yellowstone, then show your dedication to the park by taking the Yellowstone Pledge and sharing it with other photographers.
Popular Shots
Pack your patience if you intend to photograph any of these views during the busy summer months. Traffic can be heavy and parking limited to nonexistent at certain times of day. Before you visit any of these areas, check our current conditions page to learn about closures that might affect your trip.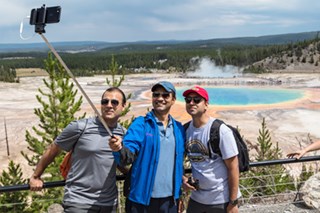 Grand Prismatic Spring
Colorful bacterial mats radiating from a steaming, azure pool make Yellowstone's largest hot spring an otherworldly scene and a bucket-list stop for many photographers. A short walk from the Fairy Falls Trailhead leads to the only overlook with an elevated view of the landscape (shown here). The boardwalks in the Midway Geyser Basin offer a ground-level vantage point. Off-trail travel is prohibited in this area (even on the hills overlooking the hot spring), and parking is very limited. Please park in designated areas only.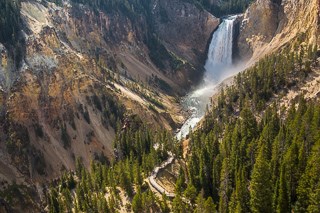 Lower Falls of the Yellowstone River
Capturing a photo of this famous waterfall may involve visiting several viewpoints depending on time of day and weather. Brink of Lower Falls, Lookout Point, and Artist Point all provide equally great, yet different, perspectives. On sunny days, a rainbow forms in the spray below the falls. Off-trail travel is prohibited in the Canyon area.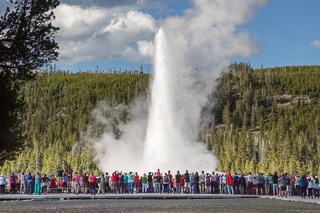 Old Faithful
Timing is everything when it comes to geysers, so check our Geyser Activity Page to see predictions for Old Faithful's next eruption. You can also call 307-344-2751 (option 2). Arrive early if you want a front-row seat, and be ready to shoot since Old Faithful reaches its peak height shortly after it starts erupting.
Other Subjects & Locations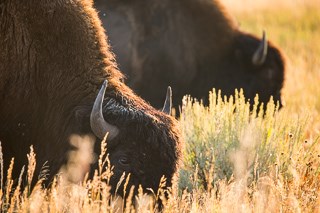 Animals (Lamar Valley)
While all of Yellowstone offers chances for great wildlife sightings and photography, the highest concentration of animals can usually be found along the Yellowstone and Lamar river valleys between Mammoth Hot Springs and the Northeast Entrance (an area known as the Northern Range). Remember to keep your distance from wildlife and zoom with your lens, not with your feet!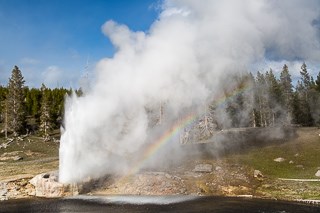 Geysers (Upper Geyser Basin)
Spend a day or two exploring the boardwalks in the Upper Geyser Basin and you'll witness dozens of geysers. Stop by the visitor education center to get predictions for the handful of geysers with regular intervals between eruptions.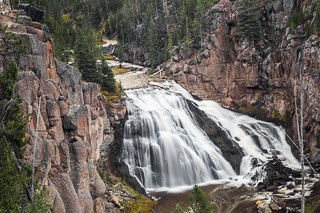 Lakes & Rivers
As winter gives way to spring, Yellowstone's lakes and rivers swell with melting snow and provide unlimited opportunities to photograph water. Within the park you'll find thousands of miles of streams, over a hundred named lakes, and nearly 300 waterfalls. Many waterfalls, including Firehole, Gibbon, Lewis, and Upper and Lower Falls of the Yellowstone, can be seen from roads or overlooks.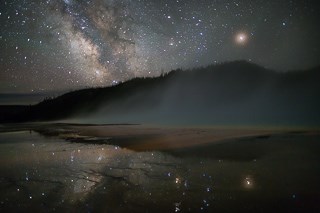 Night Skies & Hot Springs
On clear nights stars fill the skies over Yellowstone, and steam rising from hot springs can make a dramatic foreground. The Milky Way is visible over Yellowstone from April through October, and the aurora borealis makes an appearance once or twice a year (a K-index of 7 or more means it might be visible here). Be sure to bring flashlights, some friends, and bear spray if you're exploring the park after dark.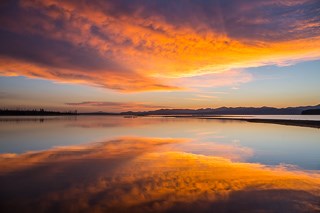 Sunrises (Yellowstone Lake)
Watching the day begin at Yellowstone Lake often means a brilliant sky reflected in clear, calm water rimmed by jagged peaks. The Grand Loop Road hugs the western shore, providing great views across the water to the east from many pullouts. At the West Thumb Geyser Basin, geysers and hot springs add to the drama of the golden hour.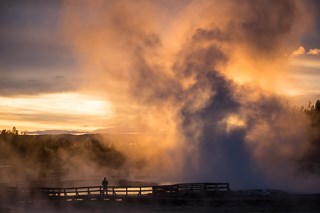 Sunsets (Lower Geyser Basin)
As the mid-summer sun drops in the sky, it backlights the steaming hot springs and geysers along Firehole Lake Drive and the boardwalks at Fountain Paint Pot. By waiting to visit until the end of the day, you might even have the place to yourself!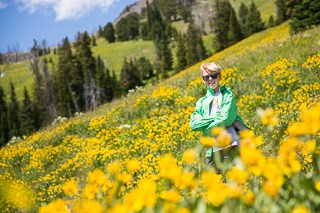 Wildflowers (Dunraven Pass)
Wildflower season begins in April at lower elevations (Mammoth Hot Springs) and reaches the mountains in July when slopes around Dunraven Pass become a carpet of yellow flowers.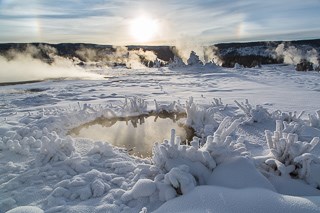 Winter Wonderland
With snow and ice clinging to every surface, subzero temperatures transform Yellowstone's landscape into a winter photography paradise. You'll find trees draped in rime ice, steaming rivers and hot springs, and foxes making acrobatic leaps as they chase rodents under the snow. Access to the park is limited during this time, so read more about the logistics of planning a winter visit.
Photo Albums
Looking for inspiration? Take a look at our Flickr albums to get a sense of places like Grand Canyon of the Yellowstone, Hayden Valley, Lamar Valley, Lower Geyser Basin, Mammoth Hot Springs, Norris Geyser Basin, Upper Geyser Basin, West Thumb Geyser Basin, and much more.
Share Your Pics
Follow and tag @YellowstoneNPS on Facebook, Flickr, Instagram, and Twitter.
Commercial Photography
If you intend to profit from images or videos taken in Yellowstone, please review the information about commercial film and photography permits.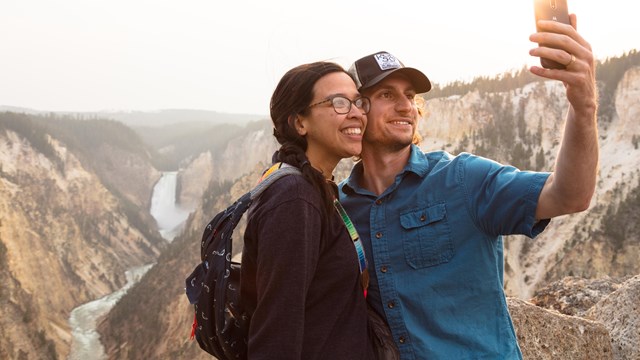 Take the Yellowstone Pledge
Take the pledge. Tell a friend. Protect the park.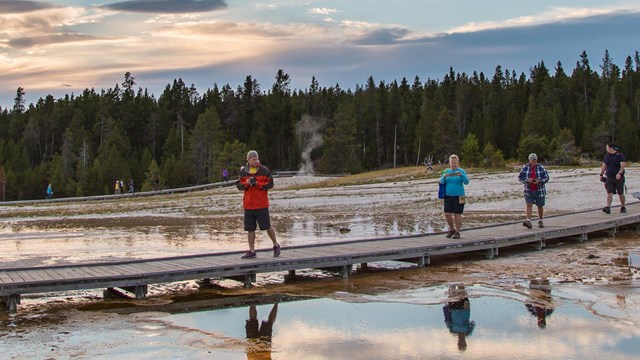 Safety
Safety tips to avoid danger and have a great trip.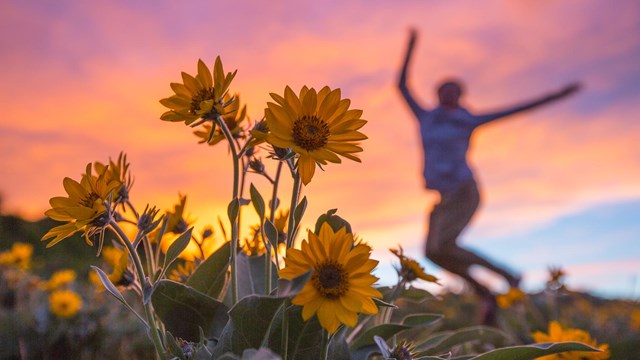 Seasonal Highlights
Yellowstone has something to offer every month of the year.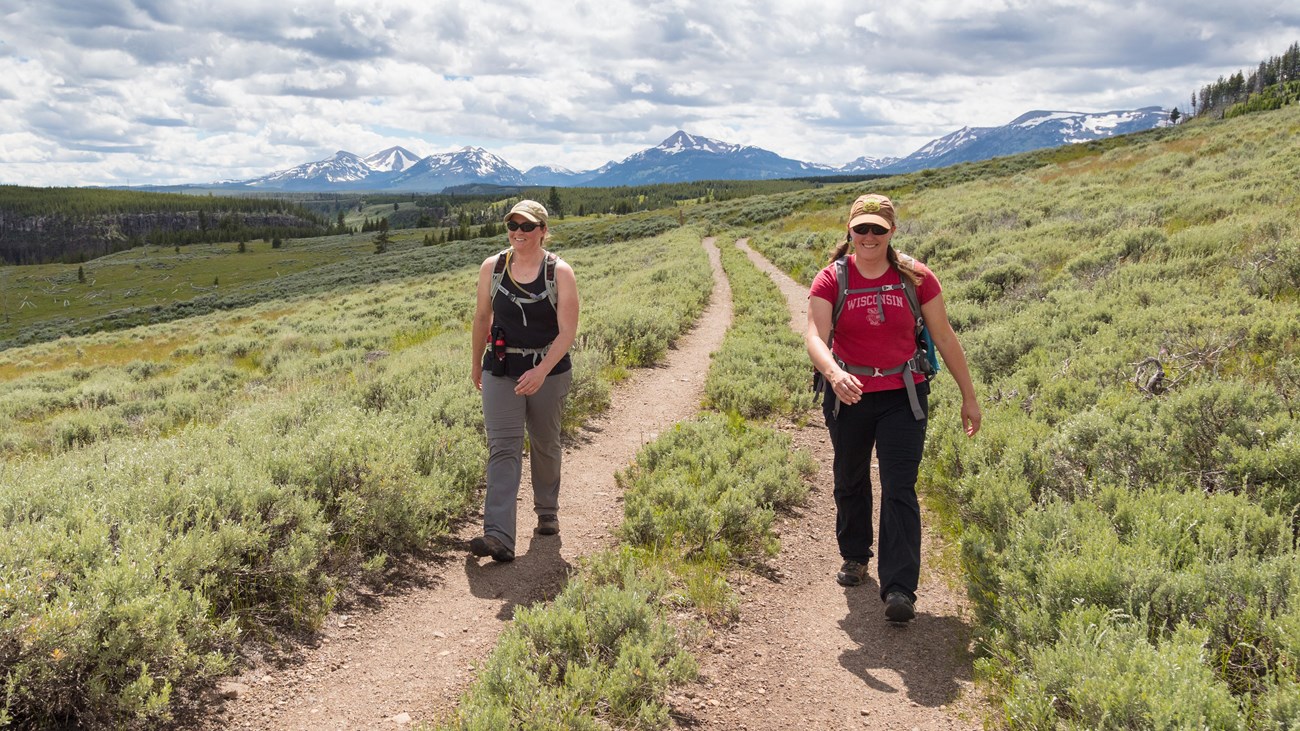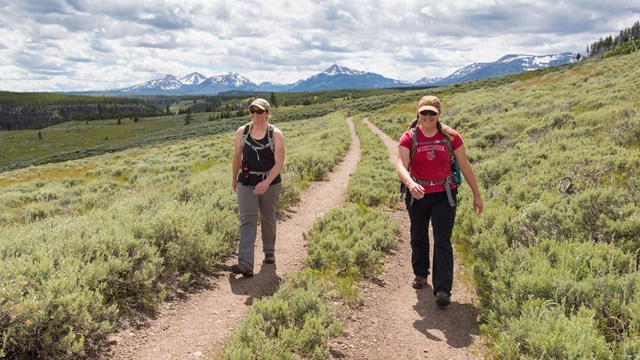 Things To Do
Explore all the different things there are to do in the park.
Last updated: September 19, 2023