Monuments and Memorials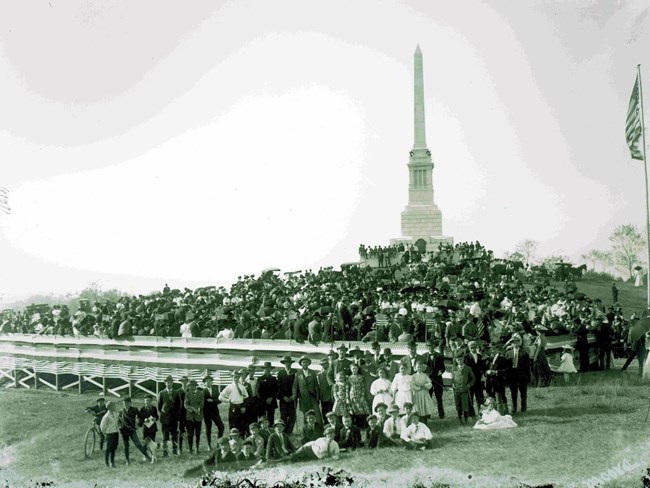 "The Art Park of the World"
Soon after Vicksburg National Military Park was established in 1899, the nation's leading architects and sculptors were commissioned to honor the soldiers and sailors that fought throughout the Vicksburg campaign. The park's earliest state memorial was dedicated in 1903, and more than 95% of the monuments that followed were erected prior to 1917.
An aging Civil War veteran who hastened to Vicksburg to see the resulting works was so impressed that he aptly described Vicksburg National Military Park as "
the art park of the world."
The work of commemoration has continued since 1917, and today, more than 1,400 monuments, tablets, and markers dot the landscape offering mute testimony to the courage and sacrifice of blue and gray alike. The commemorative landscape is a fundamental part of the park's purpose, which reflects the efforts of veterans groups and states from both sides to write their legacy on the landscape of Vicksburg National Military Park, while healing and reuniting the nation.
Please explore the links below for more detailed information on some of the more prominent memorials at Vicksburg.
Last updated: November 30, 2023