Lt. General John C. Pemberton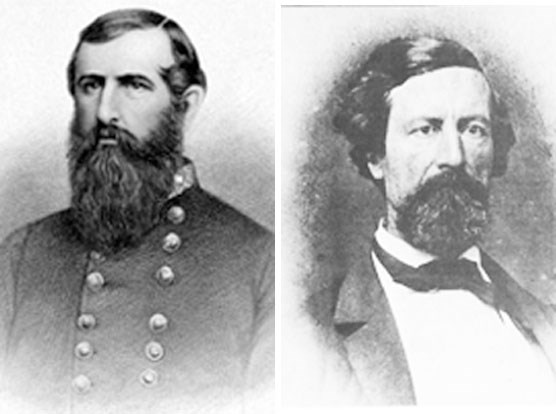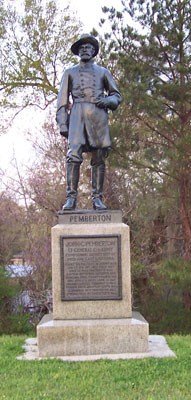 Lt. General John C. Pemberton was a native of Philadelphia, Pennsylvania, and an 1837 West Point graduate. Decorated for gallantry during the Mexican War, Pemberton nontheless resigned his commission in the old army at the outbreak of war in April 1861 to serve with the Confederacy, a decision most likely due to the influence of his Virginia-born wife and many years of service in the southern states before the conflict.
Devoted to the South, he began his service with the Confederate Army as commander of the Department of South Carolina, Georgia, and Florida. Rapid promotion made Pemberton a Lieutenant General by 1862, and he was assigned to defend Vicksburg and the Mississippi River through his command of the Department of Mississippi and Eastern Louisiana. Hampered by conflicting orders from the very outset of the Vicksburg campaign, and after a stubborn defense of the city, Pemberton was compelled to surrender his army on July 4, 1863. Following this defeat, he voluntarily resigned his commission and served as a lieutenant colonel of artillery for the remainder of the war, a testimonial of his loyalty to the South.


Last updated: April 14, 2015