Kansas Memorial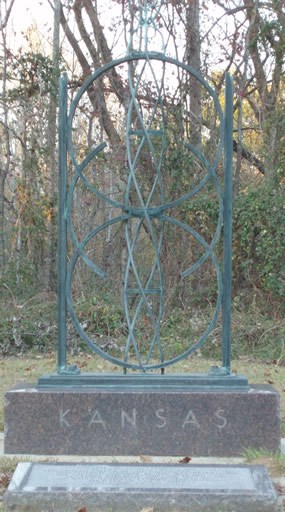 The Kansas State Memorial is located on Grant Avenue. It was erected in Vicksburg National Military Park in June 1960 at a cost to the State of Kansas of $5,000. However, no formal dedication ceremony was ever held.

The text on the plaque placed by the Daughters of Union Veterans of the Civil War reads:

"The bottom circle represents the unity of the pre Civil War Era,

The broken circle in the center represents the Union torn asunder by the war 1861-1865

The perfect circle at the top depicts the regained unity of the post war era

An eagle atop all typifies the glorious majesty of our country."
Last updated: April 14, 2015