National Park Week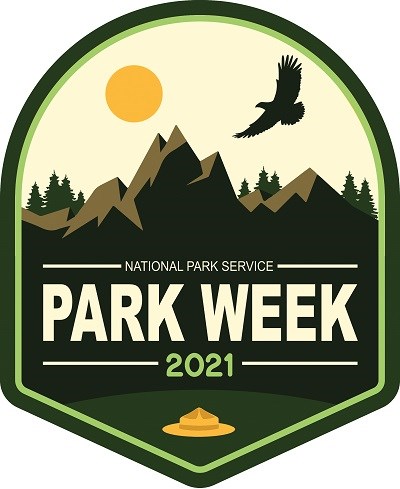 Every April, during the presidentially proclaimed National Park Week, we join with the National Park Foundation, the official charity of America's national parks, to celebrate America's treasures. National Park Week is a time to explore amazing places, discover stories of history and culture, help out, and find your park.

Thank you for celebrating National Park Week 2021 with us this past April 17 to 25! Parks across the country hosted a variety of special programs, events, and digital experiences. There were also special theme days during the week to highlight the different ways everyone can enjoy national parks.

Whether catching up on this past year or looking ahead to 2022 (put April 16 to 24 on your calendar!), join us on social media, check out 2021 theme days, or stay caught up on news.
Visit our keyboard shortcuts docs for details
Duration:

24 seconds
Stay connected with national parks during National Park Week as the celebration goes digital. (Video contains footage copyright of More Than Just Parks. All rights protected.)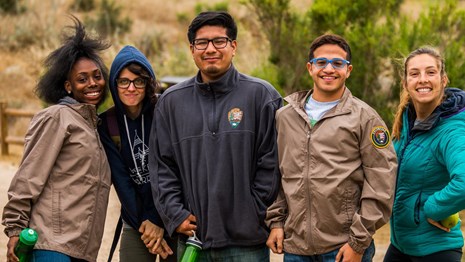 Earth Day Virtual Event
Join us for a virtual discussion on April 22 about "The Future of Conservation: Engaging the Next Generation of Public Land Leaders."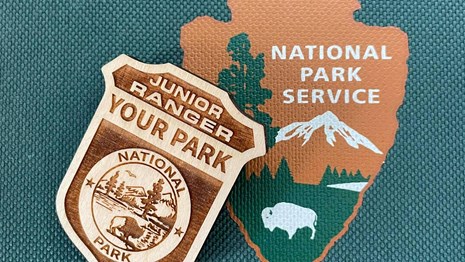 Calling All Junior Rangers
Be sworn in by Secretary Haaland during a special virtual Junior Ranger concert by the US Army Field Band on April 24!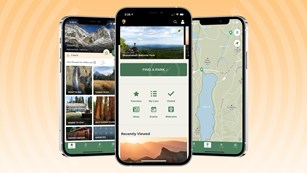 The NPS App
One app, every park at your fingertips. Experience and explore national parks using a new app for mobile devices.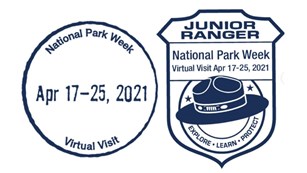 Do You Collect Passport Stamps?
You've found the special National Park Week 2021 virtual park passport stamps offered through America's National Parks™!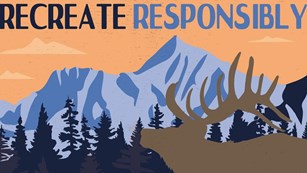 Join the #RecreateResponsibly Movement
Visiting a park? Model best practices to protect America's treasures while looking out for each other's health and safety.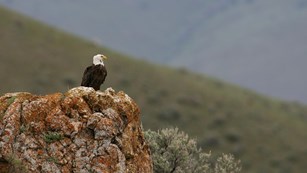 Connected Conservation
During April, the National Park Service is exploring ways that we all are connected in global conservation and stewardship.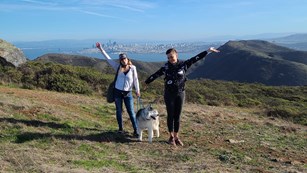 PoP for Health
Discover the Power of Parks for Health during our celebration of 100 years of partnering with US Public Health Service.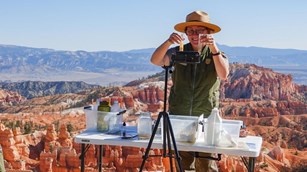 Find Your Virtual Park
Stay connected with national parks across the country with online resources and virtual experiences from anywhere in the world.
National Park Week Theme Days
Each day of National Park Week has its own theme. Find out more about each day's celebration and how you can join in!
National Park Week is Official!
Did you know National Park Week is recognized by a presidential proclamation? Each year, National Park Week is declared a special time to celebrate national parks and programs across the country and to encourage everyone to discover the nation's diverse natural and cultural heritage. Read this year's official presidential proclamation.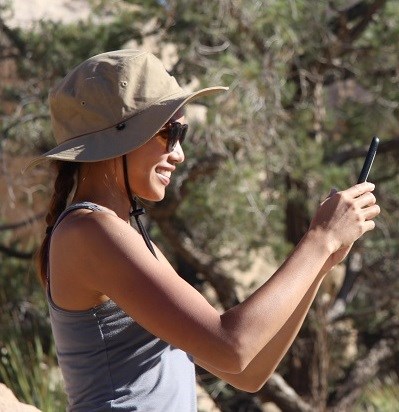 Social Media
Share you National Park Week experiences and memories on social media using hashtags #NationalParkWeek and #FindYourPark or #EncuentraTuParque.
National Park Week (April 17-25): #NationalParkWeek
Park Rx Day (April 17): #ParkRx, #HealthyParksHealthyPeople
Volunteer Sunday (April 18): #NPSVolunteer
Military Monday (April 19): #MilitaryMonday
Transformation Tuesday (April 20): #TransformationTuesday, #NPSOnTheMove
Wayback Wednesday (April 21): #WaybackWednesday
Earth Day (April 22): #EarthDay
Friendship Friday (April 23): #FriendshipFriday, #NPSFriends
National Junior Ranger Day (April 24): #JuniorRangerDay
BARK Ranger Day (April 25): #BARKRanger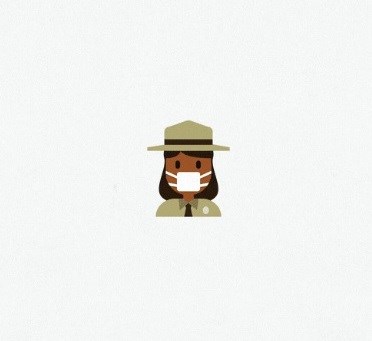 Twitter Chat
We trended! Thank you for kicking off National Park Week with our Twitter chat on April 16 at 1 pm ET. Continute to join the conversation about National Park Week, ways to recreate responsibly, connected conservation, the new NPS app, and more @NatlParkService!
Twitter Ranger Emoji
It's back! Use #NationalParkWeek or #FindYourPark on your tweets during National Park Week for a limited-time park ranger emoji to appear.
National Park Week News
Find news about National Park Week by also looking on parks' websites for current conditions, updates on events, and more.
Find an Event
Set the calendar to April to find in-person and virtual programs for National Park Week at any of the more than 400 national parks around the country. Remember to check ahead for trip planning information and to recreate responsibly for a safe visit.
Search Filters
By Park
By State/Territory
By Event Type