National Park Week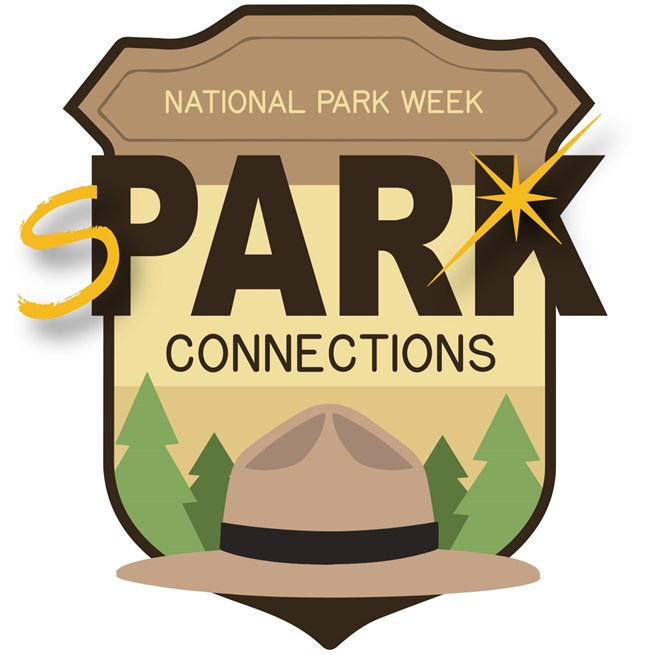 Every April, during the presidentially proclaimed National Park Week, we join with the National Park Foundation, the official charity of America's national parks, to celebrate America's treasures. National Park Week is a time to explore amazing places, discover stories of history and culture, help out, and find your park.

Thanks for joining us for National Park Week 2022 (April 16 to 24)! Parks across the country hosted a variety of special programs, events, and digital experiences. Entrance fees were waived on April 16 to kick off National Park Week and encourage everyone to enjoy their national parks.

Even though National Park Week is over this year, you can check out each days' themes, find in-person and virtual events, or catch up on news. Join us on social media anytime!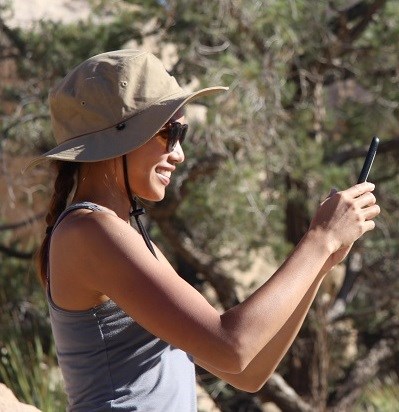 Theme Days: sPark Connections
This year's National Park Week theme is "sPark Connections". With more than 400 national parks and National Park Service programs and partnerships in communities across the country, there is something new for everyone! And a lot closer to home than you may think. Each day of National Park Week, sPark a connection with us exploring a new theme. Share you National Park Week experiences and memories on social media using hashtags #NationalParkWeek and #sParkConnections. You can also use a special hashtag for each theme day.
April 16: sPark Discovery National Park Week kicks off with a fee-free day to encourage everyone to find something new by visiting a national park, especially one that may be close to home, a park you haven't considered visiting, or one you never realized is a national park! What new national park will you discover? #sParkDiscovery
Sunday, April 17: sPark Creativity National parks have inspired artistic expression and creativity for generations. What is your park muse? What masterpiece can you create? #sParkCreativity
Monday, April 18: sPark Collaboration We get along with a little help from our friends. Meet our many partners that help expand our reach and offerings and connect people to parks. How can you get involved or participate in opportunities? #sParkCollaboration
Tuesday, April 19: sPark Innovation The National Park Service incorporates the latest technology to support conservation and preservation efforts while consistently working to improve the visitor experience. How can we surprise you with innovation? #sParkInnovation
Wednesday, April 20: sPark Opportunities On Workforce Wednesday, learn about the work we do and the employment opportunities available in the National Park Service and with partner organizations. How can you join? #sParkOpportunities
Thursday, April 21: sPark Preservation The National Park Service is a leader and partner in preservation of historic, cultural, natural and recreational resources nationally—and even internationally! How can you get involved in preservation? #sParkPreservation
Friday, April 22: sPark Action On Earth Day we look at the health of the environment and how we impact its wellbeing and vice versa. What actions can you do to contribute to a healthy world? #sParkAction
Saturday, April 23: sPark Curiosity The National Park Service preserves and protects unique places with fascinating stories and unique landscapes. What are you curious about? What fascinating things can you discover? #sParkCuriosity
Sunday, April 24: sPark Memories Generations of visitors have created lasting memories in national parks. What memories and traditions will you create? #sParkMemories
Twitter Chat
This year's annual National Park Week Twitter chat happened on April 14. Thanks for joining us and we look forward to hopefully seeing you next year! Please continue to join the conversation, spark connections, and share your favorite memories, tips, and stories about vising national parks on social media using the hashtag #NationalParkWeek and #sParkConnections.
Visit a Park
Did you know there are more than 400 national parks? They come in different shapes, sizes, and naming designations (not all are named "National Park!") and may be a lot closer to home than you think. Entrance fees are waived the first day of National Park Week (April 16) to encourage people to come out to enjoy their national parks.

Be sure to check the park's website for the latest safety information and guidance, including social distancing and wearing masks.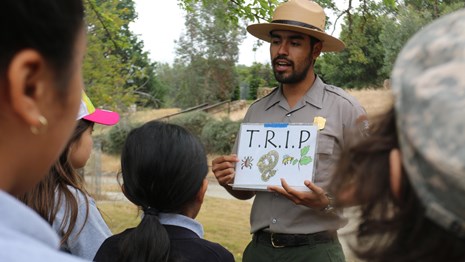 Plan Like a Park Ranger
Park rangers share their top 10 insider tips to #PlanLikeAParkRanger when visiting their parks! Get the insider scoop.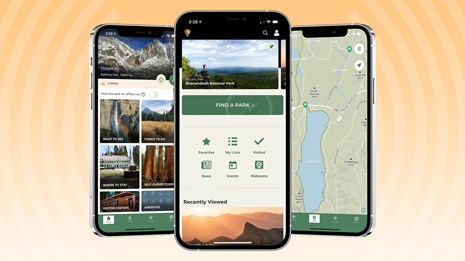 The NPS App
One app, every park at your fingertips. Experience and explore national parks using a new app for mobile devices.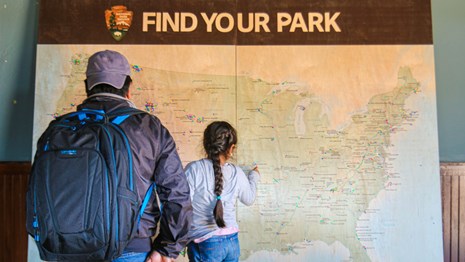 Find a Park
There are more than 400 national parks across the country. Search for parks by state or an activity or topic of interest to you.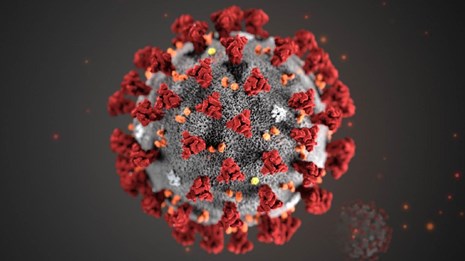 NPS COVID-19 Response
Learn about the National Park Service response to the pandemic and important info if you are planning to visit national parks.
Find an Event
Check out these featured events or set the calendar to April 16 to 24 to find in-person and virtual programs for National Park Week at any of the more than 400 national parks around the country. Remember to check ahead for trip planning information and to recreate responsibly for a safe visit.
Search Filters
By Park
By State/Territory
By Event Type
National Park Week News
Find news about National Park Week starting the weeks leading up to and through the last day. If you are planning to visit parks, you can find more information by looking on specific parks' websites for current conditions, updates on events.
Last updated: April 26, 2022