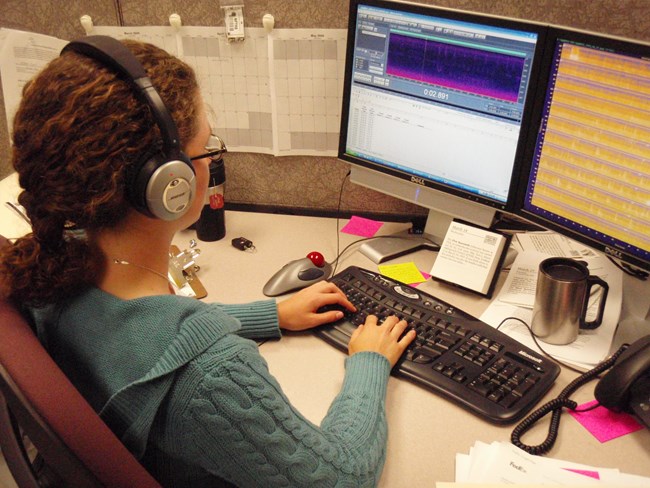 NPS staff record and analyze sounds in national parks to inform and improve management of national parks across the country.
The data is collected through recording systems that are installed by the Natural Sounds and Night Skies Division in selected parks for about a month at a time. The systems record audio (as mp3 files) and sound pressure levels (in decibels) and are designed to replicate the experience of a person on the ground.
Click here
to see a list of available reports that summarize sound measurements taken in national parks.

The following audio recordings of wilderness and human-caused sounds are selections from the Listening Lab, a research collaborative between the National Park Service and Colorado State University. The recordings provide information about wildlife, park visitors, park operations, and how they interact. The files are in the public domain and may be downloaded. Enjoy, and please give the appropriate credit.

For additional sound sources, check out the
Yellowstone National Park Sound Library
, and also these
audio postcards
that introduce short stories about the soundscapes unique to the park's ecology.