National Junior Ranger Day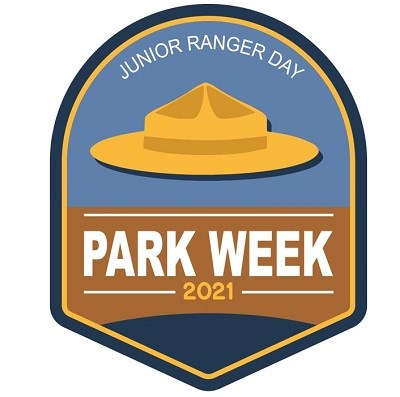 The Junior Ranger Program is a great way to explore national parks. You can learn about nature sounds, night skies, or even the Transcontinental Railroad! You'll also learn why national parks matter and how you can be a part of the team that helps keep parks healthy.

We don't care what age you are—just "explore, learn, and protect" your national parks online and become an official Junior Ranger! Look for the virtual badges you can print out and post on your refrigerator.

The NPS Kids Portal is where to start your virtual national park experience and participate in fun activities and special online programs for the whole family. Check out online and printable activities along with virtual tours, videos, and webcams from national parks all across the country.

Virtual Concert & Junior Ranger Swearing In Ceremony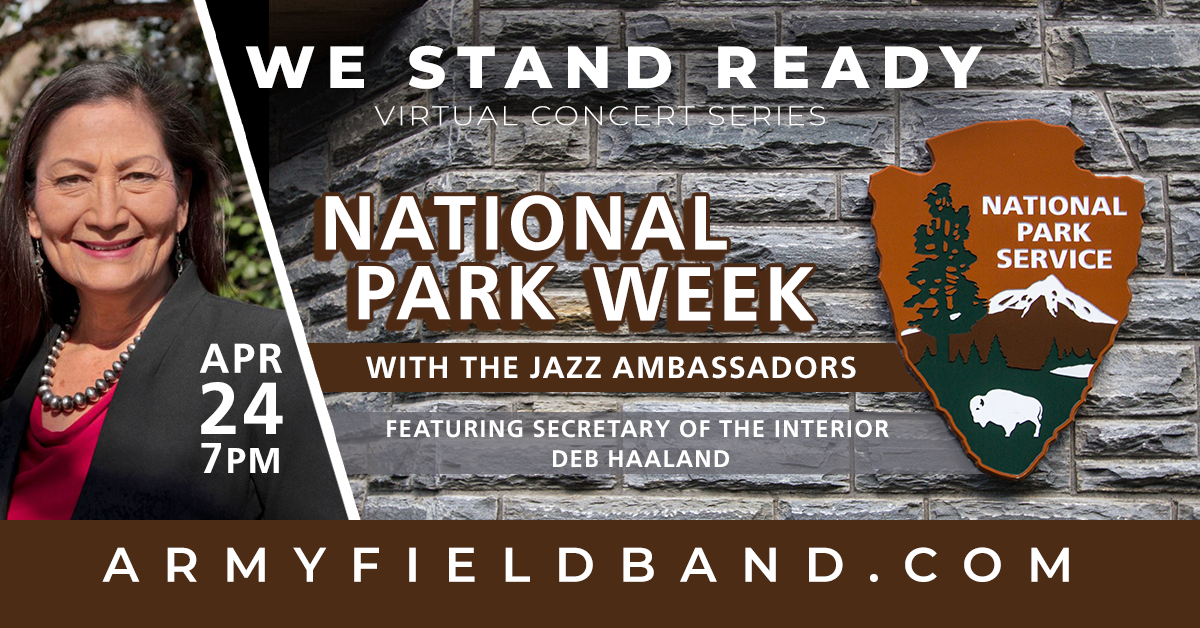 The image is a graphic to promote a virtual concert event by the U.S. Army Field Band. The text includes "We Stand Ready Virtual Concert Series. April 24 at 7 p.m. National Park Week. With the Jazz Ambassadors. Featuring Secretary of the Interior Deb Haaland. armyfieldband.com."

The image includes a portrait of Secretary Deb Haaland and the National Park Service arrowhead logo.
The United States Army Field Band will present a live virtual National Park Week/Junior Ranger Day concert at 7 pm on Saturday, April 24, 2021. The program will be shared on the US Army Field Band Facebook and the National Park Service Facebook pages. The event will feature remarks by Secretary of the Interior Deb Haaland and National Park Service Deputy Director Shawn Benge. The Secretary will also lead a virtual junior ranger swearing in ceremony for kids watching the concert.

How can you be involved? This week, complete as many activities from one of our junior ranger books, then tune in on Saturday night for the virtual junior ranger swearing in ceremony hosted by Secretary of the Interior Deb Haaland.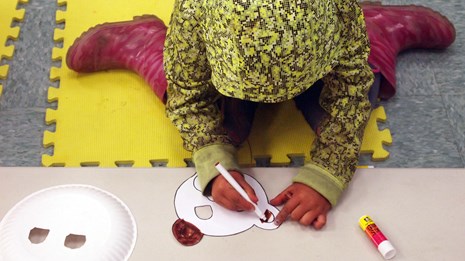 Kids Portal
Explore resources for kids of all ages to do at home or in a park to learn more about nature, history, and culture in parks.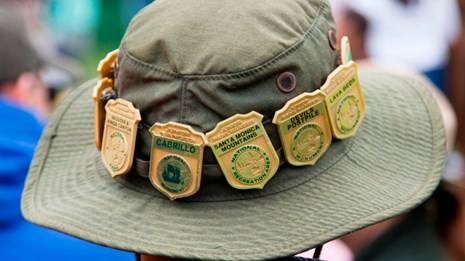 Junior Ranger Programs
Find in-park and online opportunities to earn Junior Ranger badges while learning about nature, history, and ways to play in parks.
Connected Conservation
Nature across the planet is all connected so we all have to work together across boundaries to protect things like plants, animals, waterways, and other natural resources. Like a bird in your backyard may migrate through a national park during the year. Or fish in the river near you may end up at a national seashore. As a Junior Ranger Explorer, learn more about nature and what you can do to be part of a planetwide conservation team.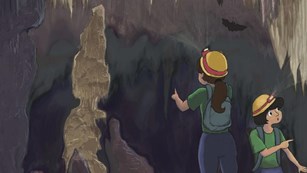 Junior Cave Scientist Program
We are looking for young speleologists to become Junior Rangers by exploring the underground worlds beneath our feet.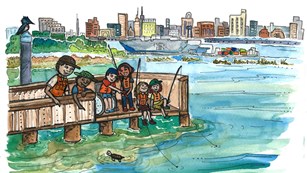 Junior Ranger Let's Go Fishing!
Reel in your Junior Ranger Angler status learning about fishing and preserving fish habitats.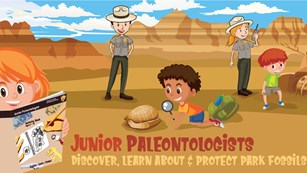 Junior Paleontologist
Investigate prehistoric life as a Junior Paleontologist looking at fossils in national parks.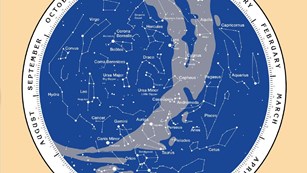 Junior Ranger Night Explorers
Lights out for an adventure exploring the night sky! Learn about constellations, planets, galaxies, and more.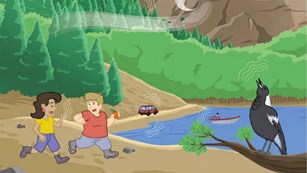 Junior Ranger Sounds Explorer
Listen up to hear the sounds all around in nature. What interesting things will you hear as you explore sounds.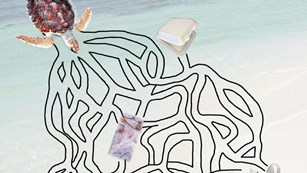 Junior Ranger Underwater Explorer
Take a dive to explore an underwater world and learn what you can do to protect everything that lives there.
Search Filters
By Park
By State/Territory
By Event Type
Last updated: April 22, 2021