Hiking at New River Gorge

New River Gorge National Park and Preserve provides a variety of different trails throughout the park. Peaceful forest trails, superb overlooks, and historic scenery are all found here. The trails available consist of park service trails that are marked and maintained, trails within lands administered by state parks, and undeveloped trails and abandoned roads.
Trails range from 0.25 mile to 7 miles in length one-way. Several can be easily connected to make for longer excursions. Difficulty varies from flat, smooth walking to steep challenging terrain. Trail recommendations and maps are offered at Canyon Rim, Grandview, Sandstone, and Thurmond visitor centers. Much of the land within the national park and preserve authorized boundaries remains private property: please respect the owners' rights.

Use the map or links below to find out more details about the trails available in each hiking area.
Hike with a Ranger
When you plan your hike at New River Gorge National Park and Preserve, consider joining a ranger for a guided hike. The park offers ranger led hikes between Memorial Day and Labor Day. These hikes are available on a variety of trails from the most popular to the hidden gems. Join a ranger to visit old growth forest, rail trails, abandoned mines, or other unique locations. Learn about natural resources, history of the area, how to identify plants and animals, park resource management, and more. For more information, check out the park's calendar of events or ask at a park visitor center.
Trail Etiquette
At New River Gorge National Park and Preserve, we protect our park by practicing Leave No Trace. When hiking, please follow our trail etiquette to make the experience enjoyable for yourself and others and to protect your national park.
Pack it in, Pack it out. Pocket all your trash, including cigarette butts and candy wrappers, and dispose of it properly.

Wildflowers, wildlife, and historic objects all contribute to the beauty we came to see. Leave them undisturbed.

Keep pets on a leash at all times.

Bicycles are only permitted on designated bike trails.

Within a distance of one-quarter of a mile from a restroom or pit toilet facility, human body waste must be appropriately disposed of in such facilities. In non-developed areas more than a quarter of a mile from restroom facilities, human body waste must either be containerized and carried out or it must be buried at a depth of 6 inches in organic soil and at a location not frequented by the public. Human waste may not be buried within 200 feet or in sight of any trail, road, parking lot, developed area, campsite, cliff or rock formation, climbing route or climbing area, water source or the high water mark of any stream, whether intermittent or not.
Courtesy and common sense on the trail can help provide an enjoyable experience for all. Respect the rights of others.
Where to Hike
With over 40 trails to choose from, it can be hard to pick a hike. Start here to learn which trails are best for what you want to see and do on your hike.
Closure Advisory
:
Some trails and areas may be unavailable due to closures. Check for updates on the website or at a visitor center before hiking.
Parking Advisory
: Many trailhead parking lots are small. Parking lots for popular trails may fill up quickly. Always have a back-up hike just in case.
Hikes to Overlooks and Views
Hikes with Waterfalls
Hikes to Historic Sites and Ruins
Old Growth Forest Hikes
Short Easy Hikes (1 - 2 Miles Roundtrip)
Long Day Hikes (6+ Miles Roundtrip)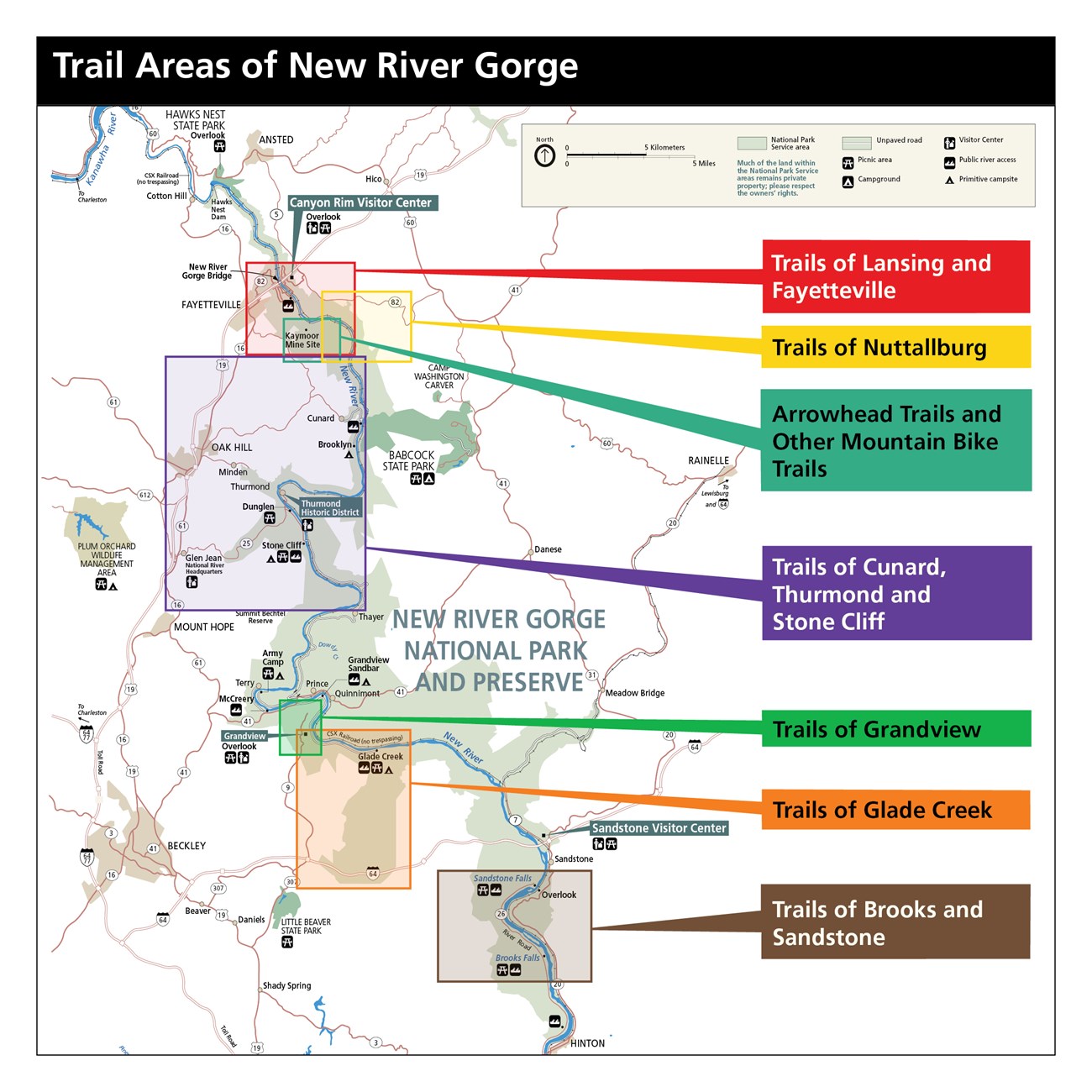 Hiking Trail Information: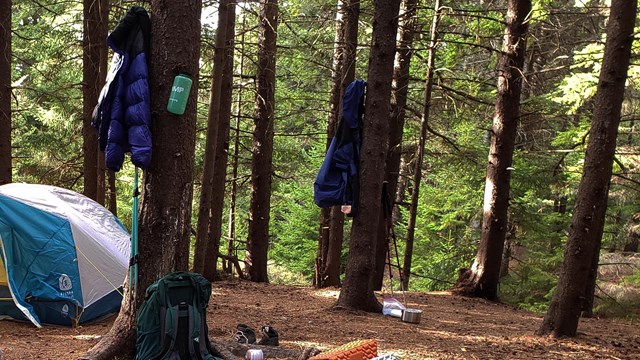 Backpacking
Check here for information and regulations concerning backpacking in the park.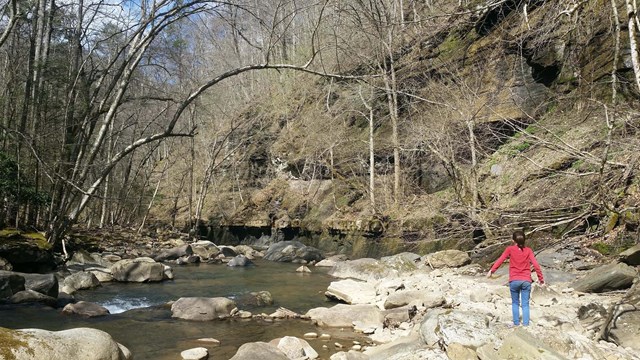 Hiking Safety
Visit the Hiking Safety page for information about how to have a safe hike.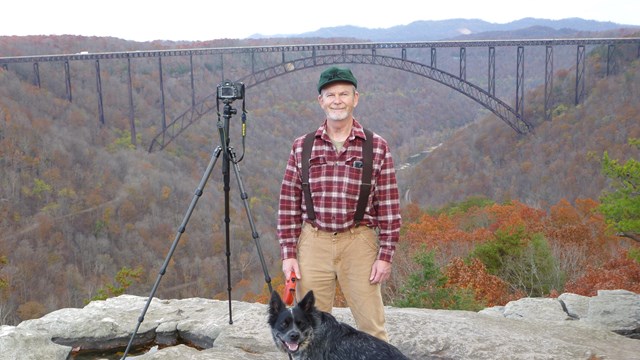 100 Mile Challenge
Celebrate parks and health by hiking 100 miles on trails in New River Gorge National River and Bluestone National Scenic River.


Last updated: August 23, 2023