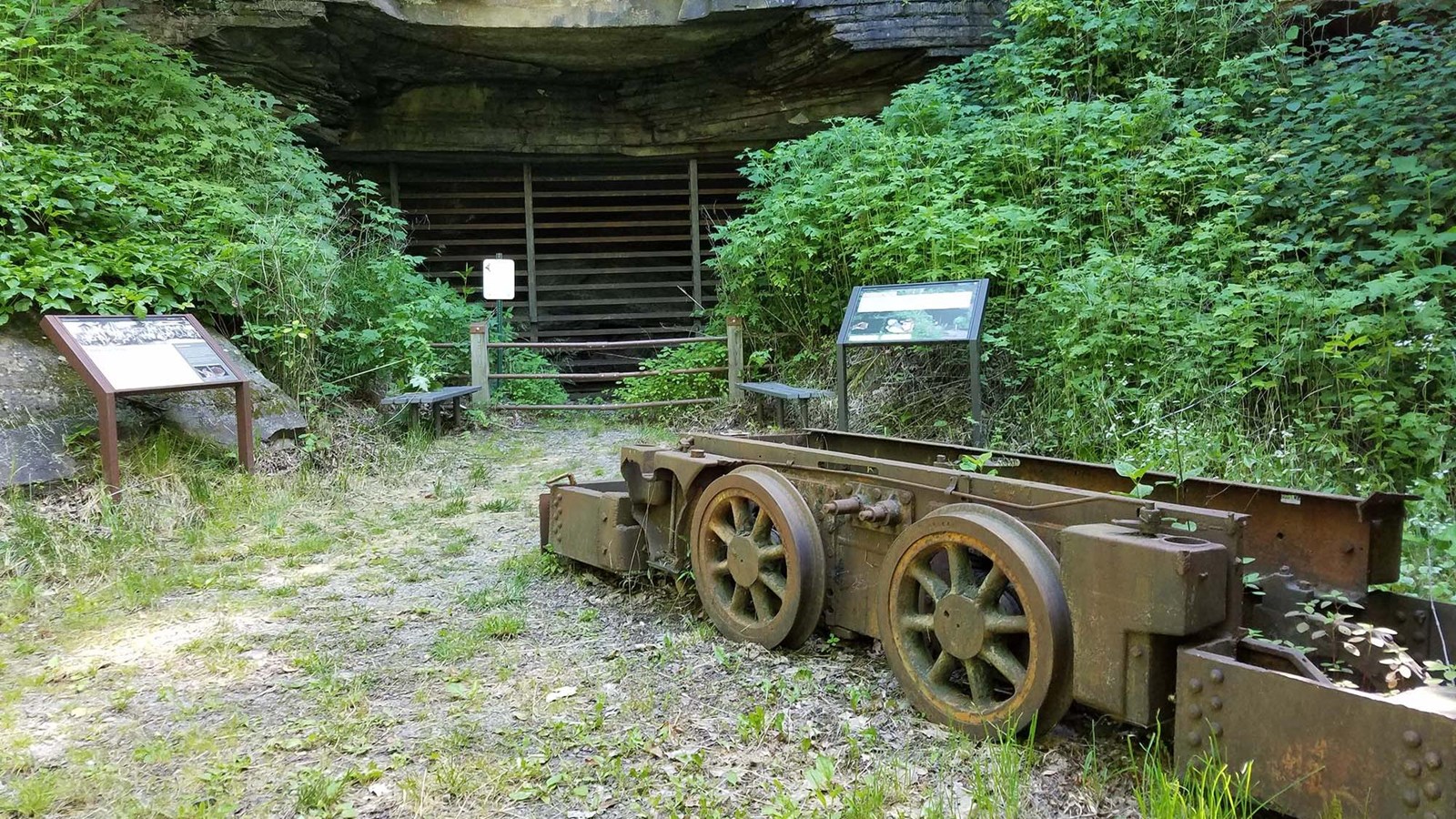 Labeled (1) on the Nuttallburg Area Trails map
Length
0.7 miles/1.13 km (One-way)
Difficulty
Moderate
Trail type
Hiking and biking
Trail Description
This gravel trail (administrative road) leads to the entrance of the Nuttall coal mine and top of the coal conveyor which was used to transport coal from the mine to the processing area at river level. Learn more about this mine operation from exhibits at this site. Stairs next to the conveyor allow a closer look at the conveyor structure.
Note
Climbing, sitting, or walking on walls and other constructed features weakens them. Please leave historic structures and artifacts as you find them, where they help tell the story of the past.
To reach the trailhead
Turn onto Lansing-Edmond Road (CO 5/82) off US 19 in Lansing, just north of Canyon Rim Visitor Center. Travel 2.5 miles, then turn right onto Beauty Mountain Road (CO 85/5). Travel 0.1 miles, then turn right onto the road just beyond Nuttall Cemetery Road. The small parking area is located next the gate, the start of the Headhouse Trail (administrative road). 

NOTE: Lansing-Edmond Road is a small, curvy road. Use caution while driving and be prepared to cooperate with other drivers.
Last updated: April 30, 2022