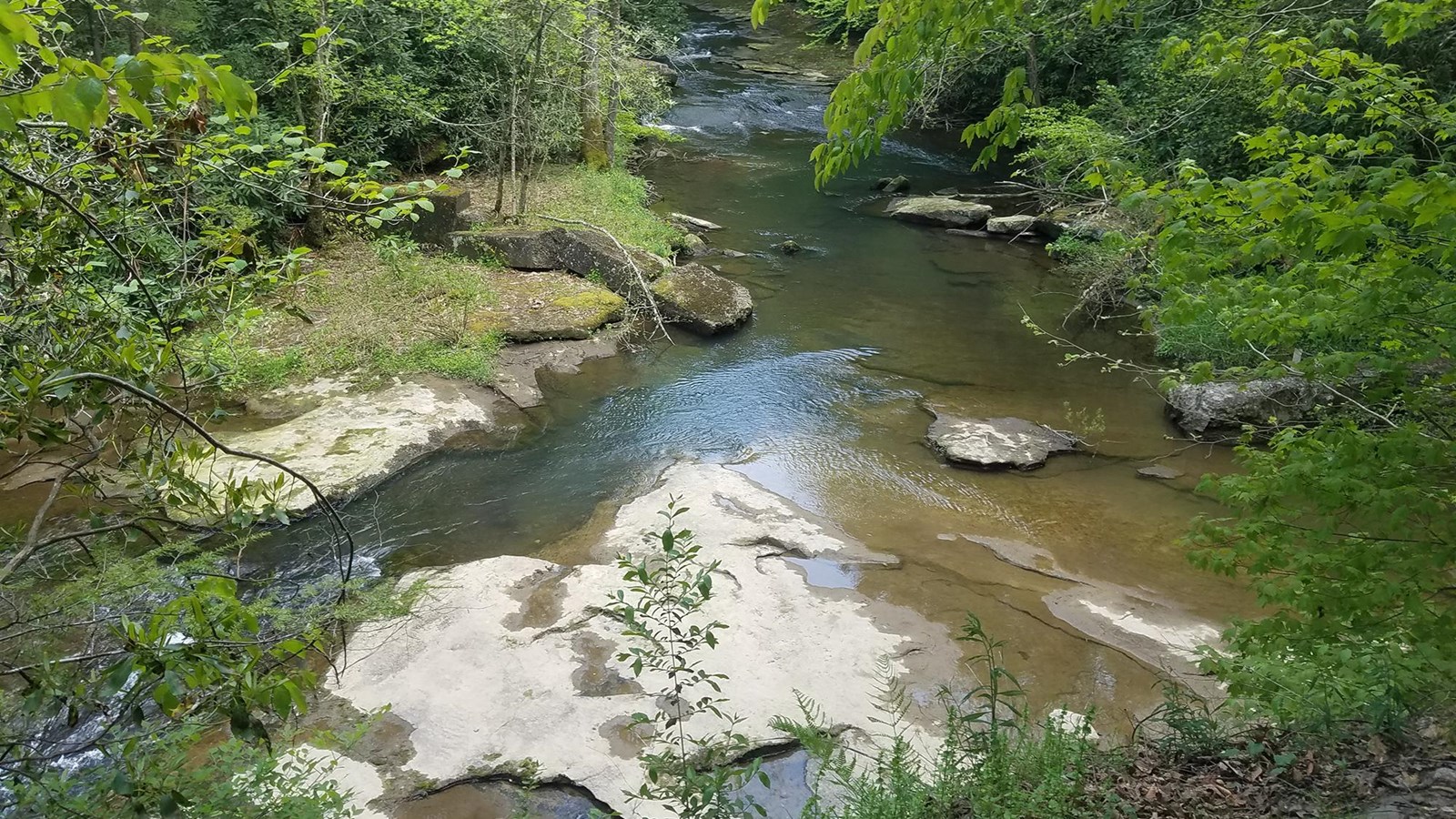 Labeled (5) on the Fayetteville - Lansing Area Trails map
Length
3.96 miles/6.37 km (One-way)
Difficulty
Moderate to Strenuous
Trail type
Hiking and biking
Trail Description
This trail connects Fayette Station Road, the town of Fayetteville, and Kaymoor Top with hiking access to Long Point. Be prepared for a creek crossing and up and down terrain. Connections can be made to the following: Kaymoor Trail, Bridge Trail, Park Loop Trail, Timber Ridge Trail, Long Point Trail, Butcher Branch Trail, Kaymoor Miners Trail, and Craig Branch Trail.
To reach the Wolf Creek Trailhead
Turn off U.S. Route 19 onto Lansing-Edmond Road (Route 5), located just north of Canyon Rim Visitor Center. Follow signs for State Route 82, turning right onto Fayette Station Road, then fork to the left. Cross the New River on the Tunney Hunsaker Bridge, and continue for 1.2 miles to the small parking area at the trailhead. There are specific "No Parking" areas near the trailhead, please observe and obey the parking signs.
NOTE
There is VERY LIMITED parking at this trailhead. Please park directly in in front of the trailhead or past the trailhead, around the hairpin turn, in the pullouts on the right. DO NOT PARK on the left side of the road on the approach to the trailhead. Parking here is not allowed and prevents larger vehicles from making the hairpin turn and can cause traffic jams. 
To reach the Kaymoor Top Trailhead
From U.S. Route 19, follow State Route 16 south through the town of Fayetteville. Take a left on Gatewood Road (park signs indicate Kaymoor and Cunard). Follow Gatewood Road 2.0 miles and turn left at the Kaymoor sign (Kaymoor No. 1 Road). Follow this road about one mile to the intersection; turn left. Parking is 50 yards on the right. This trail starts at the end of the parking area.
Last updated: August 10, 2022