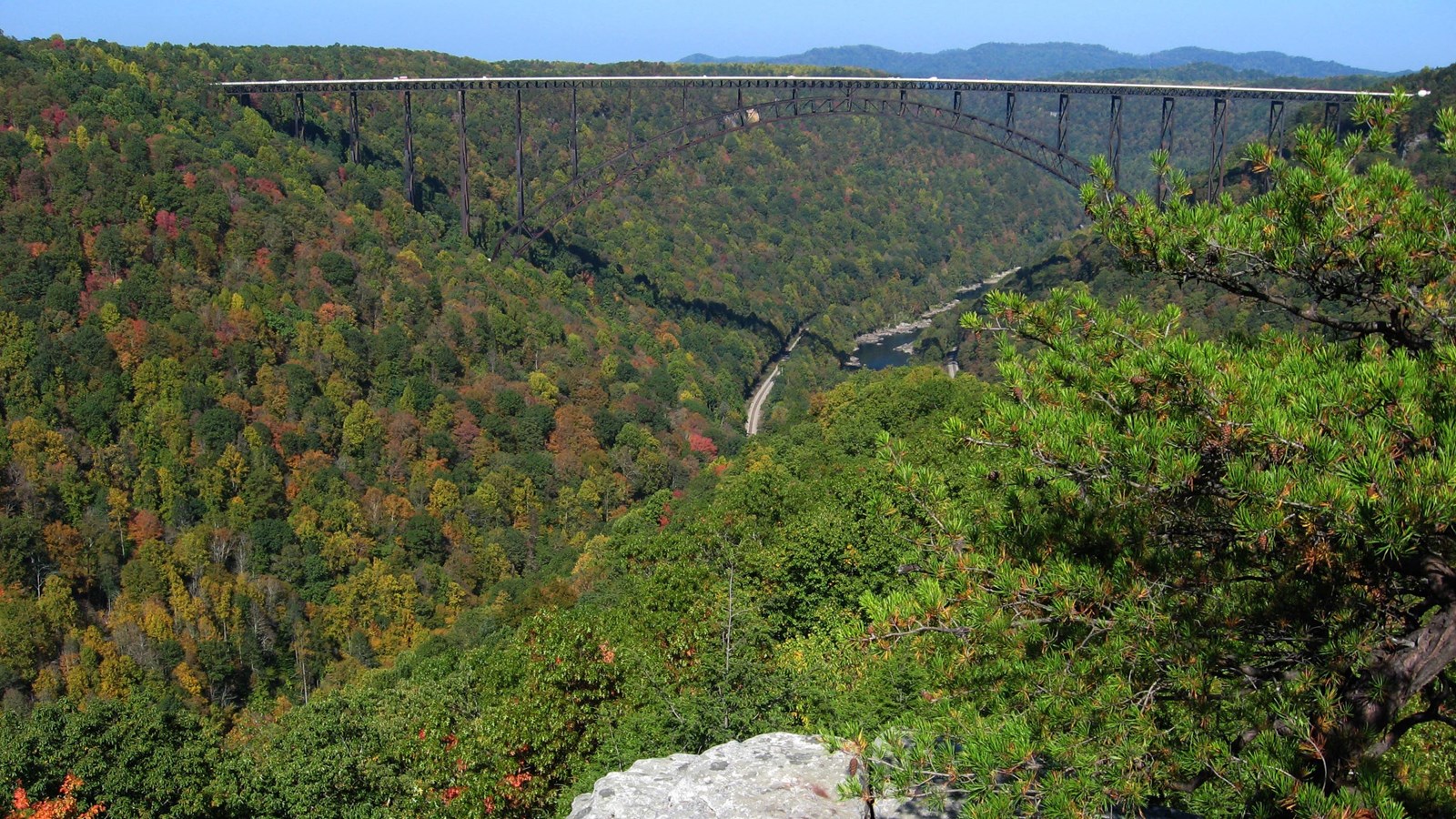 Labeled (12) on the Fayetteville - Lansing Area Trails map
Length
1.6 miles/1.29 km (One-way)
Difficulty
Moderate
Trail type
Hiking and biking 
Trail Description
This trail traverses field and forest on the way to a rock outcrop (Long Point) with panoramic views of the gorge and New River Gorge Bridge. Most of this trail lazily descends through the forest, but it does include one steep section just before you arrive at the point. Mountain bikes are permitted except on the last 0.2 miles of the trail. There is a bicycle rack where bikes are not permitted. 
Note
Use caution around the unprotected cliff edges located at Long Point.
To reach trailhead
From US 19, follow WV16 south through the town of Fayetteville. Turn left on Gatewood Road (sign indicates Kaymoor and Cunard). Follow Gatewood Road for 1.9 miles, and turn left on Newton Road. The trailhead parking area is 50 yards on the left.
Last updated: April 30, 2022