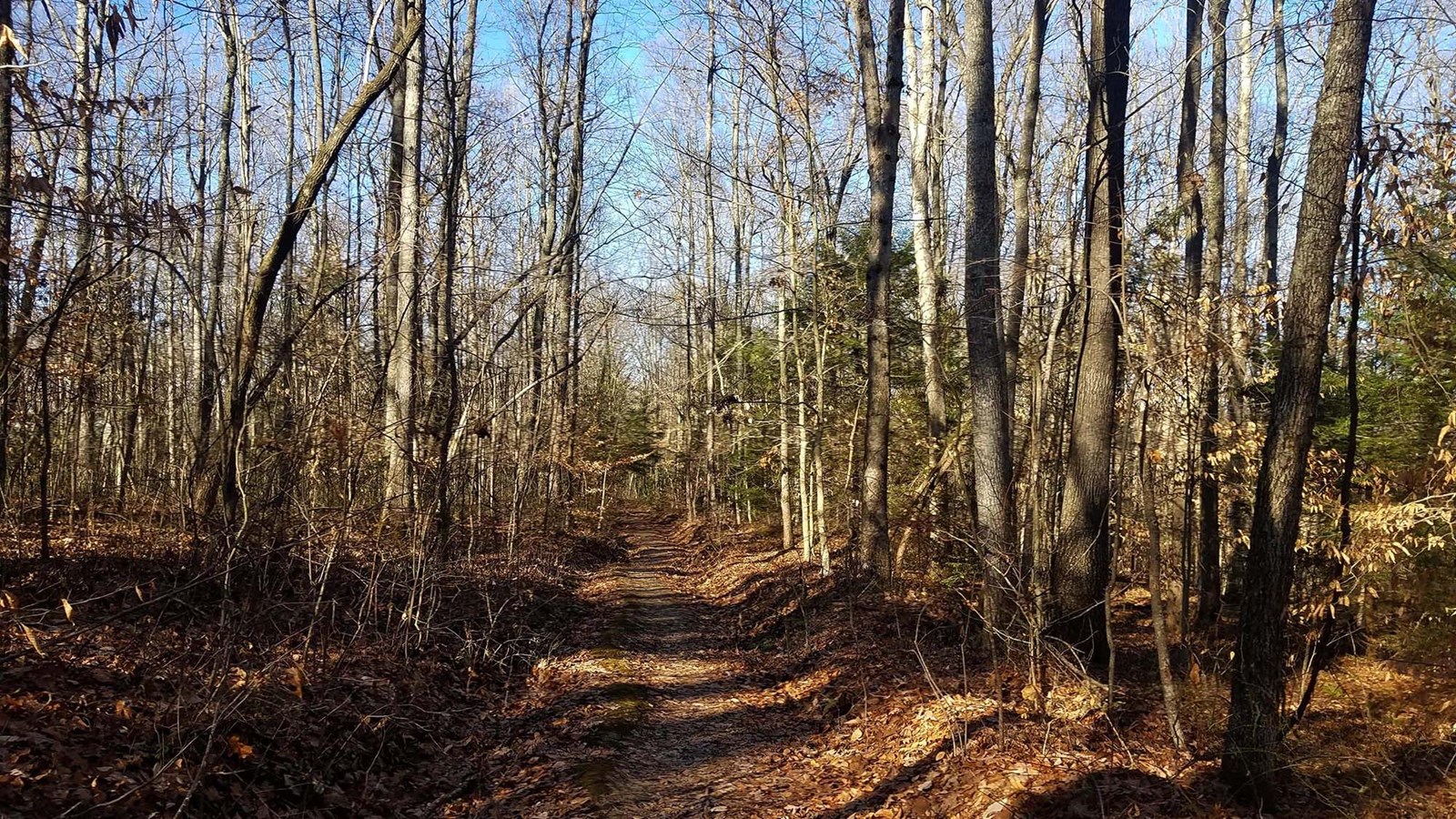 Labeled (7) on the Fayetteville - Lansing Area Trails map
Length
1.0 miles/1.6 km (One-way)
Difficulty
Easy
Trail type
Hiking and biking
Trail Description
This old, forested roadbed provides access to the Fayetteville Trail near Wolf Creek.
To reach the trailhead
From U.S. 19, follow Route 16 south through Fayetteville. Turn left on Gatewood Road (Kaymoor and Cunard sign). Follow Gatewood Road for 2.0 miles, and turn left on Newton Road. The trail begins 50 yards up on the left.
Last updated: April 30, 2022