Alerts & Conditions
Coronavirus (COVID-19) Updates
While the park remains open for use visitors are encouraged to practice Leave No Trace principles. Popular trailheads such as Long Point and Endless Wall can be very busy on weekends. Hikers are encouraged to spread out and check out some of the less popular trails throughout the park. For more information on hiking trails, check out our hiking page
All park facilities are open normal hours.

The National Park Service (NPS) urges people during this pandemic to adhere to guidance from the Centers for Disease Control and Prevention (CDC) and state and local public health authorities to protect visitors and employees.

While outdoor spaces remain accessible to the public in accordance with the latest health guidance, visitors should seek out areas that are not crowded to allow for adequate social distancing. Stay at least six feet away from people outside your immediate household.

Backcountry or dispersed camping opportunities are available. Areas suitable for camping are located adjacent to trails such as Glade Creek, Brooklyn-Southside Junction, and Stone Cliff trails. Other sites are along the river, are accessible by boat. Camping is prohibited within 100 feet of developed trails. Please camp above the high water line if possible. Use existing sites and fire rings where provided. Dispose of human waste and dishwater properly. Carry trash out.
We are closely monitoring COVID-19 with the federal, state, and local authorities.
COVID 19: Visitor Guidance
Slowing the spread of novel coronavirus is everyone's responsibility.
For those at higher risk of serious illness, such as the elderly and people with underlying conditions, please take extra caution.
Following CDC guidance, NPS Public Health Service Officers recommends that everyone should take the following routine precautions:
Avoid close contact with sick people.

Avoid touching your eyes, nose, or mouth.

As always, it is especially important to clean hands after going to the bathroom; before eating; and after coughing, sneezing or blowing your nose.

Wash with soap and water to destroy the virus. Wash your hands for at least 20 seconds.

While an alcohol-based hand sanitizer that contains 60%–95% alcohol can be used, it's best to reserve those resources for work locations where soap and water are not readily available.

If your hands are visibly dirty, soap and water should be used rather than hand sanitizer.

Clean and disinfect frequently touched objects and surfaces. Regular household cleaners will destroy the virus.

Most importantly, stay home when you are sick in order to avoid exposing others.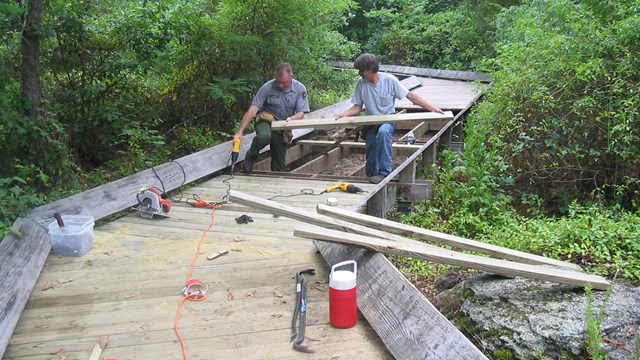 Road and Trail Closures
Check for any road and trail closures that might affect your visit.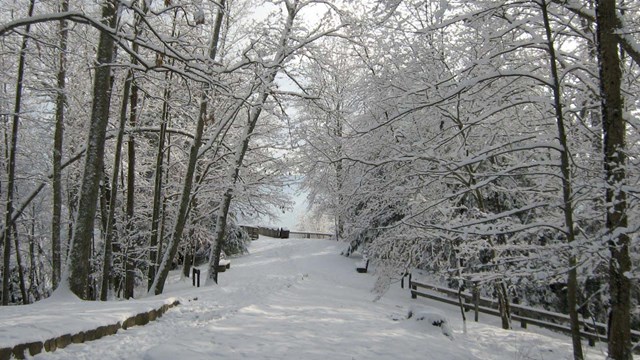 Current Weather Conditions
Be prepared and check the local forecast before hitting the trail or heading down the river.
Last updated: February 6, 2023