Place
Kaymoor Miners Trail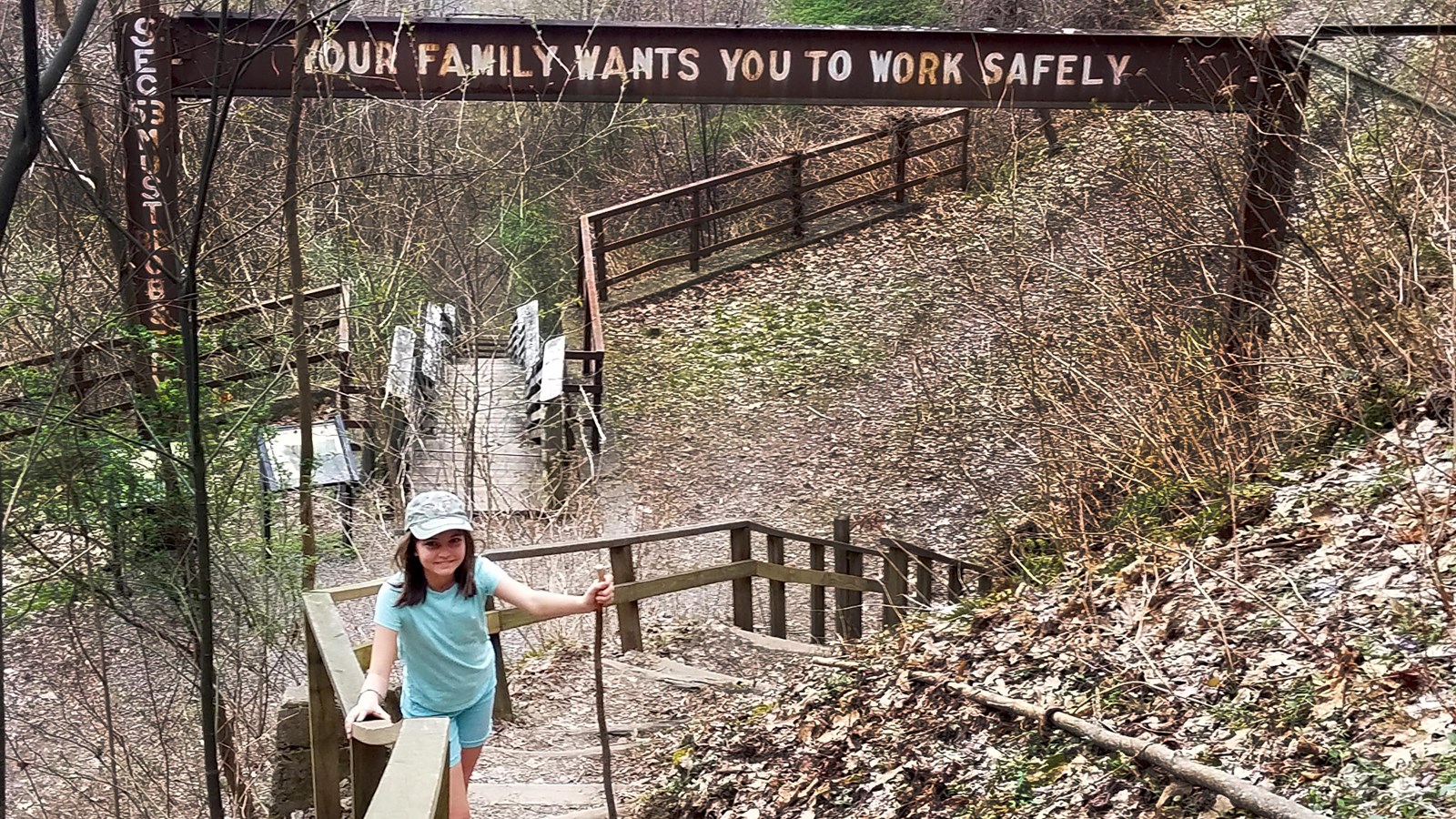 Labeled (9) on the Fayetteville - Lansing Area Trails map
Length
1.0 miles/1.6 km (One-way)
Difficulty
Strenuous: The trail drops 900 feet in elevation 
Trail type
Hiking only
Trail Description
This forest trail descends steeply 0.5 miles from the top of the gorge with rocky stairs and switchbacks to the Kaymoor coal mine site, where it crosses the Kaymoor Trail. A view of the gorge is located 0.2 miles down the trail off to the right, before the stairs. From the mine site, a set of 821 wooden steps continues down to the remains of the coal processing plant, coke ovens, and town site near river level. (Ths trail does not reach the river).
Note
Climbing, sitting, or walking on walls and other constructed features weakens them. Please leave historic structures and artifacts as you find them, where they help tell the story of the past. The railroad track at river level is active line and private property; do not walk on or cross the tracks.The trail does not reach the New River. 
 
To get to the trailhead
From US 19, follow WV 16 south through Fayetteville. Turn left on Gatewood Road (park signs indicates Kaymoor and Cunard). Follow Gatewood Road 2.0 miles, and turn left at the Kaymoor sign (Kaymoor No. 1 Road). Follow this road about one mile to the "T" intersection; turn left. Parking is 50 yards on the right.
Last updated: October 25, 2023