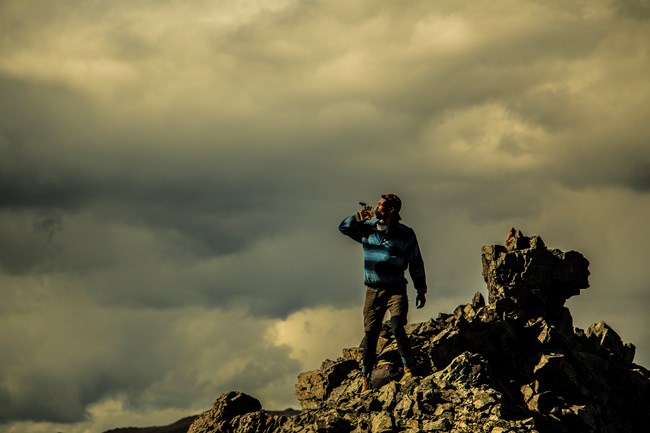 Wilderness—A Land Without Trails
Traveling and camping in this expansive terrain is special. You will find that Denali is different from other national parks. There are no trails, designated routes, or backcountry campsites to guide your wilderness adventure. Our goal is to provide visitors with the means of self-reliance and self-discovery; to encourage hikers to find what appeals to them rather than following specific routes.
Rangers working here will provide you with the knowledge to make your trip as safe and enjoyable as possible - but,
the path you choose in the backcountry will be your own
. The more effort your group invests in planning your trip, the larger the reward. Come prepared to travel cross-country through remote terrain in harsh weather, and to rescue yourself in the event of problems.
It is also your responsibility to help protect Denali by carefully following the principles of
Leave No Trace
, so that your travels do not diminish the experience of those who follow you.