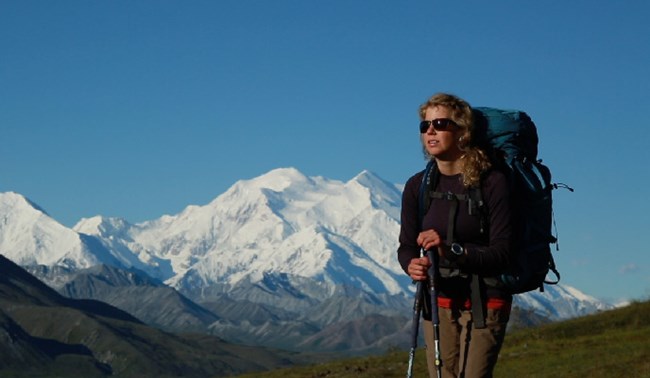 Through this five-part video series, you'll follow a group of seasoned hikers as they embark on a journey through Alaska wilderness. Walk through the dos and don'ts of backcountry camping, experience firsthand the wonder of Denali's vast remote areas, and learn appropriate safety precautions that make the experience more rewarding.
Required viewing for backpackers
Watching this five-part video series is required as part of acquiring a backcountry permit. Be aware, you will still be required to watch the series here at the park as part of your permit process.



The series is intended to

help you plan and prepare for your backcountry trip before you ever leave home, and to

offer you a sense of what it means to backpack in wilderness.

Useful for all visitors
All visitors, campground users, and dayhikers are encouraged to watch individual chapters as well—particularly the fifth video, on wildlife safety. Use the lists of key concepts to decide which chapters are most helpful for you.