Packrafting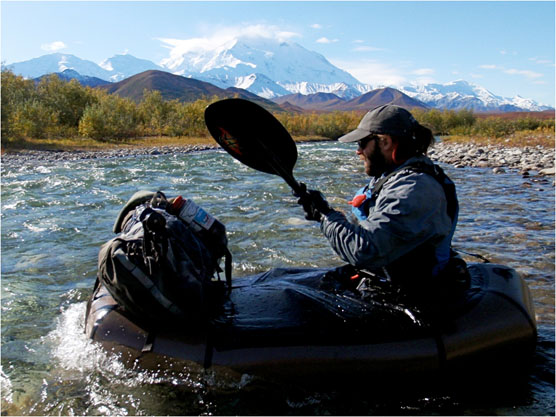 Travel by packraft can be both fun and rewarding. Denali's backcountry offers many possibilities for combining a day or overnight hike with packrafting. While there are many opportunities for beginners, the hazards and risks of any whitewater travel are great. You are responsible for understanding these risks and acquiring the skill and experience to be self-reliant.

Remember to be flexible with your itinerary, as any overnight trip is subject to the availability of the unit quota system. River conditions change quickly and often, so it is rare that we will know current water levels, but the backcountry ranger staff can provide general information on possible routes.

Packrafts can be rented in Fairbanks, Anchorage or Seward, Alaska. Practice the skills needed for packrafting on easier rivers with an experienced partner. You should never packraft alone.