CUA for Water Access Operating Plan
Overview
The CUA for Water Access allows the CUA holder to access Yellowstone River by traveling through National Park Service property for the purpose of providing guide tours and trips.
General Provisions
Guides must unload equipment and clients in an expedient manner and vacate the access area as soon as possible (15 minutes). The unloading area for all river access will be the cul-de-sac of Park Street in Gardiner, Montana.
Guides and employees are not allowed to park company vehicles on park property. This includes parking areas located along Front Street in Gardiner, Montana. Parking is only allowed for active loading and unloading (approximately 15 minutes). Vehicles may not block traffic in the process.
Traffic into and around the Gardiner Service Center and the Xanterra bunkhouse is restricted to authorized vehicles and personnel only.
Guides must not create a disturbance in the residential and administrative area.
The CUA holder shall be liable for any damages to any property of the United States resulting from the use authorized hereunder.
The authorization does not permit taking photographs of raft groups along the Yellowstone River within the boundaries of Yellowstone National Park. A CUA for Wedding and Portrait Photography will be needed if utilizing any park area along the Yellowstone River.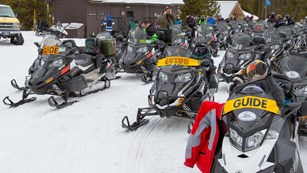 Commercial Use Authorizations (CUAs)
The National Park Service requires specific authorizations for commercial businesses to operate in national parks.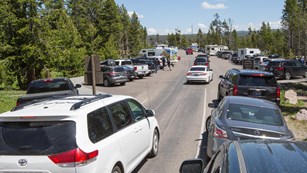 Service-based CUAs
These include towing, tire repair, RV and RV appliance repair, locksmith, and water access.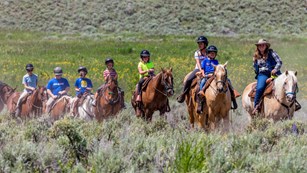 Resources for Commercial Guides
Download or review resources for anyone who may routinely work with visitors to Yellowstone National Park.
Last updated: September 24, 2020