Resources and Issues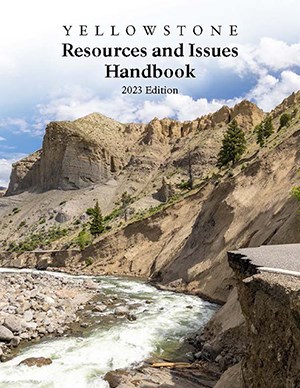 Much of the information found throughout this website comes from Yellowstone Resources and Issues Handbook—an annual compendium of important concepts about Yellowstone's many resources, park history, science and research conducted in the greater Yellowstone area, and critical management issues facing Yellowstone National Park.
Many people have dedicated their lives and careers to studying Yellowstone and the park has a long history of research and public interest. The park hosts more than 150 researchers from various agencies, universities, and organizations each year. They produce hundreds of papers, manuscripts, books, and book chapters on their work annually—a volume of information that is difficult to absorb. This compendium is intended to help you understand the important concepts about Yellowstone's many resources and contains information about the park's history, natural and cultural resources, and issues.
Electronic Documents
For those wanting a digital document, here are the PDF versions of the entire handbook and the different chapters. Links to the web-based content are below.
Last updated: September 25, 2023