Commercial Use Authorizations (CUAs)
The National Park Service requires specific authorizations for commercial businesses to operate in national parks, usually in the form of a Commercial Use Authorization.
2021 Commercial Vehicle Occupancy Standards
Yellowstone National Park and Grand Teton National Park announce the 2021 commercial vehicle occupancy standards. In collaboration with the motorcoach industry and the U.S. Public Health Service, the following two commercial vehicle occupancy parameters have been established and are effective immediately:
Operators committing to have all customers/passengers either vaccinated or tested immediately before the trip (72 hours) will be permitted to operate in the park at 100% capacity.
Operators that cannot commit to having all customers/passengers either vaccinated or tested immediately before the trip (72 hours) will be limited to 50% of vehicle capacity, or 10 persons (including driver, guide), whichever is greater.
Grand Teton CUA holders and Concessioners: CUA holders shall continue to operate in accordance with the guidance that was formally provided on March 29, 2021 (including supplemental guidance). Concessioners shall continue to operate in accordance with their accepted COVID-19 Risk Management Plan Addendums.

Yellowstone CUA holders and Concessioners: The park is sending additional information to you separately.

Continued COVID-19 mitigations such as mask wearing, and other C.D.C. recommendations should also be in place.

The parameters are the result of a collaboration between the motorcoach industry and Yellowstone National Park to increase access and capacity. To ensure visitor safety, the industry recommended they will confirm all passengers are vaccinated/tested or will reduce capacity.

Operators will sign the certification document confirming which of these models they chose to operate under, or if choosing to operate a hybrid model - some trips under the model #1, others under model #2, a signature on the document certifies they understand and agree to comply with the parameters described for each. This document will not need to be presented at entrance stations but should be carried in the tour vehicle and may be requested at any time.

Operators are independently responsible for understanding and complying with the most current applicable laws, regulations, orders, ordinances and other requirements and for conducting their operations in a manner that is safe and protects the health of employees, customers and the public.

Please see the links below about COVID-19 guidance for multi-day road-based tours and transportation system operations. The guidance is based on current information.
If conditions change, Yellowstone and Grand Teton national parks reserve the right to change these parameters immediately. Please understand the parks will make every effort to communicate the need for the change in a timely manner; however, depending on conditions, immediate action may be necessary.

Due to the COVID-19 pandemic, the requirements listed below are currently in place for all Commercial Use Authorization holders applying for and operating under a Commercial Use Authorization in Yellowstone National Park.
A COVID-19 Operating Plan must be developed and submitted to the Concessions Management Office for review prior to operating in the park. Please contact the Concessions Management Office at yell_cua_admins@nps.gov for a COVID-19 Operating Plan template.
After the COVID-19 Operating Plan has been reviewed, the Concessions Management Office will provide an acknowledgement letter to the CUA applicant. All plans will be reviewed on a first come, first served basis.
The CUA holder is responsible for implementing their COVID-19 Operating Plan and taking appropriate actions to ensure their COVID-19 Operating Plan procedures are followed by employees and clients.
Operational conditions within the park are subject to change. This could include closures, changes to operating hours/dates, availability of facilities, and further modification of CUA activities.
If you have any questions or concerns, please email us or call the Concessions Management Office at 307-344-2320.
What is a Commercial Use Authorization (CUA)?
Public Law 105-391, Section 418, which was signed in 1998, provides for the issuance of Commercial Use Authorizations (CUAs) to a private person, corporation, or other entity to provide suitable commercial services for park area visitors. Commercial activities are generally prohibited in National Parks unless authorized by a CUA or concessions contract.
Services Not Permitted
These types of commercial services are prohibited in Yellowstone National Park. These services are not allowed through the Commercial Use Authorization (CUA) Program or authorized under any other permit in Yellowstone National Park:
Delivery or pick-up of any out-of-park rentals by a third party, including, but not limited to, the following:

RVs or other camper units
What Activities are Authorized in Yellowstone Through a CUA?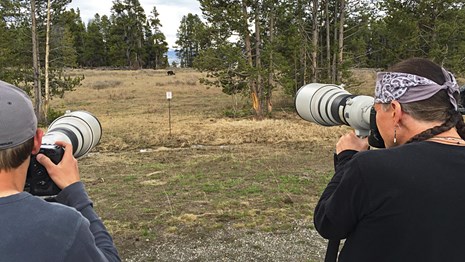 Activity-based CUAs
These include biking, environmental education, tours, boating, skiing and snowshoeing, overnight backcountry, art workshops, and fishing.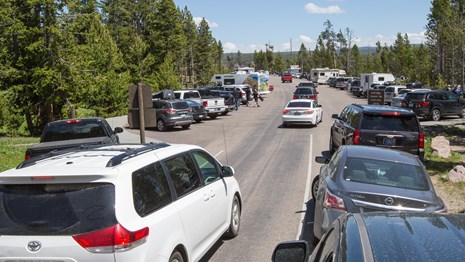 Service-based CUAs
These include towing, tire repair, RV and RV appliance repair, locksmith, and water access.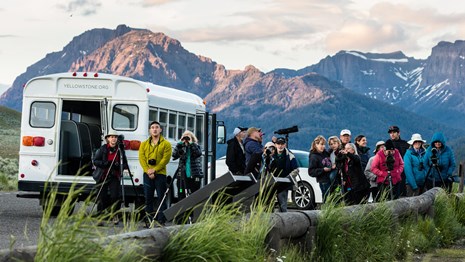 Road-based Tours
Traveling by vehicle on an itinerary that someone has packaged and sold for leisure purposes and provide no other services.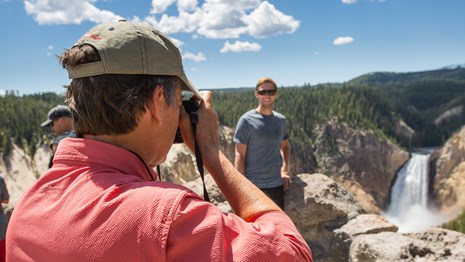 Portrait and Wedding Photography CUAs
This CUA provides a 1-day CUA for a photo session for portrait and wedding photography within Yellowstone.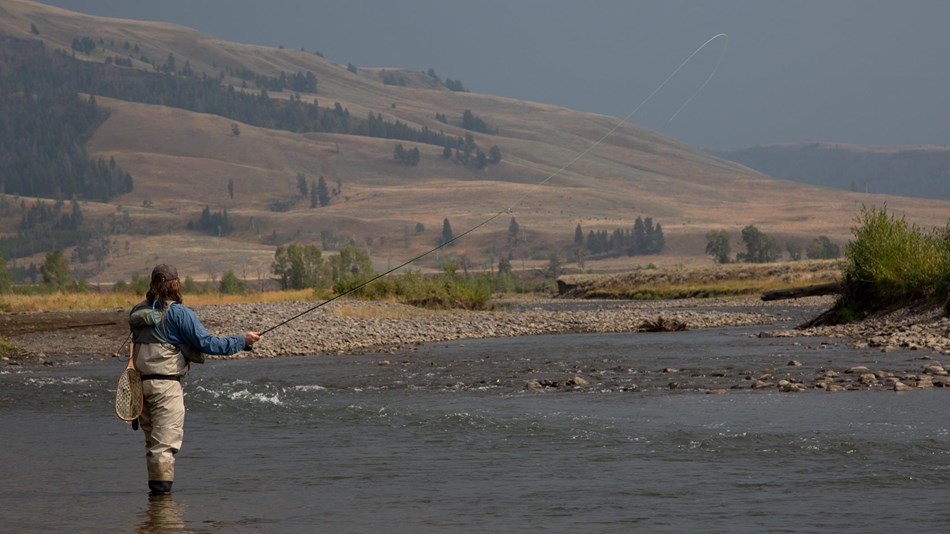 Application Process and Insurance Needs
Here is everything you need to know about submitting a CUA application, including insurance requirements.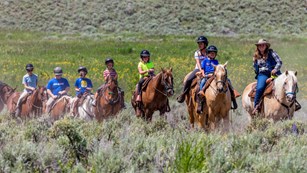 Resources for Commercial Guides
Download or review resources for anyone who may routinely work with visitors to Yellowstone National Park.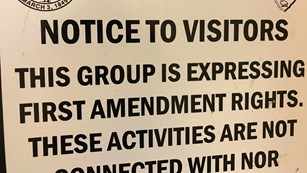 Assembly and First Amendment Activities
Certain types of activities require a special use permit.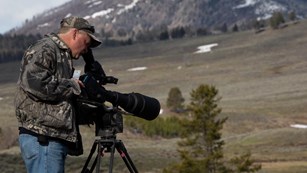 Film, Photography, and Sound Recording
A permit is required for commercial filming, photography, and audio recording.
Last updated: May 6, 2021