Commercial Use Authorizations (CUAs)
The National Park Service requires specific authorizations for commercial businesses to operate in national parks, usually in the form of a Commercial Use Authorization.
Please note that due to the COVID-19 pandemic the requirements and group size limitations listed below are currently in place for all Commercial Use Authorization holders applying for and operating under a Commercial Use Authorization in Yellowstone National Park.
Group sizes must not exceed 10 people for all commercial tour groups operating within the Yellowstone. This number includes clients, drivers, guides, and company employees in the vehicle.
A COVID-19 Operating Plan must be developed and submitted to the Concessions Management Office for review prior to operating in the park. Please contact the Concessions Management Office at yell_cua_admins@nps.gov for a COVID-19 Operating Plan template.
After the COVID-19 Operating Plan has been reviewed, the Concessions Management Office will provide an acknowledgement letter to the CUA applicant. The acknowledgement letter must be carried by guides and presented at the entrance station in order to gain entry to the park. All plans will be reviewed on a first come, first served basis.
The CUA holder is responsible for implementing their COVID-19 Operating Plan and taking appropriate actions to ensure their COVID-19 Operating Plan procedures are followed by employees and clients.
Operational conditions within the park are subject to change. This could include closures, changes to operating hours/dates, availability of facilities, and further modification of CUA activities.
If you have any questions or concerns, please email us or call the Concessions Management Office at 307-344-2320.
What is a Commercial Use Authorization (CUA)?
Public Law 105-391, Section 418, which was signed in 1998, provides for the issuance of Commercial Use Authorizations (CUAs) to a private person, corporation, or other entity to provide suitable commercial services for park area visitors. Commercial activities are generally prohibited in National Parks unless authorized by a CUA or concessions contract.
What Activities are Authorized in Yellowstone Through a CUA?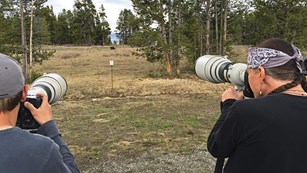 Activity-based CUAs
These include biking, environmental education, tours, boating, skiing and snowshoeing, overnight backcountry, art workshops, and fishing.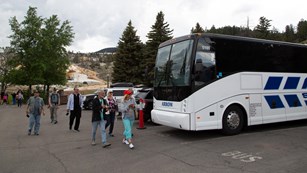 Road-based Commercial Tours
Traveling by vehicle on an itinerary that someone has packaged and sold for leisure purposes and provide no other services.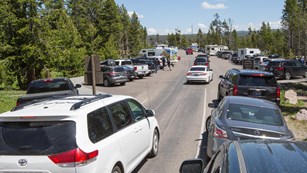 Service-based CUAs
These include towing, tire repair, RV and RV appliance repair, locksmith, and water access.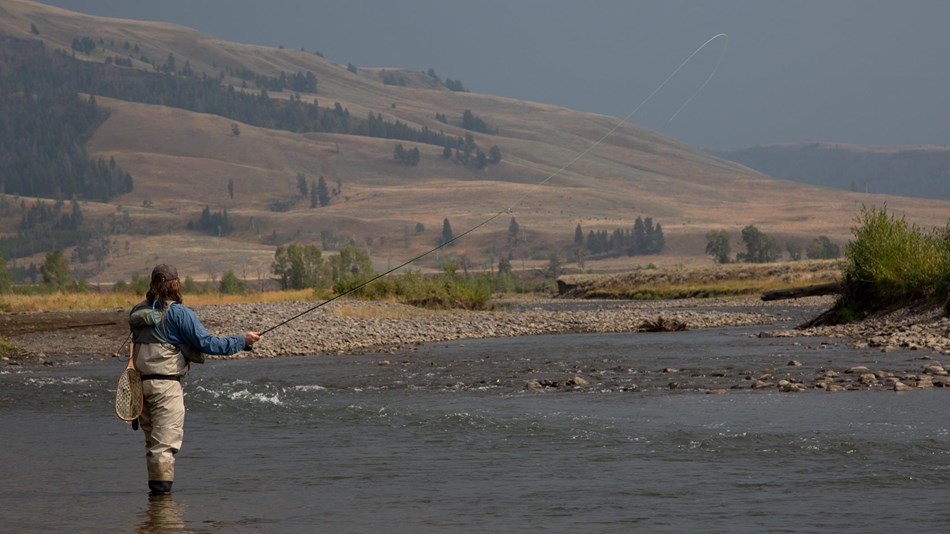 Application Process and Insurance Needs
Here is everything you need to know about submitting a CUA application, including insurance requirements.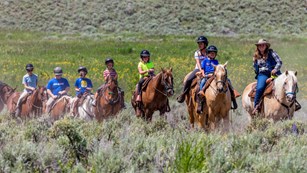 Resources for Commercial Guides
Download or review resources for anyone who may routinely work with visitors to Yellowstone National Park.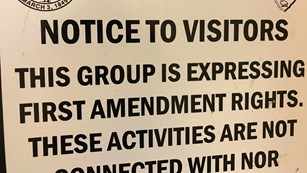 Assembly and First Amendment Activities
Certain types of activities require a special use permit.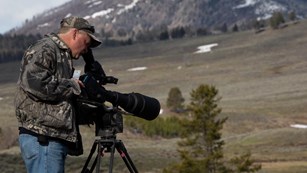 Film, Photography, and Sound Recording
A permit is required for commercial filming, photography, and audio recording.
Last updated: September 24, 2020