Thing to Do
Visit Canal Exploration Center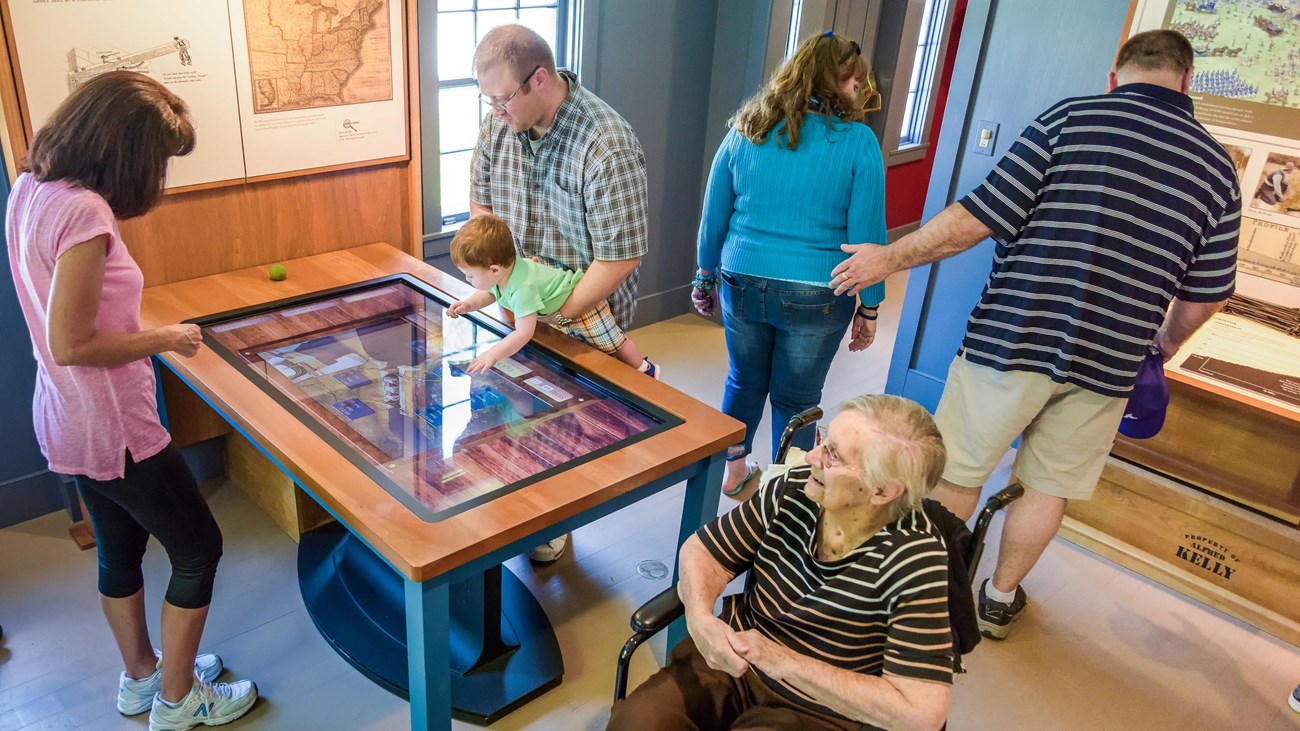 Explore the heyday of the 308-mile Ohio & Erie Canal. The northern Cuyahoga Valley section is exceptionally well preserved, earning it recognition as a National Historic Landmark. Begin your visit at Canal Exploration Center. This historic building was once used as a tavern, store, and residence.

Inside, you can interact with maps and games to discover why a growing nation needed canals. Meet people who lived or worked along this watery interstate "highway." Read a diary entry by a teenage canal worker. Listen to John Malvin, a free African American, recall his experiences as a canal boat captain. Try on a captain's frock coat or the simpler coat of a boatman. Decide whose money and whose opinion to trust. What did the notion of progress mean to different people? Canals brought changes in immigration, jobs, communications, and home life. Step into the 1800s debate as citizens express their feelings in speeches and newspapers. How much should taxpayers invest in public works projects? Who benefits? Questions like these remain relevant today.

A small retail outlet by the front desk offers both modern national park souvenirs and reproduction items like what might have been at a store in the 1800s. You can also pick up a park brochure and a Valley Guide.

The center is located at Lock 38. Outdoor exhibits explain how it worked and the history of the site. A bronze mule statue stands nearby. Lock demonstrations are offered seasonally. Check our online calendar of events for details.

Extend your visit with a stroll along the Towpath Trail. Go north to see exhibits about the valley's Native American heritage. Head south to see Tinkers Creek Aqueduct, Alexander-Wilson Mill, and Frazee House. The trailhead kiosk by the parking lot can help you plan your walk.

For information about combining a trip to Canal Exploration Center with a ride on the Cuyahoga Valley Scenic Railroad, visit www.cvsr.org. A path from the parking lot leads across the Cuyahoga River to a station.
You can explore the exhibits for half an hour, or spend longer and hike the Towpath Trail.
Entrance fees may apply, see Fees & Passes information.
Accessibility Information
Canal Exploration Center is a fully accessible building. We can loan you a wheelchair on a first come, first served basis. Call the front desk (216-524-3537) from the parking lot and we'll bring it out to you. There is a lift inside to reach the second floor, if you cannot use the stairs.

Stop by the front desk. There is a tactile floor plan for the center as well as assistive listening and audio description devices. Our park brochure is available in two alternative formats: braille and audio description only. Outdoor exhibits are audio described on our mobile-friendly website and the NPS app.

Service animals may go wherever pedestrians are allowed. Comfort animals must follow service animal behavioral guidelines inside and our pet policy outside.
Last updated: May 12, 2022