Place
Alexander-Wilson Mill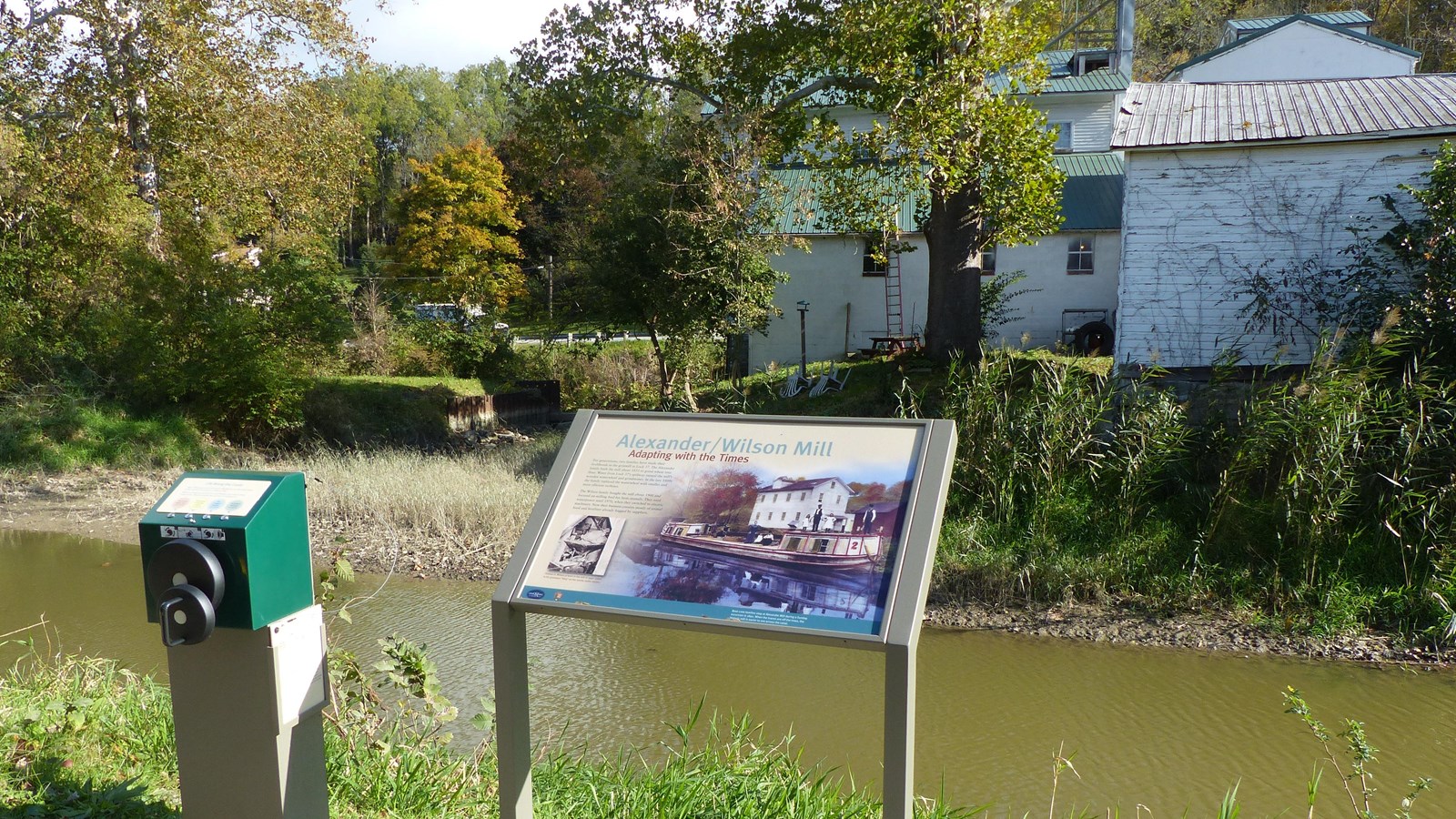 Location:
Park at the unmarked Fitzwater Parking Lot, Fitzwater Road west of Canal Road, Independence, Ohio 44125 and walk south on the Towpath Trail.
Significance:
Built about 1853, this mill is one of the few businesses along the Ohio & Erie Canal that has operated continuously. Remnants of the original millworks are still visible, though no longer functional.
Designation:
Ohio & Erie Canal District, Ohio and Erie Canalway National Heritage Area, Ohio to Erie Trail, Industrial Heartland Trail Network, National Register of Historic Places
Audio Description, Historical/Interpretive Information/Exhibits, Wheelchair Accessible
Falling water provides power. If you can capture that energy with a waterwheel, you can use it to grind grain and make a living. About 1853, the Alexander family built a grist mill here. In time, they replaced the waterwheel with more efficient turbines. Around 1900, the Alexanders sold the business to the Wilsons. After 70 years of using waterpower, the Wilsons switched to electric motors. Today, the family sells pre-bagged feed and fertilizer. Crank the handle on the audio player to hear "Skip" Wilson talk about the mill's history.
Last updated: April 13, 2021