Place
Tinkers Creek Aqueduct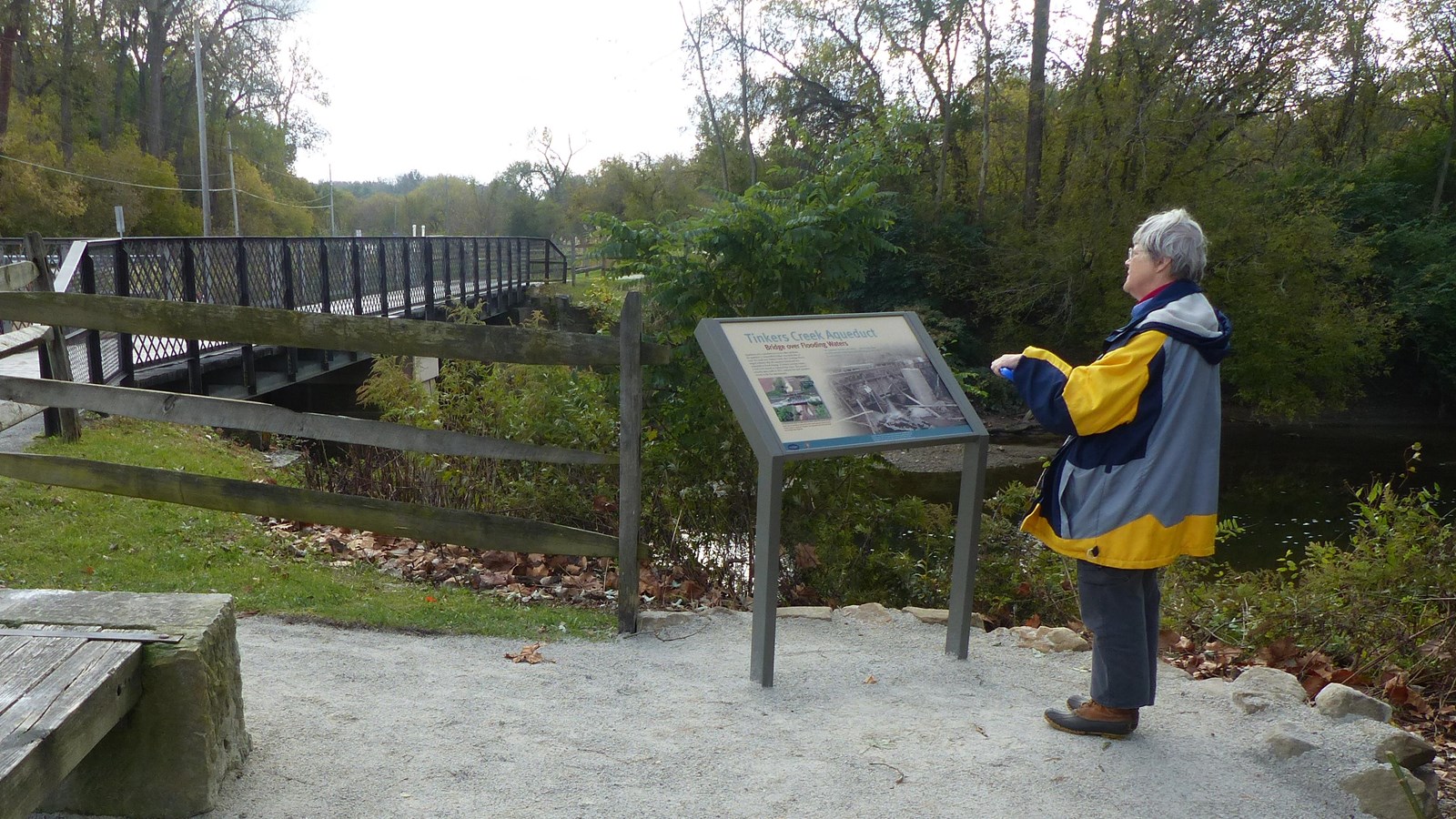 Location:
Park at Canal Exploration Center, 7104 Canal Road, Valley View, Ohio 44125 and hike south on the Towpath Trail.
Significance:
Aqueducts carried water over unpredictable streams, creating a challenge for canal engineers. The Tinkers Creek Aqueduct is one of the only remaining aqueducts on the Ohio & Erie Canal.
Designation:
Ohio & Erie Canal District, Ohio and Erie Canalway National Heritage Area, Ohio to Erie Trail, Industrial Heartland Trail Network
Audio Description, Benches/Seating, Historical/Interpretive Information/Exhibits, Wheelchair Accessible
A canal needs a specific level of water for boats to use it. The Ohio & Erie Canal was maintained at a depth of four feet. Here the canal must cross the Cuyahoga River's largest tributary, Tinkers Creek. Using technology first developed by the Romans, canal engineers made an aqueduct to carry the built waterway over the natural stream. Originally it was a bit farther north. However, shortly after the canal was constructed, Tinkers Creek flooded the aqueduct, proving how unpredictable it can be. The aqueduct was re-built at its present location, but in time suffered more flooding, debris, and leakage. The previous aqueduct was built by the King Iron Bridge Company, but even iron cannot stand against floodwaters. In 2011 the national park replaced it with this concrete one.
Last updated: April 13, 2021