Small-party Permits (1-6 People)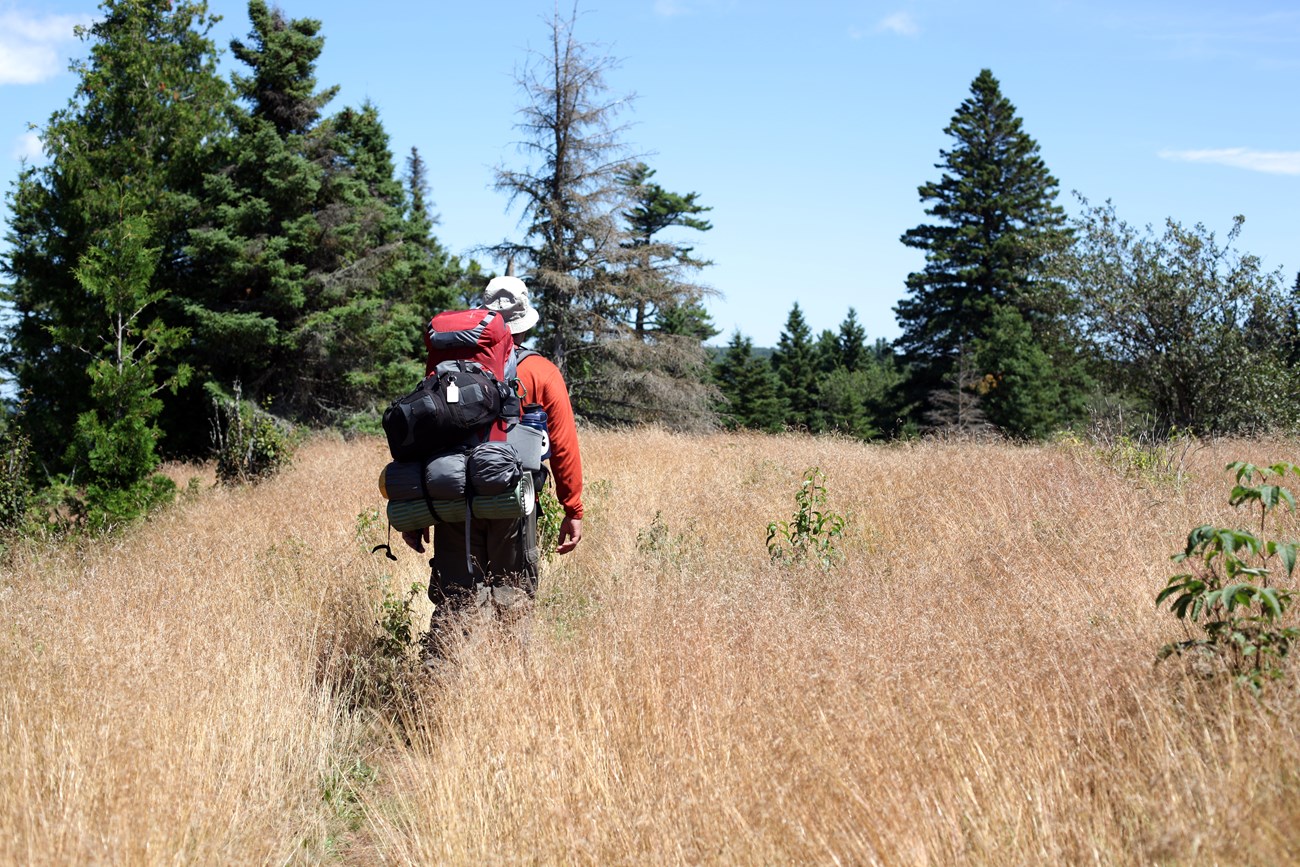 A small-party (1-6 people) permit is required for all who stay overnight in campgrounds. These permits are used to monitor campground use, plan emergency response, and as a tool to measure and track backcountry usage. There is no additional fee for small-party permits, aside from the required daily entrance fee.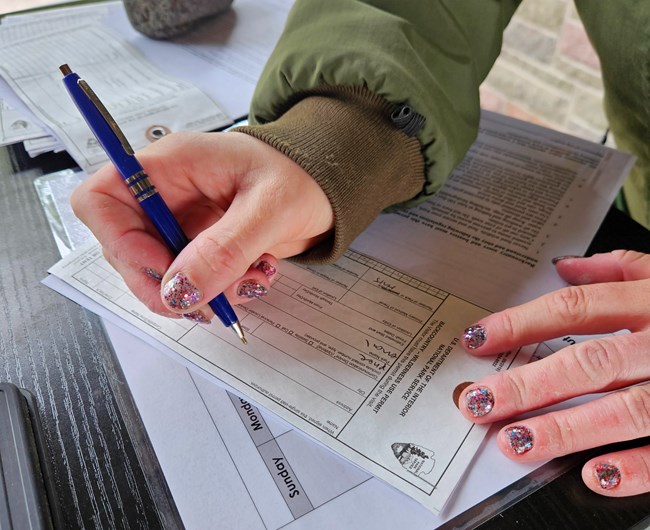 Get a Small-party Permit
It is not necessary to apply for a small-party permit. All incoming small parties will receive a permit. Visitors traveling to Isle Royale on the Ranger III will get permitted by a ranger aboard the ferry. Visitors traveling to Isle Royale on the Voyageur II, Sea Hunter III, or Isle Royale Queen IV will be permitted by a ranger in Windigo or Rock Harbor upon arrival.
Permitting Process
If your party is arriving on Isle Royale by ferry, rangers will fill out your permit for you. If your party is arriving on Isle Royale by seaplane, the party will self-permit. Each permit requires the following information:
Party details
Contact information
Travel itinerary
Visitor centers are open intermittently or closed during the spring and fall seasons. Self-permitting may be required during these times.
Fees
Checking fees is part of the permitting process. To expedite the permitting process, pay your fees in advance. Fees can be paid on-island, but there may be a wait.

The Isle Royale Season Pass and all Federal Recreation Passes are accepted on Isle Royale. To waive daily entrance fees, pass must be presented during permitting process.
Itinerary
The travel itinerary notes where a small party intends to camp each night. All small party campsites are first come, first serve. Itineraries are flexible and can change with the party's plans.

It is a good idea to come to Isle Royale with an itinerary in mind. Rangers will provide current conditions updates during the permitting process. Rangers can assist in trip planning, but longer itinerary consultations may increase wait time.
Next Steps
While traveling, the permit should be displayed on the outside of a backpack. While in camp, the permit should be displayed on the outside of a tent or shelter.

At the completion of your trip, return permits to the nearest Visitor Center before departing the island.
Seaplane Arrivals
Visitors arriving to Isle Royale on a seaplane will not permit with a ranger, and should instead use the self-permit station, located at Rock Harbor or Windigo. Permit instructions are provided. If further assistance is needed, rangers are available in nearby Visitor Centers during operating hours.
What If I Have More Than 6 People?
Then you qualify for group camping and the permitting process is different.


Last updated: July 18, 2023