Place
Isle Royale Queen IV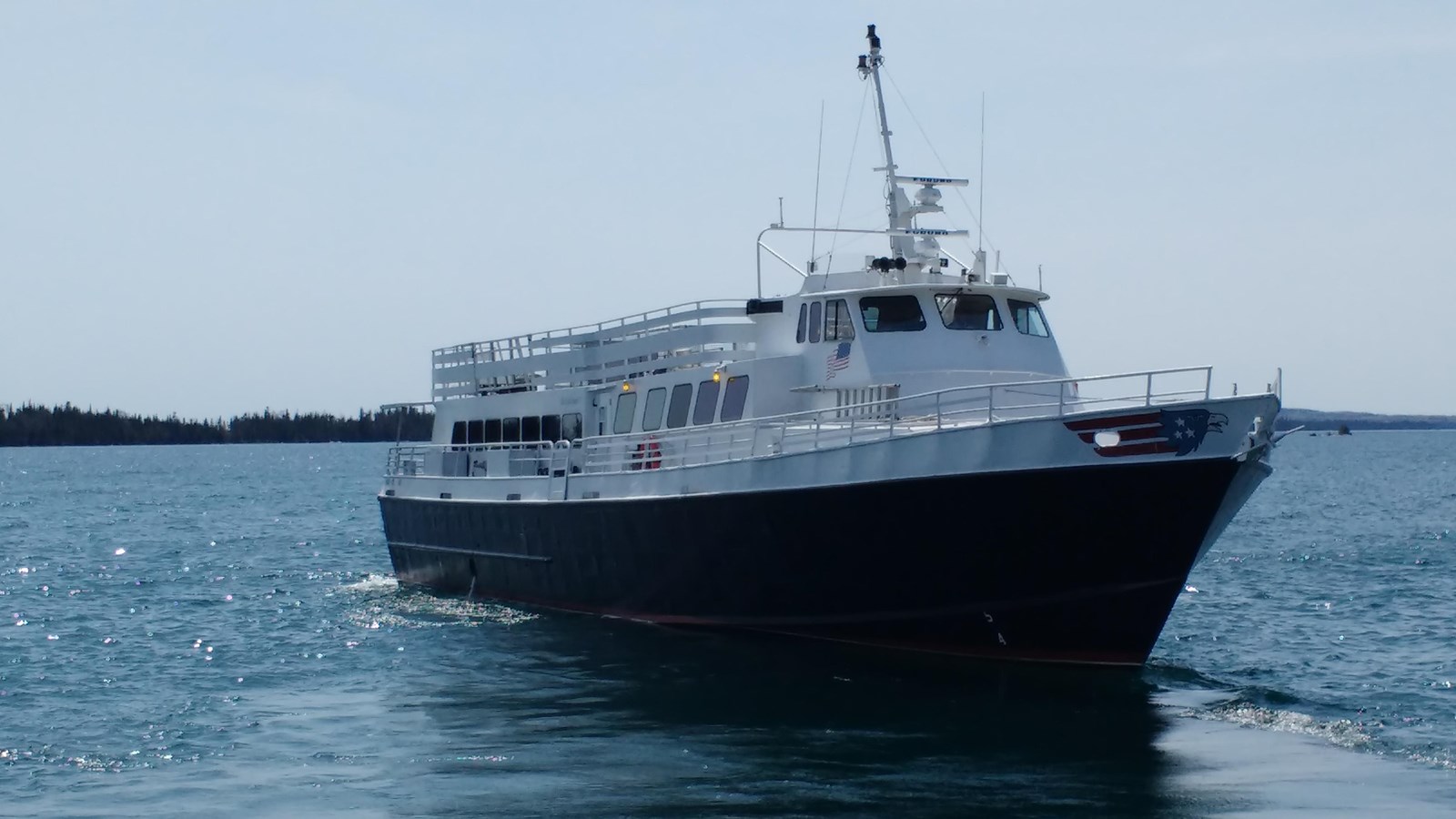 Dock/Pier, Ferry - Passenger, Information, Parking - Auto
About
The Isle Royale Queen IV passenger ferry operates between Copper Harbor, Michigan and Rock Harbor on the northeast end of Isle Royale National Park. There is no car ferry service.
Schedule
Throughout the season the ship's schedule varies; it typically operates from early May through the end of September.
The Isle Royale Queen IV departs Copper Harbor, Michigan at 8:00 am EDT and takes a little over three hours to arrive at Rock Harbor. The ship then departs Rock Harbor at 2:45 pm EDT for Copper Harbor. The Isle Royale Queen IV makes the departure and return trip on the same day, allowing for both overnight and day-trip passengers.
Reservations
For schedules, fare information, or to make reservations, please visit the Isle Royale Queen IV website.
Park Entrance Fees
A per person daily
entrance fee
is required to enter and remain in the park.
Pay fees online
 prior to your trip.
Park Newspaper
Utilize the park's newspaper, The Greenstone, for all of your transportation and trip planning needs. 
Last updated: April 15, 2022