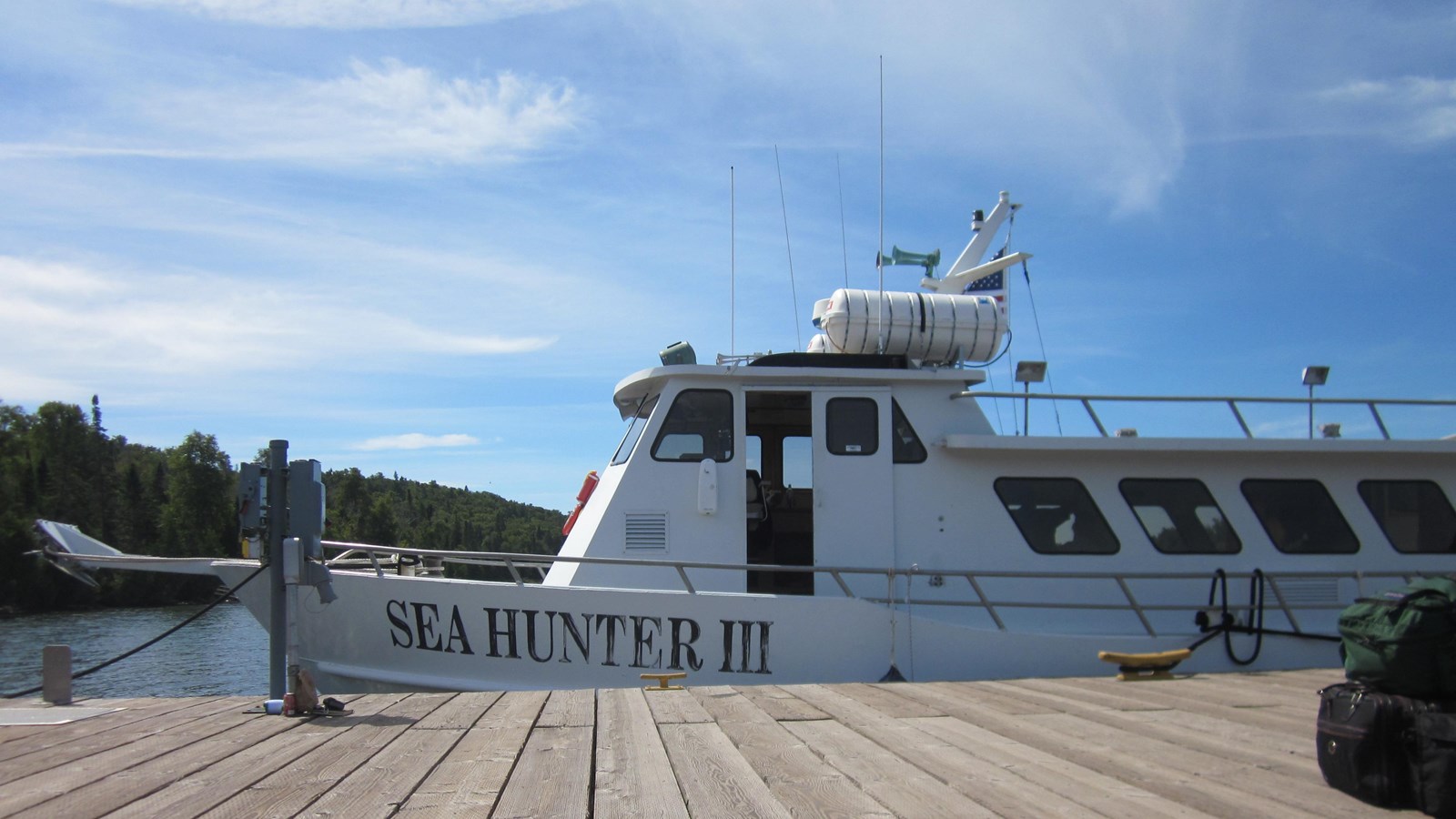 Dock/Pier, Ferry - Passenger, Information, Parking - Auto, Restroom, Toilet - Flush
About
The Sea Hunter III is a 65' foot twin diesel vessel that provides passenger service to Isle Royale National Park. It operates between Grand Portage, MN and Windigo, MI on the southwest end of the island. There is no car ferry service. Day-trip and overnight visits are offered. Grand Portage, MN is in the central time zone, and the Sea Hunter III schedule operates on central time. Isle Royale National Park is in the eastern time zone, and operates on eastern time. It is recommended to stay on central time during your trip.
 
Throughout the operating season the Sea Hunter III's schedule varies; it typically operates from mid-June through Labor Day.
The Sea Hunter III departs Grand Portage, MN at 8:30 am CDT / 9:30 am EDT and arrives at Windigo at 10:00 am CDT / 11:00 am EDT.
Visitors on the day-trip have four hours to explore the west end of the park.
The Sea Hunter III departs Windigo at 2:00 pm CDT / 3:00 pm EDT and arrives at Grand Portage, MN at 3:30 pm CDT / 4:30 pm EDT.
Reservations
For additional schedule, fare information, or to make a reservation, please visit the Sea Hunter III website.
Park Entrance Fees
A per person
daily entrance fee
is required to enter and remain in the park.
Pay fees online
prior to your trip.
Park Newspaper
Utilize the park's newspaper, The Greenstone, for all of your transportation and trip planning needs. 
Last updated: January 12, 2023