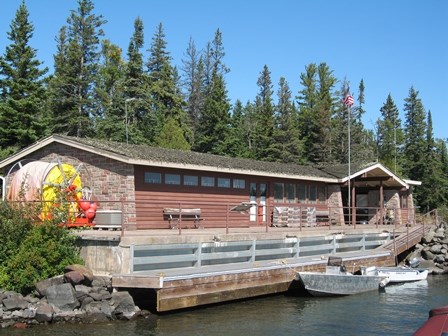 Rock Harbor is located on the northeast end of Isle Royale National Park. It can be accessed by the Ranger III, Isle Royale Queen IV, Voyageur II, Isle Royale Seaplanes service, and by private boat or seaplane. Use this map to orient yourself to Rock Harbor's facilities and services. Get up-to-date information about the Rock Harbor Visitor Center operating hours prior to your trip.

When paying park entrance fees, personal checks are no longer accepted at the Rock Harbor Visitor Center.
Check out current conditions of the Rock Harbor area by viewing the Tobin Harbor Webcam.