Goods & Services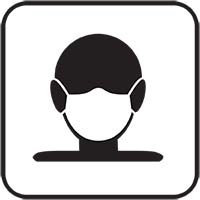 Due to the coronavirus pandemic, public health measures are in place including capacity limits, temporary closures, and modified operations.

Our Park Operations web page has the current list of what is open and closed (updated daily).

Top 10 Tips for Visiting Grand Canyon National Park — Plan Like a Park Ranger
South Rim Services
(Grand Canyon Village)
Grand Canyon National Park Information Phone: (928) 636-7888

Lodging - Campgrounds - Food- Transportation - Guided Tours - Books & Gifts
Fuel
At this time, there is no service station in Grand Canyon Village.
The nearest gasoline and diesel fuel is available outside the park in the gateway community of Tusayan, 7 miles (11 km) south of the village at the Conoco Gas Station / Express Mini Mart. (928) 638-2608
The only service station within the park - on the South Rim - is located at

Desert View

, 23 miles/37 km east of Grand Canyon Village. Fuel, including diesel, available 24 hours/pay-at-the-pump
Garage Services
The Public Garage is located in Grand Canyon Village, behind the Grand Canyon National Park Lodges General Office building. The General Office building is at the end of the railroad tracks, near the railroad depot. The Public Garage is open daily 8 am to noon and 1 to 5 pm

Emergency repairs such as tires, belts, batteries, fuses, hoses, etc. are available. Tow service can be provided to Williams or Flagstaff for more advanced repairs. After hours emergency tow service is available. (928) 638-2631.
Groceries and General Store
Canyon Village Market
8:00 am – 8:00 pm (core hours) Hours may be extended during the busy season. Visit their website for more information.

Camping Equipment
Camping, hiking, and backpacking equipment may be purchased or rented at Grand Canyon Outfitters at Canyon Village Market. Propane in exchangeable tanks is available.

Chase Bank & ATM
Located at Market Plaza. Bank open: Monday –Thursday 9:00 am to 5:00 pm. Friday 9:00 am to 6:00 pm. Accepts travelers checks and major credit cards. 24-hour ATM. Details >

U.S. Post Office
Located at Market Plaza; Window service: Monday - Friday 8:30 am to 3:30 pm, Closed Saturday, Sunday and federal holidays. Details >

WiFi and Public Computer Access
Canyon Village Market Deli: Free WiFi; 7:00 am – 7:00 pm
Hotel Lobbies: WiFi available 24 hours a day; fees may be charged
Laundry & Showers at Camper Services
(Coin Operated) RV and Camper Services building at the entrance to Mather Campground.
8 am to 4 pm daily. Last laundry load: 2:30 pm — Last shower: 3:45 pm.
User names are logged for contact tracing purposes.
South Rim Taxi Service
(24 hours) 928-638-2631
Between South Kaibab Trailhead and Village
Between Village and Tusayan/ Airport
Not serving Hermit Road at this time
Medical Services
24-Hour Emergency Care
Dial 911 (From hotel rooms dial 9-911)
North Country Health Care Grand Canyon Clinic
Urgent Care - Family Practice - Physical Therapy, and Virtual Visits
During summer (Memorial Day through Labor Day)
Hours: 9 am – 6 pm.

During winter (Labor Day weekend to Memorial Day)
Monday through Friday, Hours: 8 am - 5 pm.

Pharmacy
During Summer (Memorial Day to Labor Day)
Monday through Friday, Hours: 9 am. to 5 pm.

During Winter (Labor Day to Memorial Day)
Monday through Friday, 8 am. to 5 pm.
Closed 12 pm. to 1 pm.

Phone (928) 638-2551

Child Day Care
The Kaibab Learning Center. Day care for one through 12 year olds if space is available. Immunization records required.Open Monday - Friday 7:30 am to 5:30 pm.

South Rim Kennel
Open Friday through Monday, 7:30 am — 5 pm
Overnight boarding is available Friday through Sunday nights only. Details >
The park kennel is located on the South Rim near Maswik Lodge..
For items lost or found in hotels or restaurants, call (928) 638-2631. For all other lost items, call (928) 638-7798. Please take found items to the NPS Visitor Center.
.
Religious Services
Religious services are offered in the park and the surrounding community. The National Park Service does not endorse any group or message. Check current schedules posted in the park at Mather Campground, Shrine of the Ages, and the information kiosk near the Post Office.
North Rim visitor facilities are open from May 15th through October 15th.
The National Park Service manages this area for its primitive values, improvements and services are minimal. No gas, food, water, lodging, garbage collection, or other services are provided.
A National Park Service ranger is stationed here year-round, but may not always be available. An emergency phone is located at the Tuweep Ranger Station.


Last updated: September 26, 2021