Place
Camper Services and Camp Store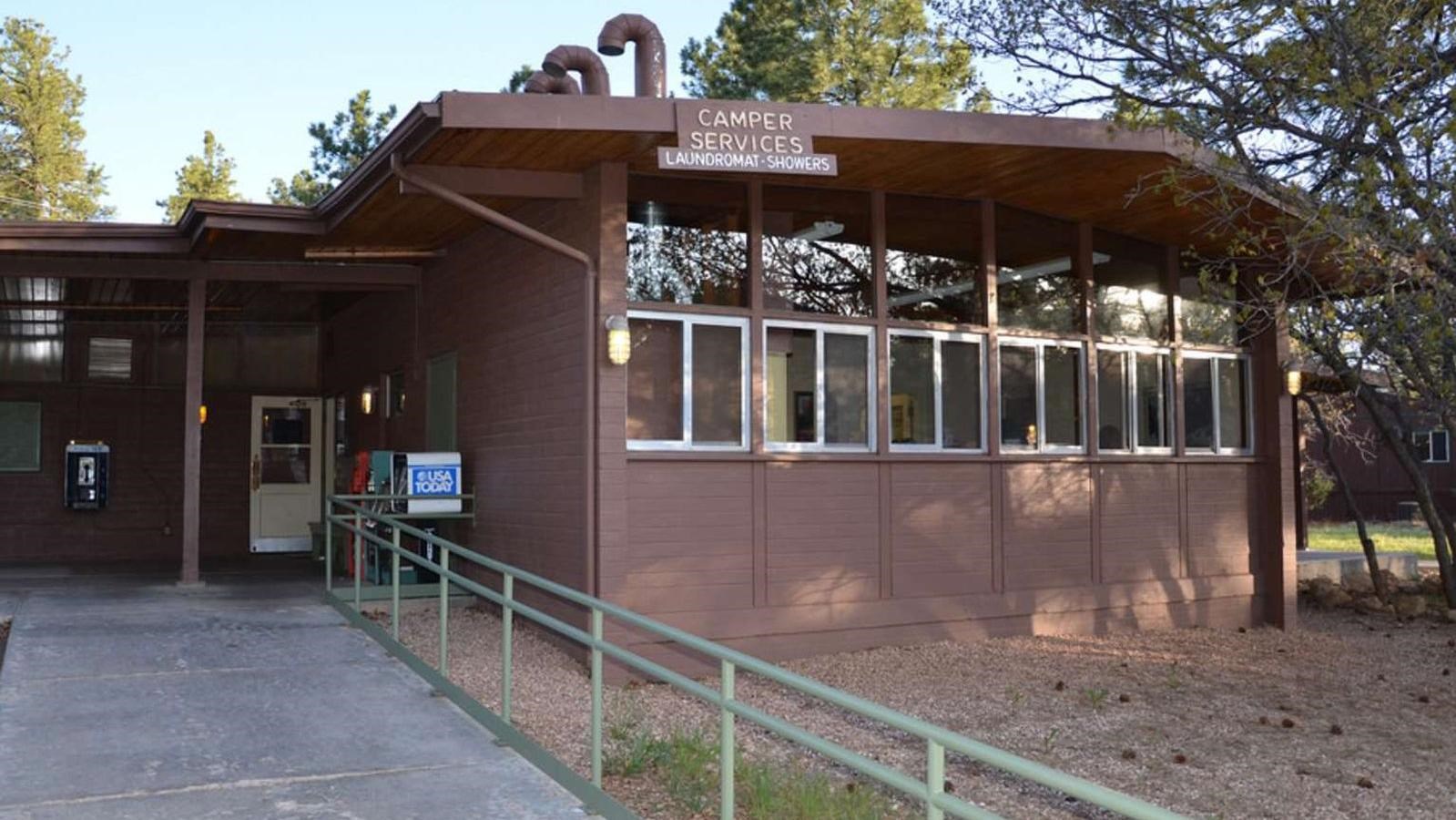 Automated External Defibrillator (AED), Bicycle - Rack, Bus/Shuttle Stop, Firewood For Sale/Available, Food/Drink - Snacks, Groceries/Convenience Items, Ice, Internet/WiFi Available, Laundry, Parking - Auto, Picnic Table, Public Transit, Restroom, Showers, Supplies - General, Telephone, Water - Bottle-Filling Station, Water - Drinking/Potable, Wheelchair Accessible
Located near the entrance to Mather Campground is the Camper Services building. Adjacent to Camper Services is a free dump station and potable water filling station for RVs. Several picnic tables are located outside the building. A short walk from here is the Mather Campground shuttle bus stop for the Village (Blue) Route. 
Hours of Operation
7 am to 6 pm Daily 
Last laundry load: 4:30 pm
Last shower: 5:45 pm

Camp Store: 
Closed Until Further Notice
Laundry and Shower Prices
Showers (5 minutes): $2.50
Standard Washer: $2.50
Large 40 lb. Washers: $5.50
Dryers (30 minutes): $1.25
Laundry Detergent: $1.25
Fabric Softener: $1.25
Bleach: $1.25
Rates for laundry and shower services are subject to change.
Last updated: March 27, 2023