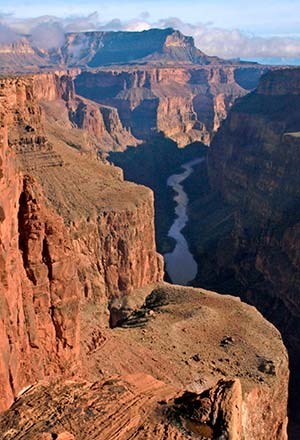 View the current weather for the Toroweap/Tuweep area.

At 3,000 vertical feet (915 m) above the Colorado River, the sheer drop from Toroweap Overlook offers a dramatic view. The volcanic cinder cones and lava flows in this ancestral home of the Southern Paiute people make this area unique.

Situated below the iconic rim of Grand Canyon, a visit to Tuweep provides an opportunity for an uncrowded, rustic, and remote experience. Access is challenging and demands skill at negotiating difficult roadways. Summer brings monsoonal rain and lightning. Winter includes rain, snow and freezing temperatures. Be ready for quickly changing conditions.

No water, gas, food, lodging, or phone service.