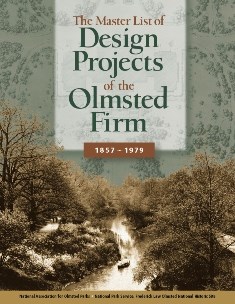 The Olmsted firm was based in New York City from the fall of 1857 until Olmsted's move here to Brookline in 1883. It continued to practice at "Fairsted" until 1980 when it then became a unit of the National Park Service*. During its history it was involved with some 6000 clients in 47 of the 50 states, as well as work in Canada and even a few international projects.
While some landscapes were crafted both in idea and in reality, this was not the case for all. Some were never built. Olmsted's city plan that was rejected by San Francisco included a wide tree-lined promenade that would have also acted as a fire break. Forty years later, it was in this area that explosive charges were set off in a desperate attempt to slow the progress of the fire that would destroy 80% of the city. Also, some projects have been altered to the point where that the original design is obscured or destroyed.
Curious about an Olmsted-designed landscape in your neighborhood? Visit Olmsted Research Guide Online to research local landscapes.
* The firm continued in Fremont, NH until 2000.