College and School Campuses (Cont.)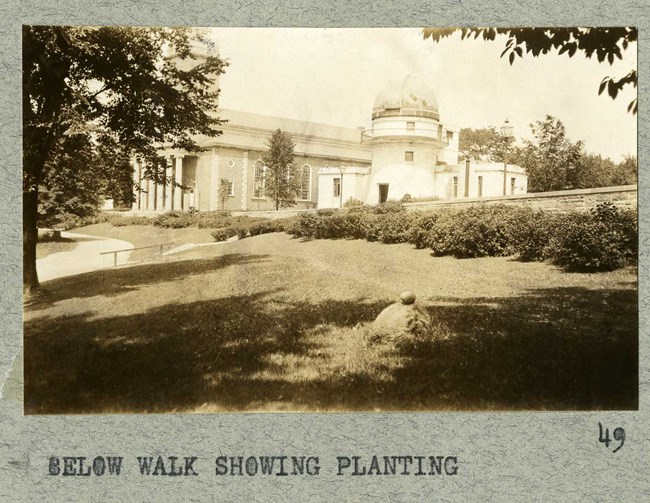 Denison University (Granville, OH)
In 1916, Olmsted Brothers were hired to prepare proposals for the anticipated student population growth at Denison University. With John Charles Olmsted taking the lead, and working closely with architect Ernest Flagg, it took two years to create their General Plan for the University. John Charles wanted buildings to be in harmony with the area's dramatic elevation changes, so he created a series of terraces along existing curves, placing the academic quad at the heart of the campus.
After John Charles' death in 1920, Frederick Law Olmsted Jr. and Edward Whiting took over the design. They implemented retaining walls and bridges in road planning to adjust to the area's steep land. With expansion continuing even today, they are always respectful of John Charles' balanced arrangement.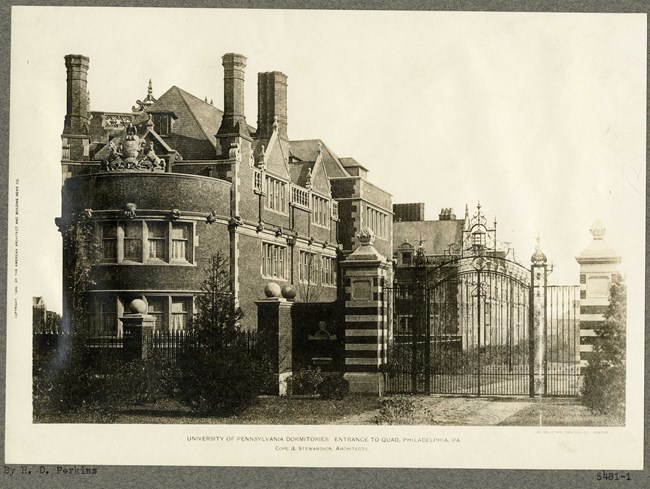 University of Pennsylvania (Philadelphia, PA)
In 1912, Olmsted Brothers were contacted by the University of Pennsylvania, who requested that they collaborate with architect Paul Philippe Cret to create a plan for the campus as it grew in student population. With both teams agreeing to the partnership, one year later they had created their preliminary report. To avoid the danger and noise caused by traffic in bustling Philadelphia, they proposed an elevated subway line.
On the campus grounds, Frederick Law Olmsted Jr. suggested that they "open through the heart of this territory and in its least expensive part a Mall or College Avenue… one hundred feet wide facing which could be built a number of University buildings." Unfortunately, the Olmsted and Cret plan was never realized, though eighteen years later Olmsted Jr. would be invited back, playing a minor role in the planning of the University's Morris Arboretum.
Last updated: February 28, 2023